Clothier William Wilson (r) with Justin Kutcher of Fox Sports at the Pre-Pairings Party of the William Wilson Celebrity Invitational Golf Tournament on May 20, 2013 in Charlotte, NC.
Family violence motivated clothier William Wilson to become a man cut from a different cloth
Charlotte, NC —While growing up, William Wilson felt the emotional pain and powerlessness of seeing his mother abused. He vowed his family's suffering would not be in vain and committed to becoming successful so his mother would have a man in her life she could be proud of. Wilson's mother fortunately escaped the situation, but her story is an exception.
Today Wilson is an accomplished clothing designer, based in Charlotte, North Carolina. Accepting only five new clients each month and operating by appointment only, the U.S. Navy veteran and University of Arkansas alumnus has become one of the most exclusive, private clothing designers in the country.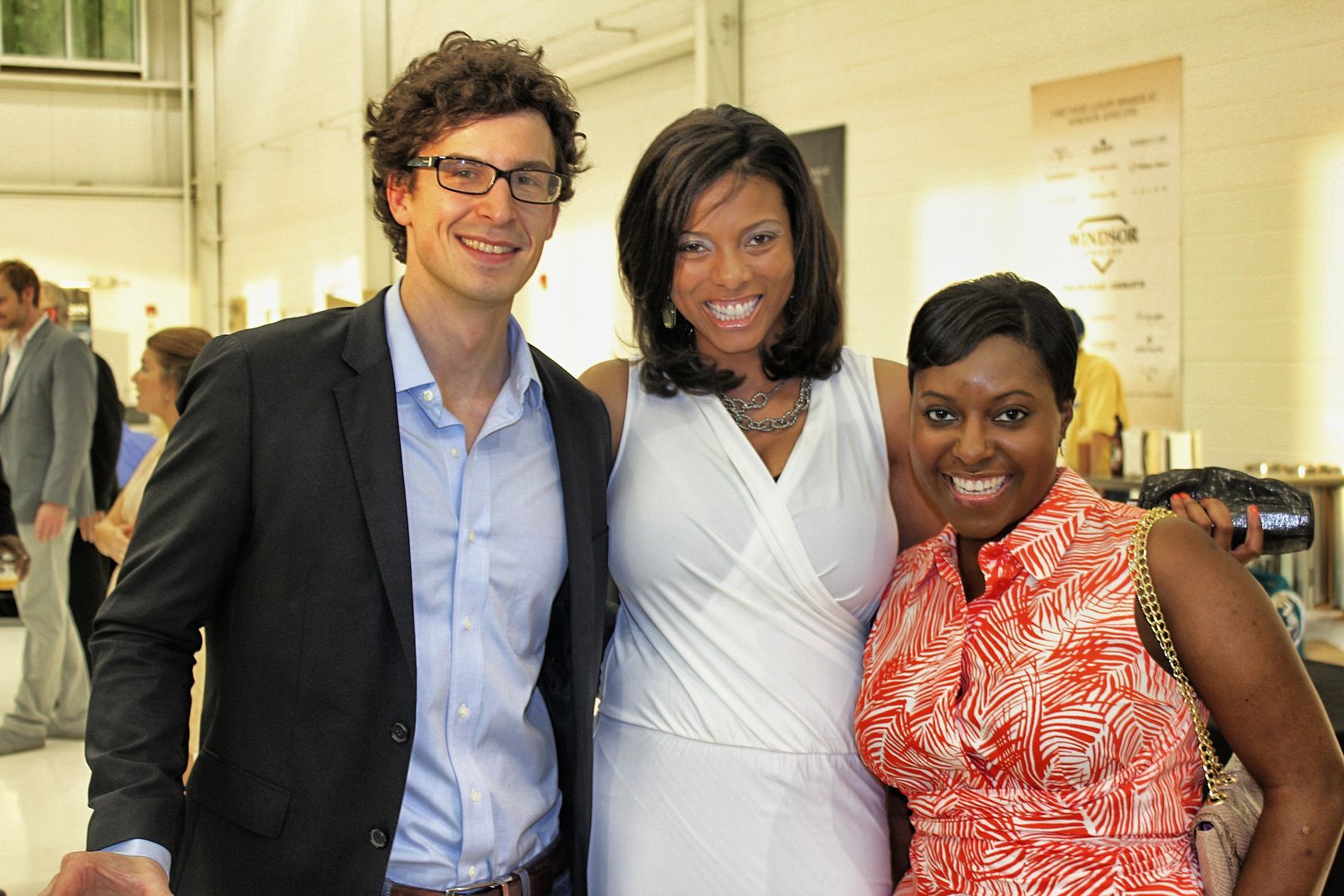 Ben Simon of Windsor Jewelers, an event sponsor, and guests Denada Jackson and Felisha Davis at the William Wilson and Jetpool Pre-Pairings Party
In 2010, Wilson founded the
William Wilson Foundation
(WWF) to raise funds to fight domestic violence. WWF supports programs that help empower victims of domestic violence to change their circumstances. Its signature fundraising event is the William Wilson Celebrity Invitational Golf Tournament, which took place May 21 at Carolina Lakes Golf Club, a par 72 championship course. The field included 25 avid golfers and 25 celebrities, most from professional sports.
Celebrity golfers Bill Lester of NASCAR/Grand Am Racer and Omarosa Manigault of The Apprentice at the William Wilson and Jetpool Pre-Pairings Party
On the eve of the golf tournament, Wilson hosted a pairings party with fellow U.S. Navy veteran Ryan Stone, the founder and chair of Jetpool, LLC, a private jet management firm. Wilson and Stone boast that the annual event is one of the most sought after tickets in Charlotte. Inside a jet hangar on May 20th, golfers and guests attending the Jetpool Pre-Pairings Party mingled over drinks and food. Sponsors Jetpool and Rolls Royce Motor Cars of Raleigh showcased private jets and Rolls Royce models in which guests took seats and lots of photos.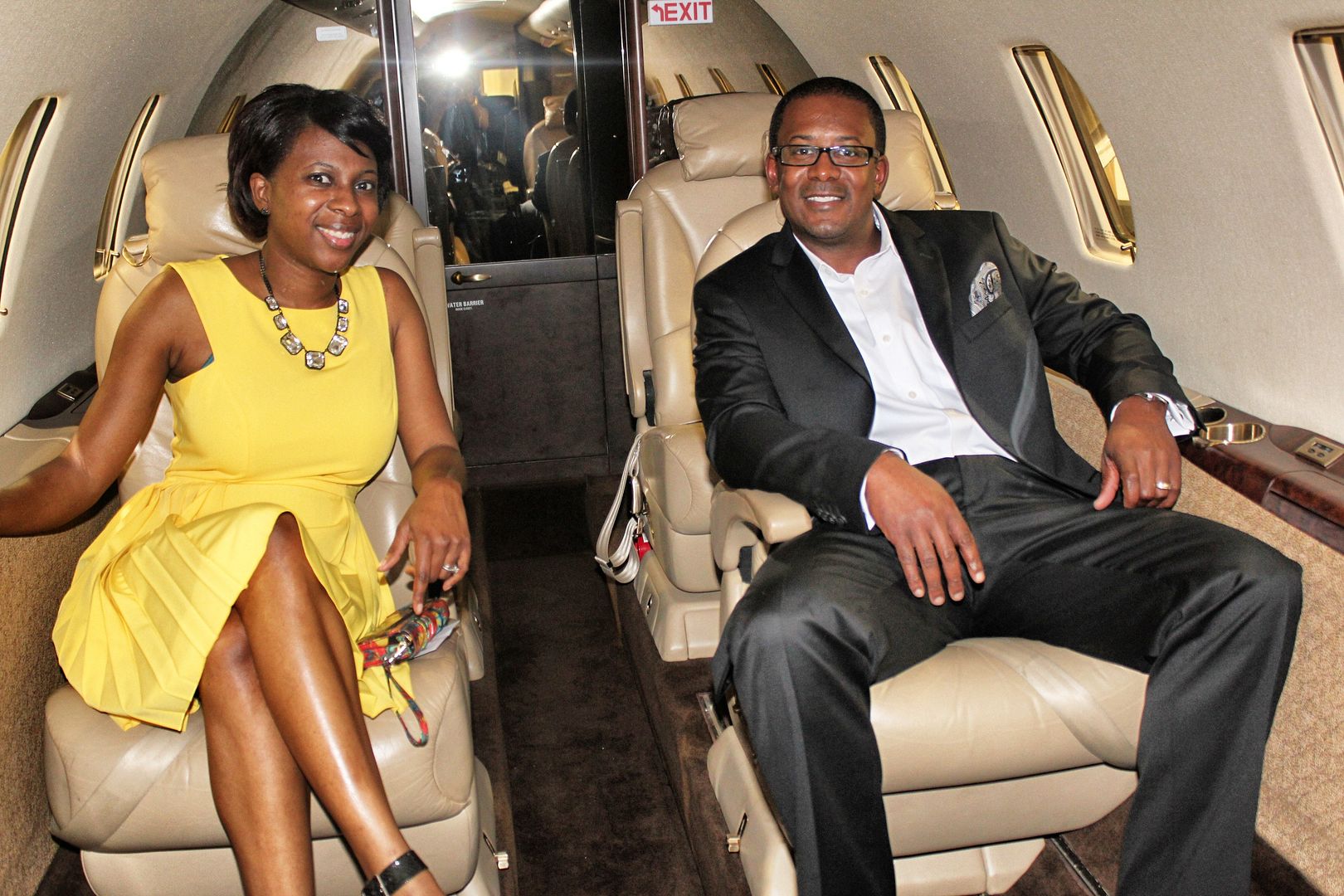 Guests Tasha and Michael Burks inside a private jet at the 'hangar party'
Turning Point, a domestic violence shelter, and Autism Speaks, a research and advocacy group, are the two nonprofit organizations that benefit from funds raised by the Pre-Pairings Party and tournament. During the party, the hosts spoke poignantly about their respective cause and charitable organization and urged guests to give. Wilson has said he realizes he cannot save the world, but by contributing to Turning Point and empowering victims of domestic violence he knows firsthand that he can help a generation and save a family.
"I've always tried to give back. I made a pledge to myself as a kid that if I ever got to a point where I was making any kind of money then I would always try to help out wherever I could," said Wilson. "Start out with a dollar here, and then it just builds. I always try to give."
One of the largest shelters in the southeastern United States,
Turning Point
is an 11,000 square foot, 42-bed facility, located in Monroe, North Carolina. It began serving women and children affected by domestic violence in 1985.
"A domestic violence shelter such as ours operates 24 hours a day, 7 days a week, 365 days a year and is incredibly expensive because we're never closed," said Naomi Herndon, executive director of Turning Point. "Law enforcement shows up in the middle of the night, on Christmas Day, at any time. Financial donations help us to stay afloat and to educate the community—taking this silent killer out of the shadows and into the light. When William reached out to us, we were delighted."
Guests Bradford Picot, Steve Weissman of ESPN SportsCenter and Justin Kutcher of Fox Sports at the 'hangar party'
Wilson's story and foray into business are remarkable. He taught himself about the custom clothing industry via the Internet and even with no contacts in the fashion industry, he established
William Wilson Clothing
. Within two and a half years, his designs were seen on the red carpet at the Grammy Awards in 2010 and 2011. Grammy nominee Calvin Richardson was named "Best Dressed on the Red Carpet" in 2010, while donning Wilson's wear.
Wilson has gone on to design clothing for the Oscars and the Emmy Awards. He is the "Official Clothier for Charlotte Motor Speedway Club" and designed the official member jacket for the Speedway Club. He also designs the champion's jackets for the Coca-Cola 600, Bank of America 500, Sprint All-Star Race; the winner's jacket for the Bronko Naguski Award; and the tournament champion's jacket for the Chiquita Classic on the PGA Web.com Tour.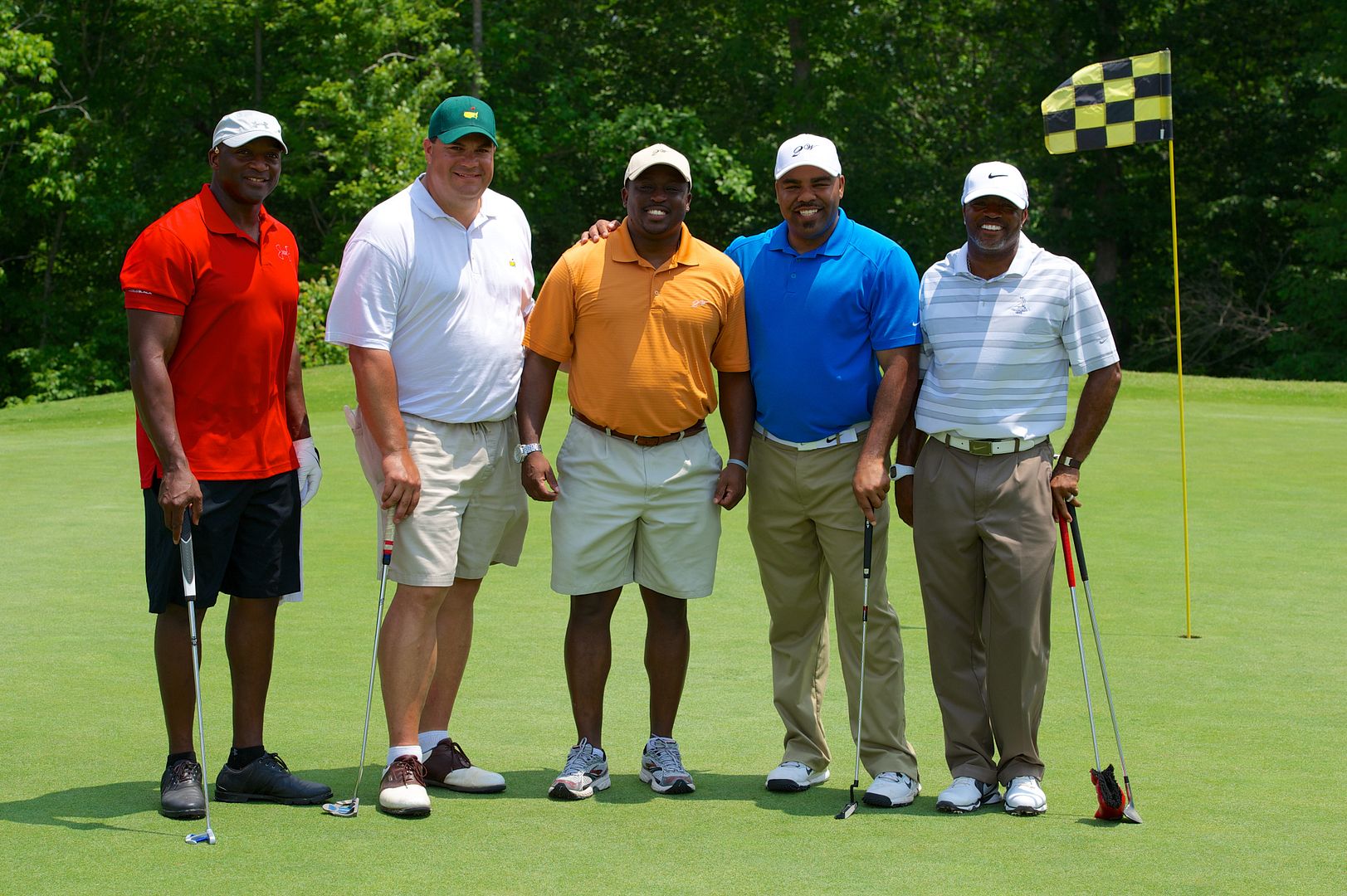 Golfers Adonest Dean, Mike Solarte of News 14, William Wilson, Eric Bostic and Tom Womack of Major League Baseball at the 2013 William Wilson Celebrity Invitational Golf Tournament
Kelly Golden, Angel Wilkes, Chad Kerr, Carla Paxton and Andrea Beach at the 2013 William Wilson Celebrity Invitational Golf Tournament
Story submitted by Valaida Fullwood
Described an "idea whisperer," Valaida brings unbridled imagination and a gift for harnessing wild ideas to her work as a writer and project strategist. She is a founding member of Charlotte's New Generation of African American Philanthropists and author of "Giving Back: A Tribute to Generations of African American Philanthropists." On Twitter, follow
@ValaidaF
and
@BlkGivesBackCLT
.
Photos provided courtesy of
CapturedbyKevin.com