Honorees Carrie Mae Weems, Swizz Beatz, Donna Karan and Peter Beard, and Tommy Hilfiger at the Gordon Parks Foundation Awards Dinner 2013 in New York City.
By Stacey Trammel, Contributor
NEW YORK, NY – Kasseem 'Swiss Beatz' Dean, Grammy award winning musician and producer; and Carrie Mae Weems, Internationally known visual artist were two of four recognized for their contributions to the arts during Tuesday's Gordon Parks Foundation Awards Dinner held at The Plaza Hotel in Manhattan, New York City. Other honorees were world renowned photographer and writer Peter Beard and American fashion designer and multiple Council of Fashion Designers of America (CFDA) Awardee Donna Karan.
An avid painter and art collector, Beatz has expanded his portfolio of creative work from hip-hop music to promoting or designing for brands like Aston Martin and Reebok. Per
TheGrio
, Dean is philanthropically minded due to his donating funds and becoming actively involved with organizations such as the Bronx Charter School for the Arts and the New York City Health and Hospital Corporation. He's married to musician Alicia Keys, also known for her giving efforts as co-founder of Keep A Child Alive Foundation. Keys was honored at last year's
Gordon Parks Centennial Gala
.
Weems' works incorporate photography, text, fabric and interactive media to tell rich, complex stories that explore topics such as family traditions, racial and gender injustice and politics. Her exhibitions have graced the Museum of Modern Art (MoMA) and The Studio Museum in Harlem in New York City; Centro Andaluz de Arte Contemporáneo, Seville, Spain; Africus Institute for Contemporary Art, Johannesburg, South Africa; and Museum of the African Diaspora (MOAD) in San Francisco. Two of her pieces are currently featured in "
30 Americans
," a traveling exhibit of works from emerging and established African American artists.
Also attending the gala were a list of luminaries from the entertainment, arts, fashion, corporate, media and philanthropy circles: NBA superstar Carmelo Anthony; model and actor Tyson Beckford; UK singer-songwriter Estelle; and fashion designers Tommy Hilfiger and Calvin Klein. Other guests included actress and Cooking Channel personality Debi Mazar and ABC's "Modern Family" actress Sofia Vergara.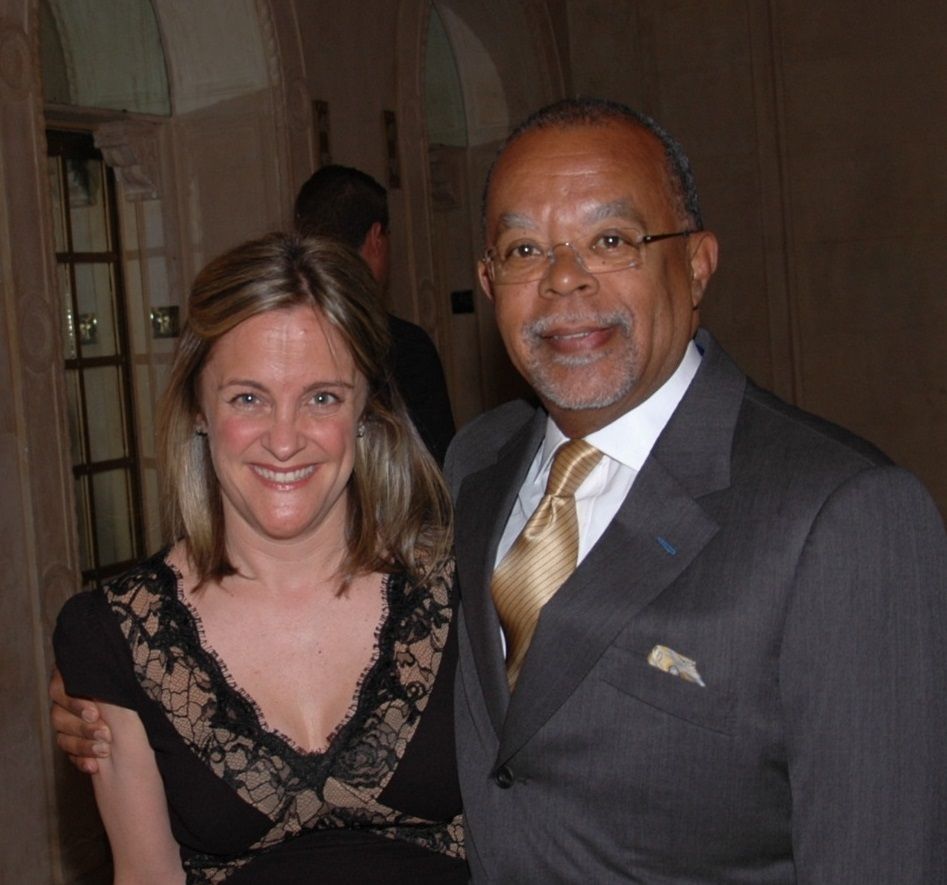 "It was a pleasure to honor individuals embodying the artistic passion and vision for which Gordon Parks was known," says Diana Revson, Director of External Affairs, The Gordon Parks Foundation. The gala raised $500,000 to further its cause of "permanently preserving the work of Gordon Parks and other artists, (making) it available to the public through exhibitions, books and electronic media and (supporting) artistic and educational activities in which he had an interest during his lifetime."
To learn more about The Gordon Parks Foundation, The Studio Museum in Harlem's current exhibit of Parks' "A Harlem Family 1967" running through June 30, 2013 and future exhibits showcasing his works including recently discovered images from the "Segregation Series," visit
gordonparksfoundation.org
.
Pictured: Dyllan McGee, documentary filmmaker and board of directors, Gordon Parks Foundation and Henry Louis Gates, Jr., scholar and editor-in-chief, TheRoot.com.
Photo credit: Patrick McMullan and Stacey Trammel