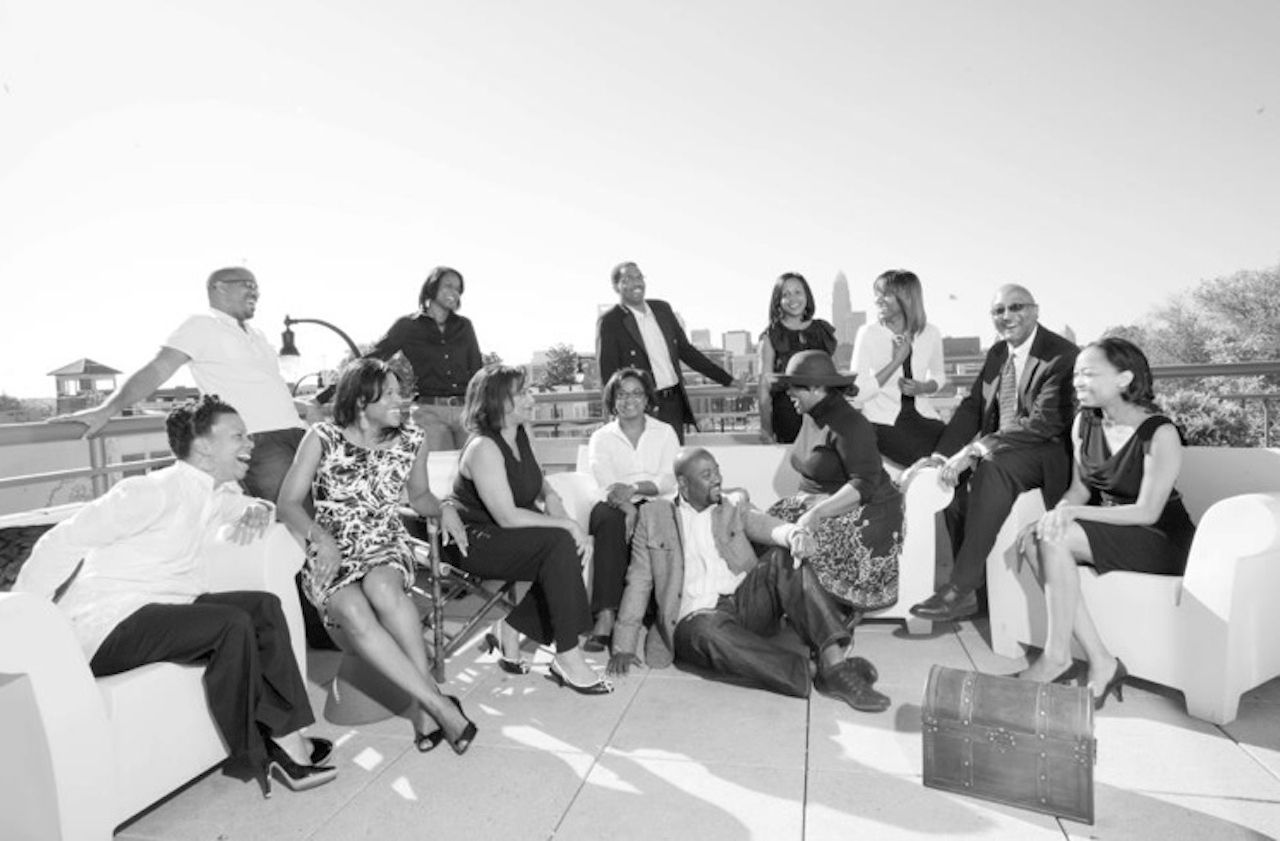 Group portrait of New Generation of African American Philanthropists featured in Giving Back, which was published by the giving circle.
Award winning Charlotte giving circle reaches milestone, reflects on accomplishments and revs up for what's ahead
Charlotte, NC — With a roomful of 60 people to generate ideas and momentum, seven years ago, 17 Charlotteans embarked on what was the founding of New Generation of African American Philanthropists, a giving circle known as
NGAAP-Charlotte
. A great deal has occurred since the initial gathering on June 8, 2006 at The Wadsworth Estate, including ten new members joining the circle.
Ed Franklin, a project manager at Bank of America and member of NGAAP-Charlotte, sharing information about the giving circle at a community forum in February.
Through grant awards, community service, civic engagement and leadership, NGAAP-Charlotte has invested nearly $200,000 to benefit local nonprofit organizations and the broader community. The circle's mission is "to promote philanthropy—the giving of time, talent and treasure—among African Americans in the Charlotte region, with the goal of enhancing the quality of life within our communities." Its grants have supported nonprofits working on shelter and support for the homeless, skills and jobs for the unemployed, financial literacy for girls, mentorship for Black boys and healthcare for the uninsured.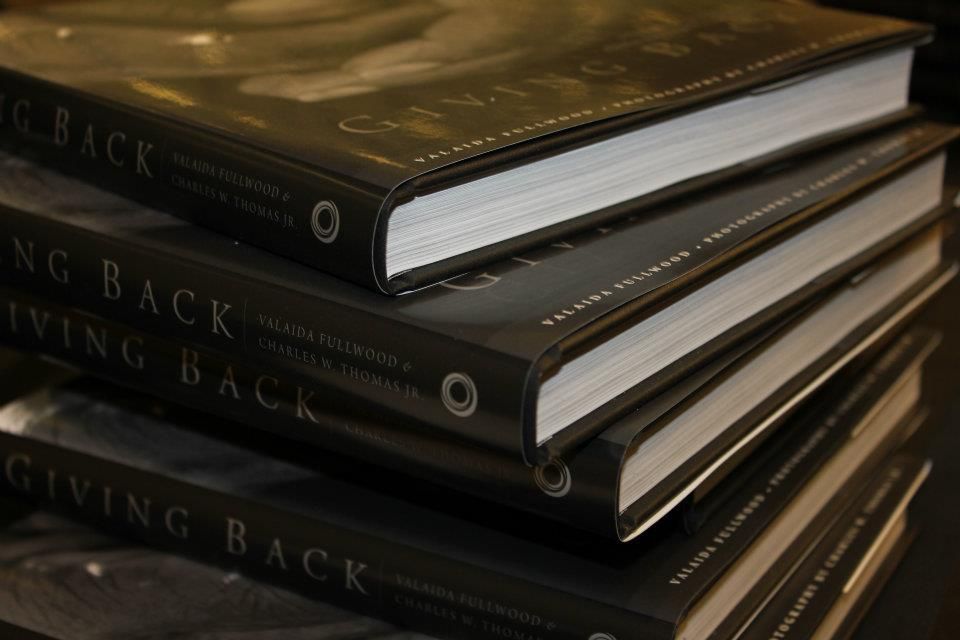 NGAAP-Charlotte produced and published the award-winning book Giving Back, which was released in October 2011.
To inform and engage more people around Black philanthropy, NGAAP-Charlotte launched the
Giving Back Project
in 2007. The civic engagement initiative aims ultimately "to ignite a movement of conscientious philanthropy by empowering a generation to recognize their power and responsibility to give back."
Under the project, NGAAP-Charlotte produced and published
Giving Back: A Tribute to Generations of African American Philanthropists
, which earned the
2012 McAdam Book Award
. The giving circle also is beneficiary of sales from the book. Every book purchased keeps giving, since proceeds support the circle's grantmaking and civic engagement—and since the stories themselves will inspire readers to give.
This weekend, during its 7th anniversary celebration, a guest asked whether the circle has a suggested reading list. Favorite reads among circle members include: the
essay
"Four Traditions of Philanthropy" by Elizabeth Lynn and Susan Wisely; the seminal study and book
A Hand Up: Black Philanthropy and Self-Help in America
by Emmett Carson, Ph.D.; Tracey Webb's blog
BlackGivesBack.com
; and, of course, the circle's own book
Giving Back
.
"It is hard to believe that seven years have passed. I am so proud to be a member of New Generation of African American Philanthropists and of our accomplishments. But more important, I am excited about our future and the impact we will make in the world of philanthropy," expressed Cathy Peterson, a registered nurse and founding member.
NGAAP-Charlotte members Meka Sales, Dawn Fisher and Diatra Fullwood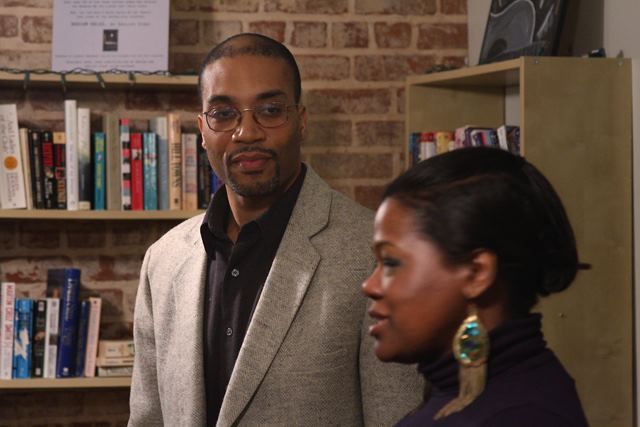 Charles W. Thomas and Valaida Fullwood, photographer and author of Giving Back and members of NGAAP-Charlotte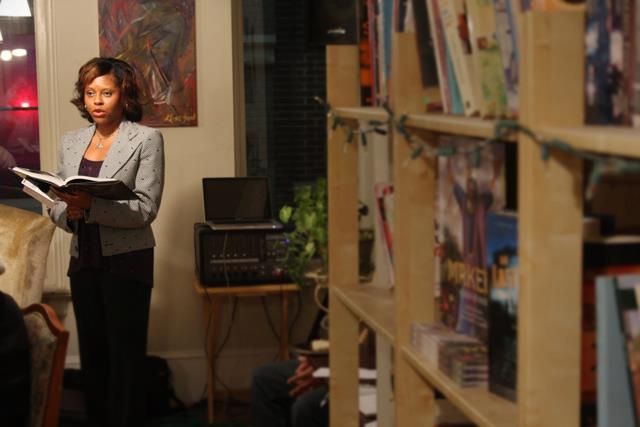 Meka Sales, a program officer at The Duke Endowment and member of NGAAP-Charlotte, at a Giving Back book reading
Attracting new donor-members is an ongoing interest of NGAAP-Charlotte, and residents of the Charlotte region are invited to inquire about
membership
. The circle comprises men and women from a variety of backgrounds, sectors, walks of life and generations. Since 2006, circle members have included:
Men Tchaas Ari
,
Renee L. Bradford
,
Heather Carty Ward
,
Deborah Charles
,
Rashad Davis
,
Tonya Edwards
,
Dawn Fisher
,
Ed Franklin
,
Diatra Fullwood
,
Valaida Fullwood
,
Melandee Jones
,
Ohmar Land
,
Eric Law
,
Tameka Lester
,
Clarence Lyons
,
Patricia Martelly
,
Fontella McKyer
,
Jennifer Miles
,
Vernetta Mitchell
,
Cathy Peterson
,
Meka Sales
,
Jenene Seymour
,
Jehan Shamsid-Deen
,
Idris Talib
,
Annette Taylor
,
Charles W. Thomas, Jr.
and
Keysha Walker
.
NGAAP-Charlotte is one of 14 giving circles nationwide, composing the
Community Investment Network
.
Story submitted by Valaida Fullwood
Described an "idea whisperer," Valaida brings unbridled imagination and a gift for harnessing wild ideas to her work as a writer and project strategist. She is a founding member of Charlotte's New Generation of African American Philanthropists and author of
Giving Back: A Tribute to Generations of African American Philanthropists
. On Twitter, follow
@ValaidaF
and
@BlkGivesBackCLT
.
Photos by Charles Thomas and Micheel Sales