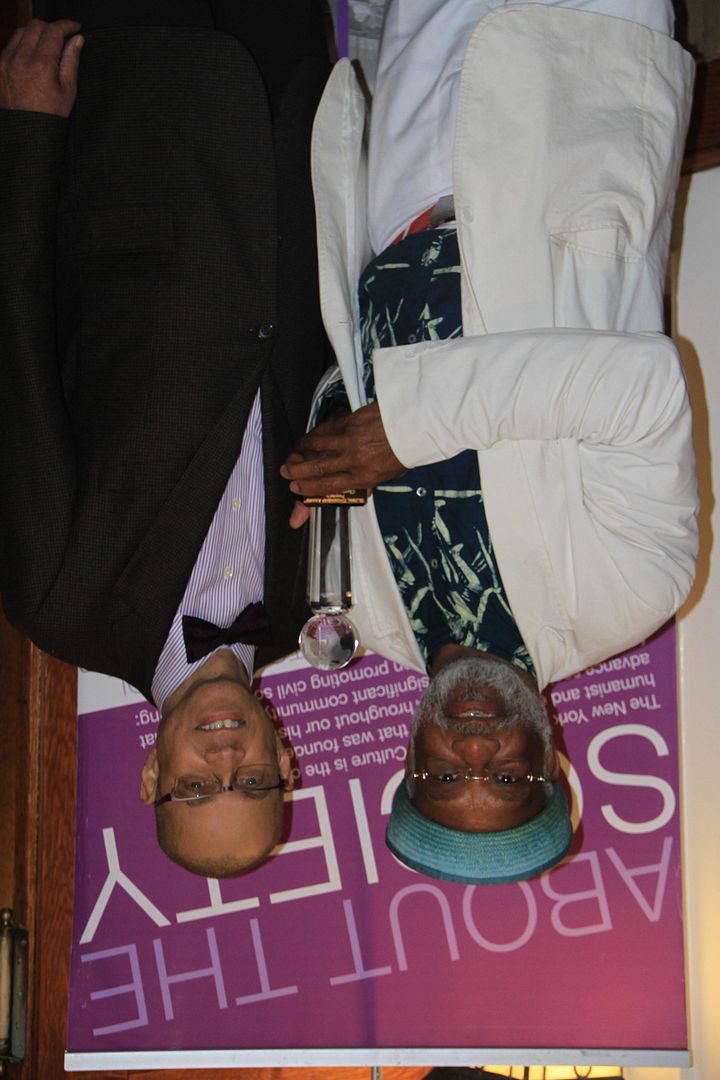 By Akira Barclay, NY Contributor
New York , NY – On Wednesday, May 8th, The International Youth Leadership Institute (IYLI) held "Open the Doors to the World," their 24th Year Anniversary Benefit at the New York Society for Ethical Culture. Proceeds from the benefit supported the IYLI Summer Fellowship Program that gives high school students the opportunity to study abroad in Africa, Latin America, or the Caribbean.
Photojournalist, Chester Higgins, Jr. was the special guest and honoree for the evening. IYLI Director of Programs, Irijah Stennett, presented him with IYLIs' Global Citizenship Award. Guests were served delicious Mexican hors d'oeuvres by La Palapa, a complimentary international wine bar and beverages including Gruvi Juices provided by Dr. Bert J. Benjamin, CEO of Sensation Juices, Inc., and scrumptious desserts by DOCD Southern Desserts and Financier Patisseries. Music was provided by Casa Mantequilla.
Special guests joining the IYLI board of directors, fellows, alumni and volunteers included Radio Host Daa'iya El-Sanusi of "The Garden of Tranquility and Contemplation" on WHCR Radio –90.3 FM on the campus of City College, Twana Adams, Stage Manager for "Conversations with Chuike" and Adrian Toscano, Independent Videographer & Photographer.
IYLI Executive Director Dr. Michael Webb, pictured right with honoree Chester Higgins, Jr., acknowledged and expressed his great appreciation on behalf of IYLI by sharing, "It is wonderful to share a night of celebration with our alumni and alumni parents, along with friends, volunteers and current fellows and their family. Altogether, these are the folks who make up the IYLI family."
In 2013, Fellows will study in Senegal and Brazil. Learn more about IYLI by visiting
http://www.iyli.org/
.
Related post:
Youth Board Member of IYLI Shares Why She Gives Back