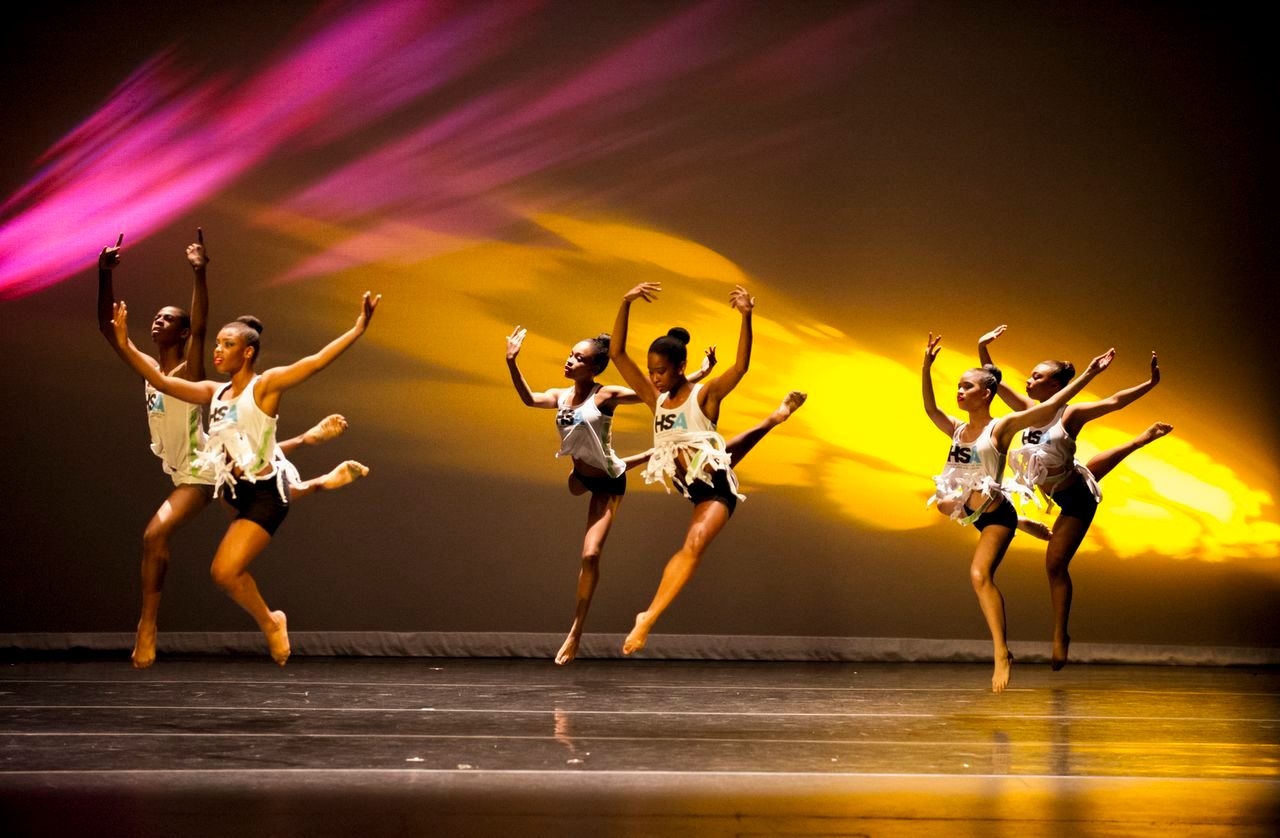 By Akira Barclay, Contributor
New York, NY – On Thursday, June 13th, Harlem School of the Arts (HSA) Dance students took the stage in their final performance of the year at The Kaye Playhouse at Hunter College. Evening highlights included a duet from Complexions Contemporary Ballet, riveting choreography from the highly praised and well-established Artist-in-Residence Christopher L. Huggins and new works by HSA's talented dance faculty. Works ranged from traditional ballet to urban hip-hop, showcasing the diversity of art forms within the dance program that HSA is dedicated to training its students in.
Complexions is best known for being the first full-multicultural ballet company, founded in 1994 by visionary artists Dwight Rhoden and Desmond Richardson, both principal dancers at Alvin Ailey American Dance Theater. Dancers from Complexions performed an excerpt from "Testament," a newer piece choreographed by Dwight Rhoden, who has created over 60 ballets for Complexions, as well as other companies. HSA Artist-in-Residence Christopher L. Huggins also comes from a background of dancing with Ailey, and his own award-winning choreography continues to be shared with universities and high schools throughout the country. HSA's own dance faculty is led by the seasoned Aubrey Lynch II, whose years of being the program's Director has led to these vital collaborations and others as well as unique partnerships for the School overall, including Disney.
The evening's program closed with a ceremony onstage, honoring graduating seniors from all 5 arts disciplines – music, dance, theatre, visual arts and musical theatre.
In related news, the Harlem School of the Arts recently announced a ballet training partnership with the American Ballet Theater (ABT). The unique partnership will combine ABT's National Training Curriculum in HSA's dance curriculum beginning fall 2013. The establishment of an ABT Certification for HSA will provide a comprehensive training program in ballet for all HSA dance faculty, including student exams to evaluate teachers and students, refresher courses and mentorship.
"The Harlem School of the Arts' outstanding reputation of excellence is very much in keeping with American Ballet Theatre's mission of bringing excellence in dance to America," said Rachel Moore, CEO of American Ballet Theatre. "We are so pleased to collaborate with an organization that has made a difference in the lives of so many young people."
Related post:
Herb Alpert Recognized for Transformational Gift to Harlem School of the Arts
Photo credit: Christine Butler