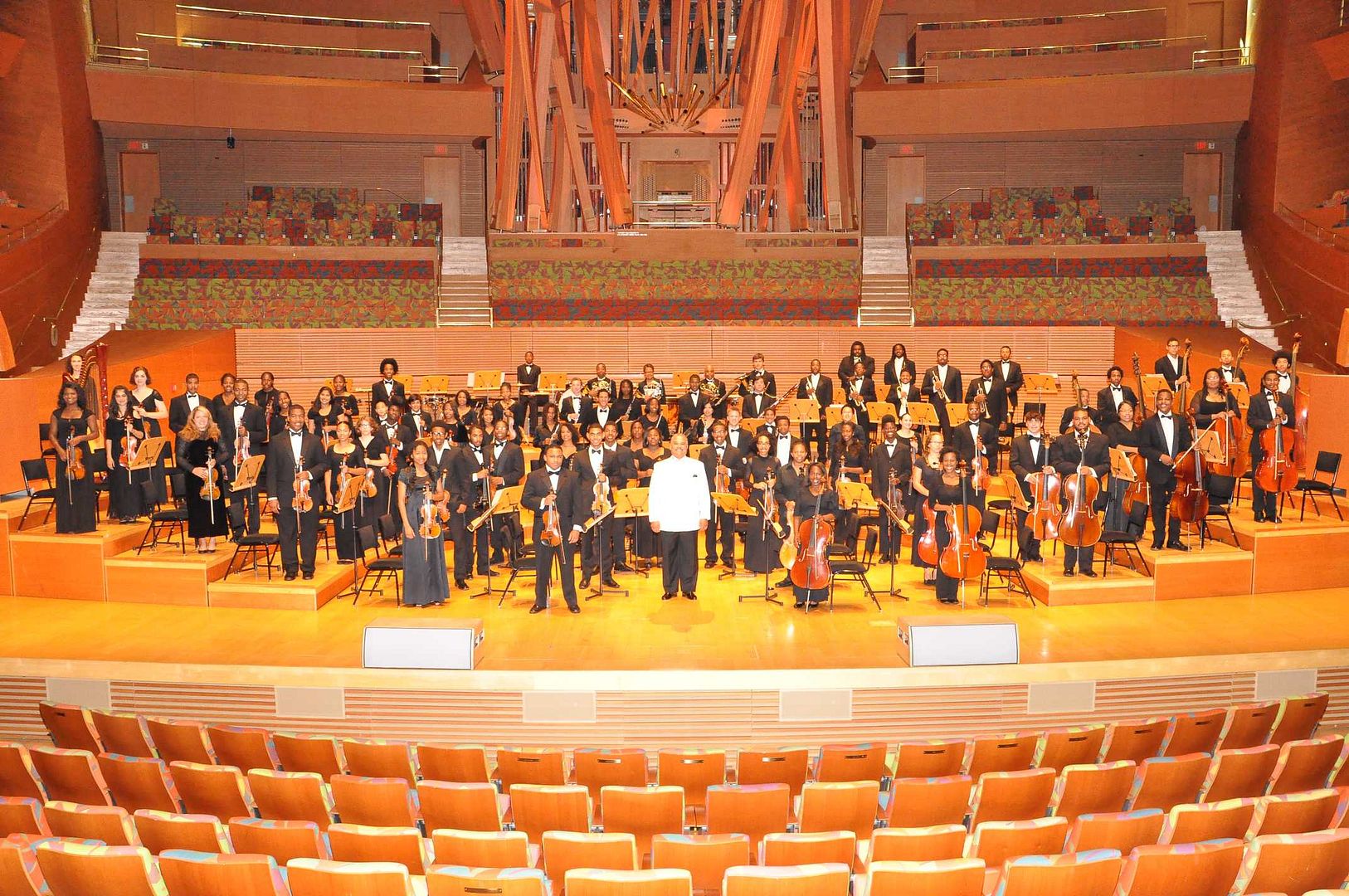 Los Angeles, CA – On Sunday July 7th, The Inner City Youth Orchestra of Los Angeles (ICYOLA) will present their 5th Annual Season Ending Concert. Commencing at 3 pm in the beautiful Walt Disney Concert Hall in the heart of Downtown Los Angeles, the afternoon will feature a tribute to Michael Jackson, as well as the music of Beethoven, Nikolai Rimsky-Korsakov and Jerome Moross.
ICYOLA is an orchestra comprised of young people from various inner city and minority communities of Los Angeles County. It was established in the summer of 2009 at the urging of eight African-American young instrumentalists who wanted more advanced training and performance opportunities than had been their experience. The orchestra now numbers 125 middle-school, high-school and college aged young people, about 95% of them African-American.
Charles Dickerson, founder, music director and conductor of the orchestra stated, "ICYOLA provides a place where African American children who play orchestral instruments can feel accepted. All too often, young African American instrumentalists feel isolated when they participate in other orchestra programs. ICYOLA gives them a sense of belonging; a sense of family. And, we play good music – music that is perhaps more challenging than our members would play in other orchestra programs." Indeed, the repertoire for the upcoming concert will include Beethoven's Fifth Symphony and Moross' best known music written for film. The orchestra will also perform Jackson's "Man in the Mirror," "Billie Jean" and "Heal the World."
The orchestra is an integral part of the community it serves. It is open to inner city youth ages 10-25 with a basic level of accomplishment on orchestral instruments and who seek to be the very finest members of American society. "These kids represent the very best of our community," says Dickerson. "They recognize and enthusiastically embrace the pursuit of higher goals than has been their standard. These are the children who make up our orchestra."
ICYOLA has performed at a private reception for First Lady Michelle Obama, a dinner honoring Oprah Winfrey, the NAACP National Convention and swearing-in ceremonies for Los Angeles Supervisor Mark Ridley-Thomas and District Attorney Jackie Lacey.
Join the many gracious supporters of ICYOLA for a memorable afternoon on Sunday July 7, 2013. Tickets for the concert are available for purchase at the Walt Disney Hall Box Office and Ticketmaster, or by contacting Charles Dickerson at 310-344-4805. For information about ICYOLA, visit
www.icyola.org.