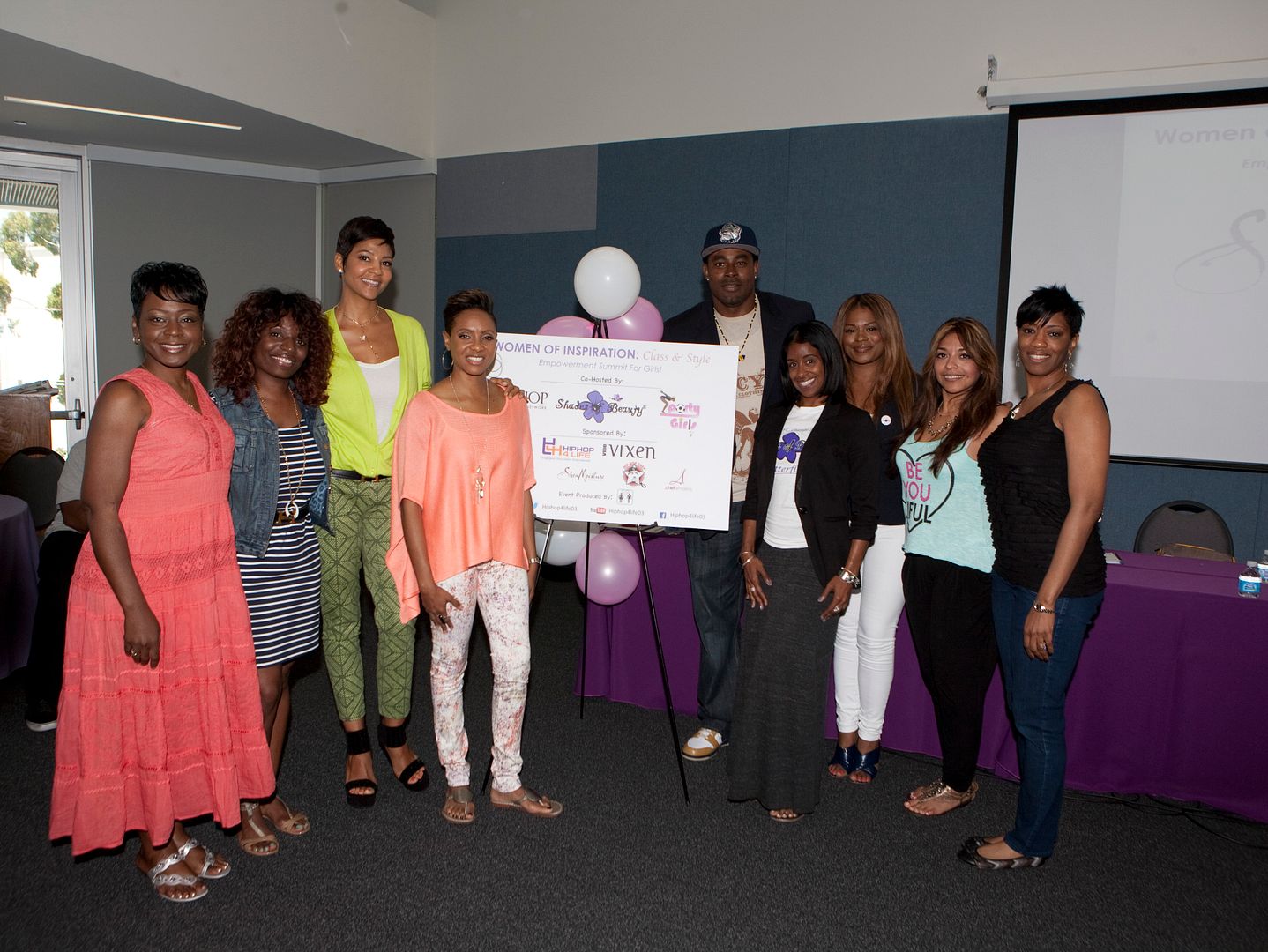 Lynn Richardson, Hip Hop Sisters Network; Sam Selolwane, RCA Records; Tracy Mourning, Honey Shine Mentoring Program; MC Lyte, Hip Hop Legend; Lamman Rucker, Actor; Tamekia Flowers, founder, Hip Hop 4 Life; MC Smooth, Hip Hop Artist/Writer; Yesi Ortiz, Power 106; and Felicia Shaw, Hip Hop Sisters Network
By Akira Barclay, Contributor
LOS ANGELES, CA – Hip Hop 4 Life's Shades of Beauty and MC Lyte's Hip Hop Sisters Network partnered recently to present "Women of Inspiration Class and Style" at LA City College in Los Angeles. The inaugural girls empowerment summit featured a celebrity panel that spoke to the girls on topics including self-esteem, confidence and positive image. A select group of 80 girls, ages 14-17, from community organizations in Los Angeles attended and enjoyed an interactive panel discussion featuring MC Lyte, MC Smooth, Lamman Rucker and others, complimentary lunch, an exciting empowerment fashion designing activity led by the panelists and giveaways.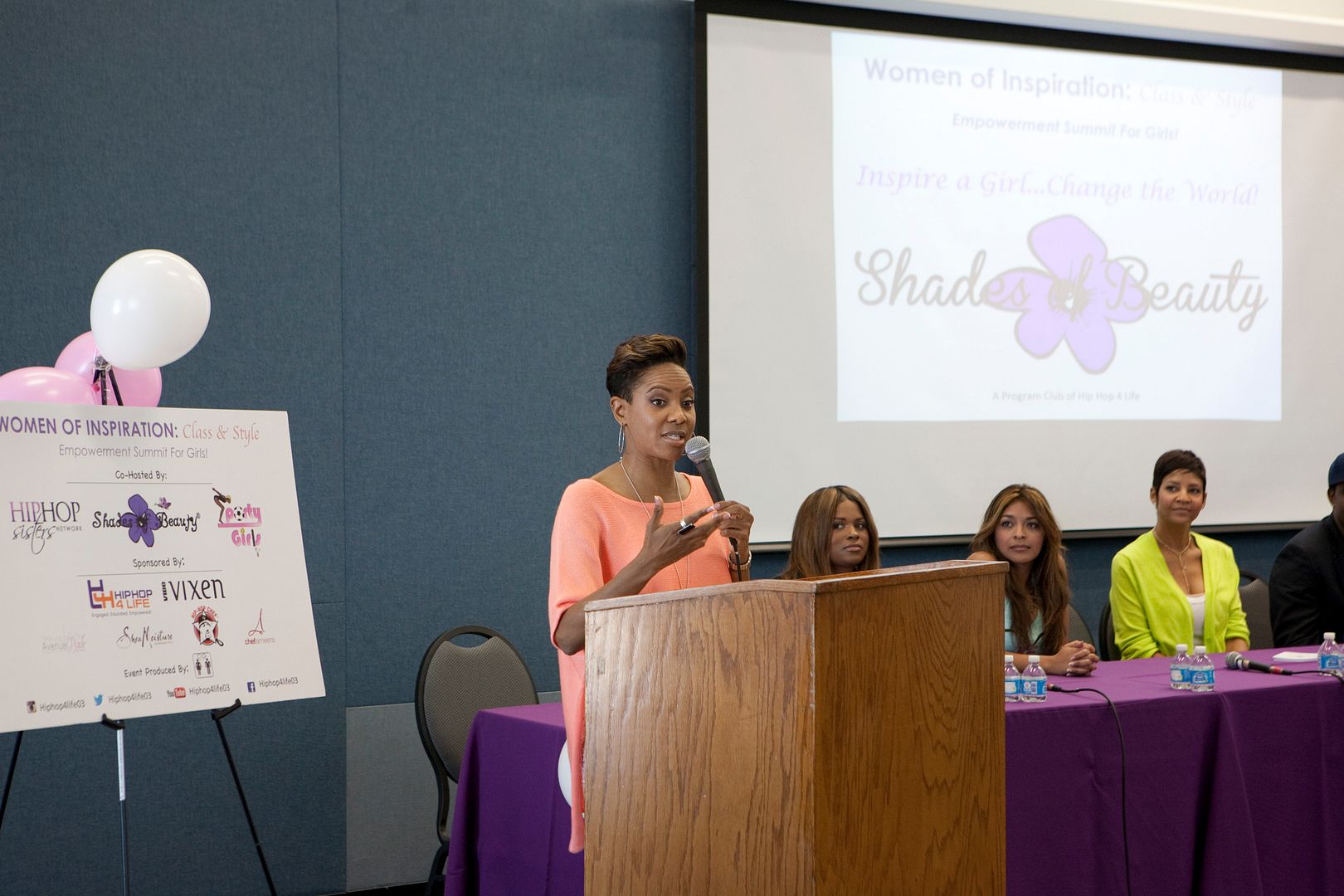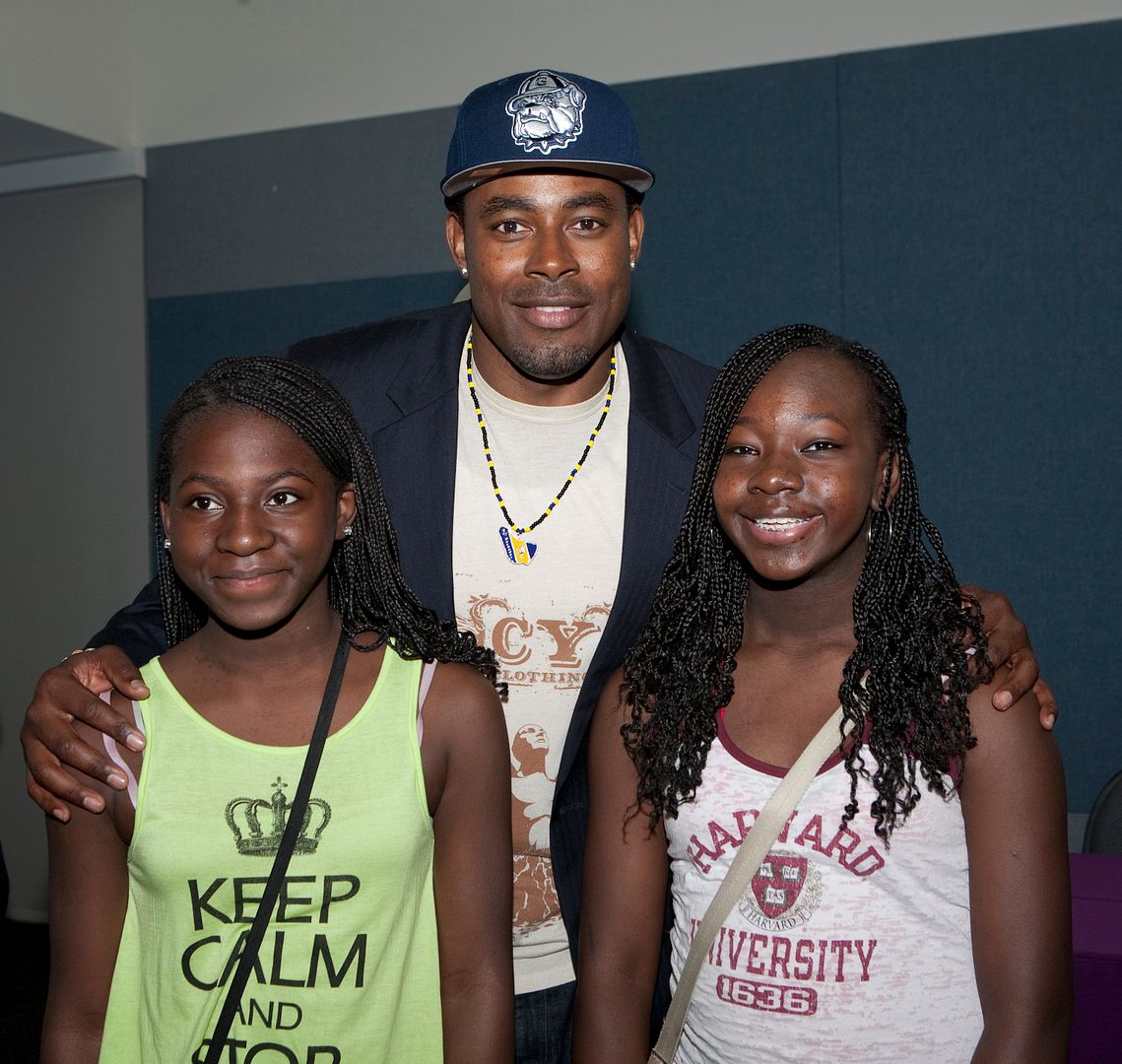 Lamman Rucker with teens from event
ABOUT Hip Hop 4 Life
Hip Hop 4 Life has been committed to the positive development of today's teens since 2003. The organization's mission is to provide interactive life skills training and health and wellness programs that are designed to engage, educate and empower young people to lead extraordinary lives. Hip Hop 4 Life provides year-round programs that aid in developing and fostering educational values, life skills, leadership, strength, self-esteem, goal-setting skills and most importantly, confidence in one's capabilities. Hip Hop 4 Life has had the honor of working with Gabrielle Union, Chrisette Michele, NBA All-Star Dwyane Wade and his Wade's World Foundation, NBA Legend Alonzo Mourning, and Black Entertainment Television/Rap-It-Up, to name a few.
www.hiphop4lifeonline.com