Black Philanthropy Month 2013 Celebration Continues: African Women
'
s Development Fund USA
'
s
crowdfunding campaign and African immigrant giving paper make the case for giving to Africa
Black Philanthropy Month founder and public foundation African Women's Development Fund USA (AWDF USA) today announced two initiatives that reinforce the organization's leadership role in making the case for American giving to Africa. First, in commemoration of the 50th anniversary of Dr. King's historic March on Washington and dream of justice for all, AWDF USA's inaugural crowdfunding campaign commenced this morning, garnering support to reduce the horrific number of African maternal deaths on the continent. And in its continuing effort to highlight Americans' African giving, on August 28, 2013, AWDF USA will release the first in a series of commentaries, essays and reports on contemporary African immigrant contributions to U.S. Black and American Philanthropy.
Every day more than 500 African women across the continent die in childbirth - this is the world's highest number of maternal deaths. This rate of maternal mortality is unacceptable, yet largely preventable. African women's health organizations on the ground are providing access to health care, offering life-saving education for African women and their families, and empowering women with an understanding of their basic health and human rights in an effort to improve maternal health and nip the problem of maternal mortality in the bud.
The crowdfunding campaign includes a training program to introduce grassroots African/African diaspora women and other activists to online community organizing and fundraising. The training series kicks off in Chicago on September 14th with a Social Change Media 101 Workshop at AWDF USA's Pan-African Women's Health Summit in partnership with technology and social media expert i.c.stars.
"In celebration of Black Philanthropy Month 2013, we are proud to kick-off the online phase of our Mother Africa Campaign with a crowdfunding initiative to raise crucial support for African women's health groups who are working to be a beacon of hope towards a new future for African mothers," said Dr. Jackie Copeland-Carson, AWDF USA Executive Director. "And in the spirit of the 50th anniversary of Dr. King's struggle for justice worldwide, our hope is that this online campaign will encourage all communities to use cutting edge social technologies to extend the impact of traditional giving throughout the US and overseas black communities for new times."
To participate in AWDF USA's Mother Africa crowdfunding campaign and support African women leading Africa's future, visit
http://tilt.tc/AWDFUSAgive
to make a gift today. The campaign will run through October 18, 2013.
AWDF USA will also mark this auspicious occasion with the release of "The New Black Philanthropy: Looking Back to Move Forward." This paper calls for more inclusion of African immigrants in America's Black Philanthropy and African Giving movements. It also highlights key trends and mechanisms of African immigrant giving - including a recent World Bank report, which documents that US African immigrants gave at least $11 billion to their home countries in 2011 alone. Finally, the paper promotes a research and advocacy agenda to increase the impact of African immigrant giving in the US and Africa.
"There is a long-standing and important movement to promote Black philanthropy in the US that has not been fully inclusive of contemporary African or other black immigrant groups," said Dr. Copeland-Carson. "This paper fills in the African storyline of US black giving, connecting it to the American and global black philanthropy renaissance's diversity and power."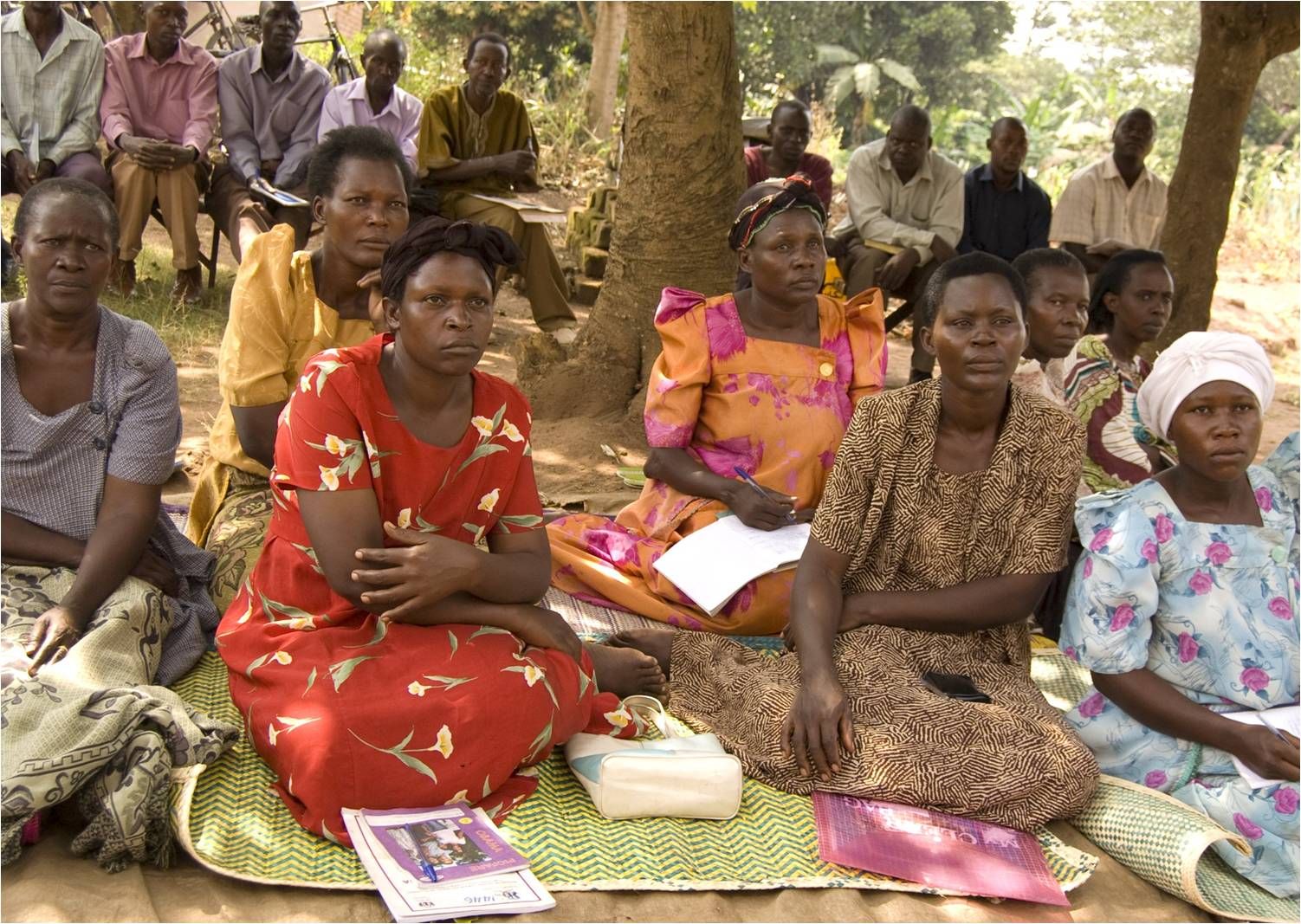 AWDF USA grantee partners support women's education throughout the continent.
Written with Dr. Mojubaolu Olufunke Okome, AWDF USA senior researcher and political scientist at City University of New York, "The New Black Philanthropy" will be available on the AWDF USA website beginning August 28, 2013. Visit
www.usawdf.org
and click on the AWDF USA Publications link to download a copy of the paper and register for its BPM 2013: Mother Africa Campaign events. This paper was supported with grants from the Firelight Foundation and the W.K. Kellogg Foundation.
Top photo: Photograph by Charles Thomas, Jr., from the award-winning book, Giving Back
Source: Press release