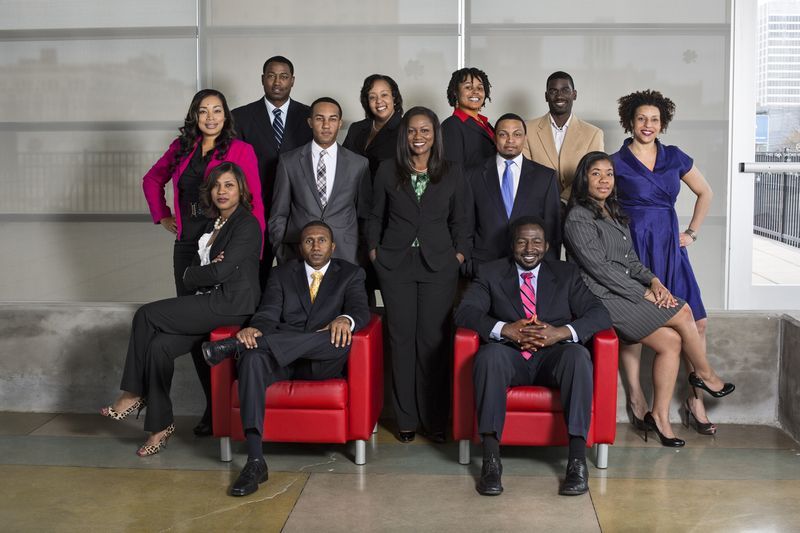 Second in a series of profiles on giving circles for Black Philanthropy Month 2013
In late 2003, conversations began throughout the South among young African American professionals to talk about how they give of their time, talent and treasure for the betterment of their communities. Birmingham, Alabama served as one site for those discussions, a city where many watershed events took place during the Civil Rights Movement. To guide their conversation, they pondered the questions: "How will we – African Americans – collectively and intentionally combine our resources to create opportunities to improve Birmingham? How will we take our heritage of giving and transfer it to an unfamiliar incubator for growth: organized institutional philanthropy?" The Birmingham Change Fund giving circle was born.
Launched with individual investments from 21 founding members, the Birmingham Change Fund (BCF) pools donations and time from members to provide grants and in-kind support to local organizations that focus on education, healthcare and economics. Now in its tenth year, BCF has granted nearly $50,000 and its members serve in various leadership positions in the community.
In 2011, BCF conducted intensive research on their local school system. Ed Fields, past chairman of BCF
stated
at the time, "We took two years to do our homework. We met with students, teachers, principals, parents and the administration of Birmingham city schools, including our very capable and visionary administrator, Superintendent Craig Witherspoon. We even met with Mayor William Bell to discuss the state of education in Birmingham." As a result of their efforts, the group decided to focus their grant making on education and the crucial middle school years by awarding a $35,000 three-year grant to nurture a partnership between the McWane Science Center and W.J. Christian K-8 School to teach 6-8th grade students' science, math and life skills. In addition to their support of nonprofit organizations, BCF helped to raise nearly $4,500 for a local child prodigy cellist,
Malik Kofi
, to attend the Philadelphia International Winter Music Festival earlier this year.
In observance of "BlackGivesBack To School" Week, we talked with Marsha Morgan (pictured above, center), chairperson and BCF member since 2004, to learn more about their accomplishments and their members' impact in the community.
What inspired you to join BCF?
I was inspired to join BCF because of the idea of strategically impacting our city collectively. I have always been involved in the community, but joining BCF was another avenue for me to learn how to impact our community in a totally different way.
What do you like most about being a member of a giving circle?
I like being able to join forces with like-minded individuals that truly care about our community and that understand the power of collective giving.
Congratulations on BCF's 10 year anniversary. What is an accomplishment you're most proud of?
There are several accomplishments that make me proud. First, I am glad that we are still positively impacting Birmingham and making a difference after a decade. To date, we have raised over $100,000. I am proud of our ability to focus on where to give our money, talents, and time. I think that our approach to performing detailed research prior to deciding what areas to grant our resources enables us to really understand how we can positively influence our community. Lastly, I am proud that we continue to educate others about collective giving/giving circles and the influence they can have in our communities.
BCF members Charles Lewis, Jr., Lyord Watson and Terralance Thurman (Photo by Sino Chum)
How do BCF members support grantees and organizations beyond a grant?
Our members support grantees by being involved on their boards, advocating on behalf of the organization within our personal networks and attending events. We also serve our grantees by speaking to the community at large about community philanthropy and collective giving.
Anything else you'd like to share?
BCF has enabled its members to grow in a variety of ways. Since our inception, we have grown in the area of philanthropy. As an extension of this growth, we have recognized the influence that we can have in our community and the most effective ways that we can see the results we desire. Consequently, some of our members have strategically and passionately seen the impact of serving the Birmingham City Schools as Board Members. Two of our members, Lyord Watson (
www.lyordwatson.com
) and Randall Woodfin (
www.randallwoodfin.com
), have taken their passion for service, education, and change to the next level by running in the upcoming School Board election.
For more information about BCF and to inquire about membership, please visit the website at
www.birminghamchangefund.org
and follow on
Facebook
and Twitter at
@BHAMChangeFund
. BCF is a member of the Community Investment Network roster of giving circles.
Pictured in top photo: Charles Lewis, Jr., Martha Emmett, Katrina Watson, Lyord Watson, Crystal Goodman, Zhaundra Jones, David Scott, Marsha Morgan, Joseph Dees, Terri Southall, Kimberly Jackson, Shon Thurman and Bobby Maxena. Not pictured: Ed Fields, Randall Woodfin, Terry Love and Christopher Wilson