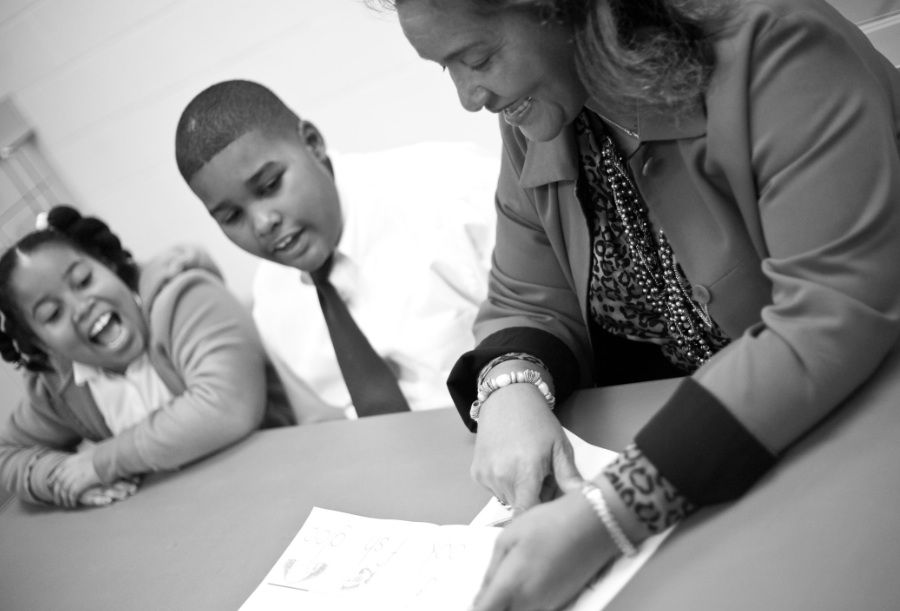 New partnership aims to fulfill the 'dreams' of public school teachers and students
BlackGivesBack.com is pleased to announce that
DonorsChoose.org
has pledged its support of Black Philanthropy Month 2013 with $25,000 in matching funds through August.
A leading online platform for giving, DonorsChoose.org makes it easy for donors to help students and classrooms in need through donations to educational projects in public schools. As an integral part of BPM 2013, our site is promoting BlackGivesBack to School™—a nationwide drive urging our readers and others to support students, educators and parents as they return to school. Gaining DonorsChoose.org as a sponsor propels our efforts significantly during August. A primary goal of the BPM 2103 campaign is expanding opportunities for people of African descent to give through new and traditional channels, including giving circles, global giving, volunteerism, crowdfunding and more.
Beginning at
9:00 a.m. ET on Thursday, August 1
, donors can use a special BPM 2013 promotional code to have their contributions of up to $50 matched, dollar for dollar, in support of Black Philanthropy Month.
The promo code is DREAMS
, which should be entered at checkout. Matching will end 6:00 a.m. ET on September 1 (midnight August 31 in Hawaii).
Click
here
for the BPM 2013 landing page on the DonorsChoose.org site. Classroom projects on the subject of "Civil Rights and Diversity" are featured on the page. To find projects to support, you can search by subject, keyword, state, city, zip code, school name, highest poverty, etc. Public school teachers from across the country have posted classroom project requests that range from"pencils for poetry to microscopes for mitochondria." The site has over 15,000 projects to choose from and you are sure to find one or more that inspires your financial support.
To learn more about DonorsChoose.org and how it works, visit here:
http://www.donorschoose.org/about
Photography from Giving Back Copyright 2011 ©