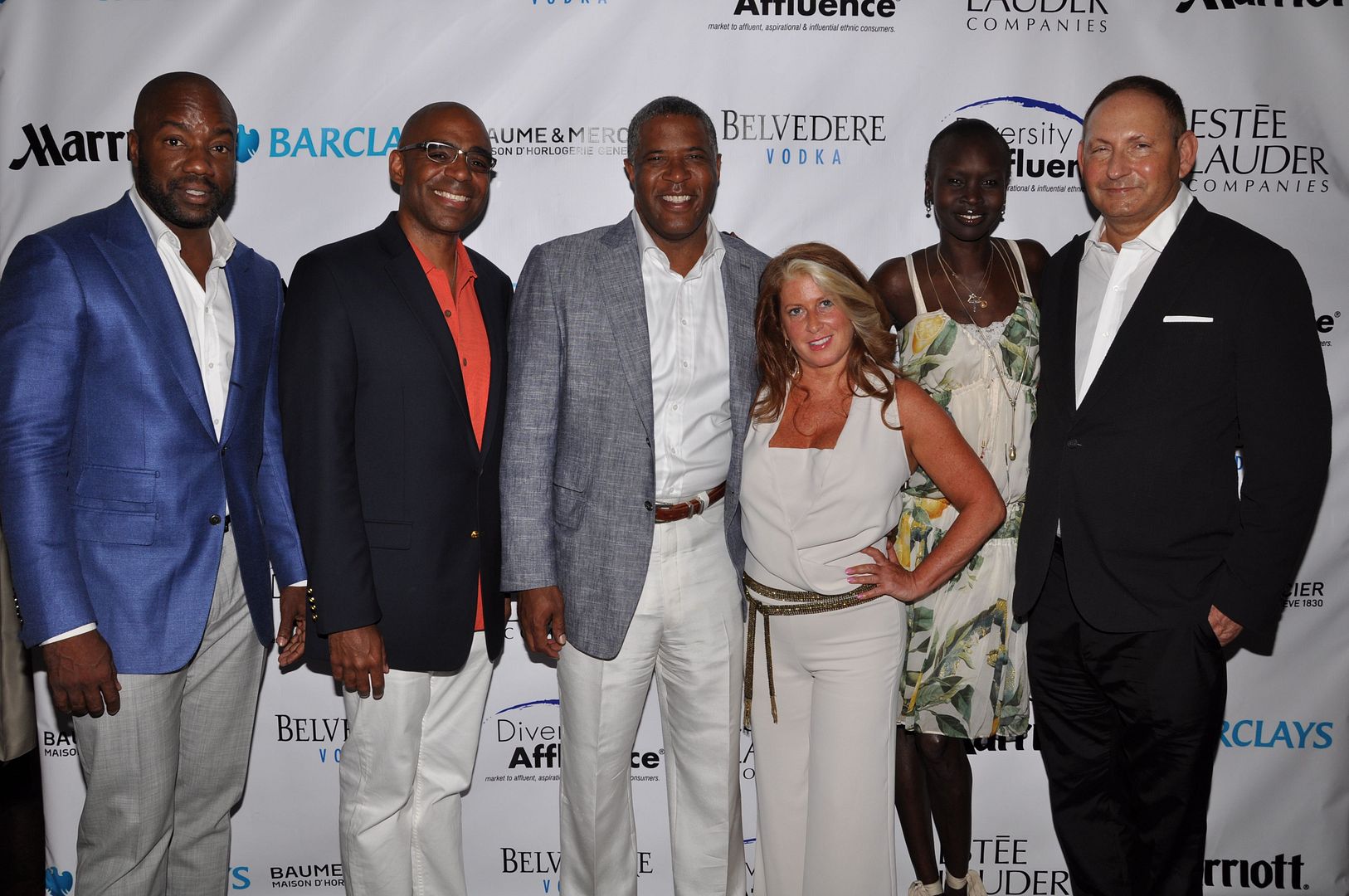 Actor and Host Malik Yoba and Diversity Affluence Founder Andrea Hoffman (3rd from right) with Honorees
Aaron P. Dworkin, Robert F. Smith, Alek Wek and John Demsey
Alek Wek, Aaron P. Dworkin, Robert F. Smith and MAC Cosmetics are honored in the Hamptons, NY
Sag Harbor, NY – Although rain was forecasted, it never reached the Hamptons for the
4th Annual Diversity Affluence Brunch and Awards Ceremony
, Sunday, July, 28th. While the sunshine was not the day's only silver lining, the atmosphere was decidedly relaxed and elegant for this years' honorees as well as for the 125 handpicked, invitation only guests that mixed and mingled at
B. Smith's Restaurant
in Sag Harbor. The annual Diversity Affluence Brunch celebrates the accomplishments of people from diverse backgrounds who have achieved success within their respective industries. It also recognizes those individuals for progressing the cause of diversity and multicultural business practices and celebrates their positive social impact in the world. The honorees feted for this years' awards were: Alek Wek, supermodel, United Nations Goodwill Ambassador and founder, Alek Wek Foundation; Aaron P. Dworkin, founder, the Sphinx Organization; Robert F. Smith, Chairman and CEO, Vista Equity Partners and founder, Zoëlimax Foundation; and MAC Cosmetics, honored for the company's commitment to diversity.
When asked if it was a coincidence that all the honorees had a history of personal giving and/or working in the area of social impact, Andrea Hoffman, CEO and co-founder of the boutique marketing firm
Diversity Affluence
stated, "From our research [on the untapped niche market of affluent African Americans]…Philanthropy is one of four themes that resonates with their lifestyle and personal interests." The other themes are Mentorship, Paying it Forward and Leaving a Legacy. This year's honorees were certainly linked to many or all of these themes in their work and lives.
The day started with an intimate
Moët & Chandon
champagne reception for honorees and event sponsors aboard a 42 foot
Wider Yacht
moored in front of B. Smith's Restaurant. Guests were then invited to B. Smith's for a cocktail hour of passed hors d'oeuvres and specialty drinks created especially for the event by
Belvedere Vodka
. After being seated for a delicious brunch, Diversity Affluence Partner
Noel Hankin
welcomed honorees and guests and kicked off the awards ceremony which was hosted by award winning actor,
Malik Yoba
.
The honorees were celebrated at the event by a hand-picked group of guests that included such high powered invitees as
Valentino Carlotti
,
John Utendahl
,
Anthony Spikes
,
Erana Stennett
, actress
Tichina Arnold
,
Reginald Van Lee
,
Jocelyn Allen
,
Michael Robinson
,
Susan Akkad
,
Emil Wilbekin
and
Earl Graves
, as well as accomplished "up and comers" in their respective fields. The exclusive guest list for the event, which was sponsored by
Marriott International
,
Barclays
,
The Estée Lauder Companies
, luxury watch maker
Baume & Mercier
,
Belvedere Vodka
,
Collective
and
BlackGivesBack.com
, was by design. Andrea Hoffman explained, "It is an opportunity to celebrate the honorees and an occasion where guests can connect and network in order to spark ideas and inspire each other."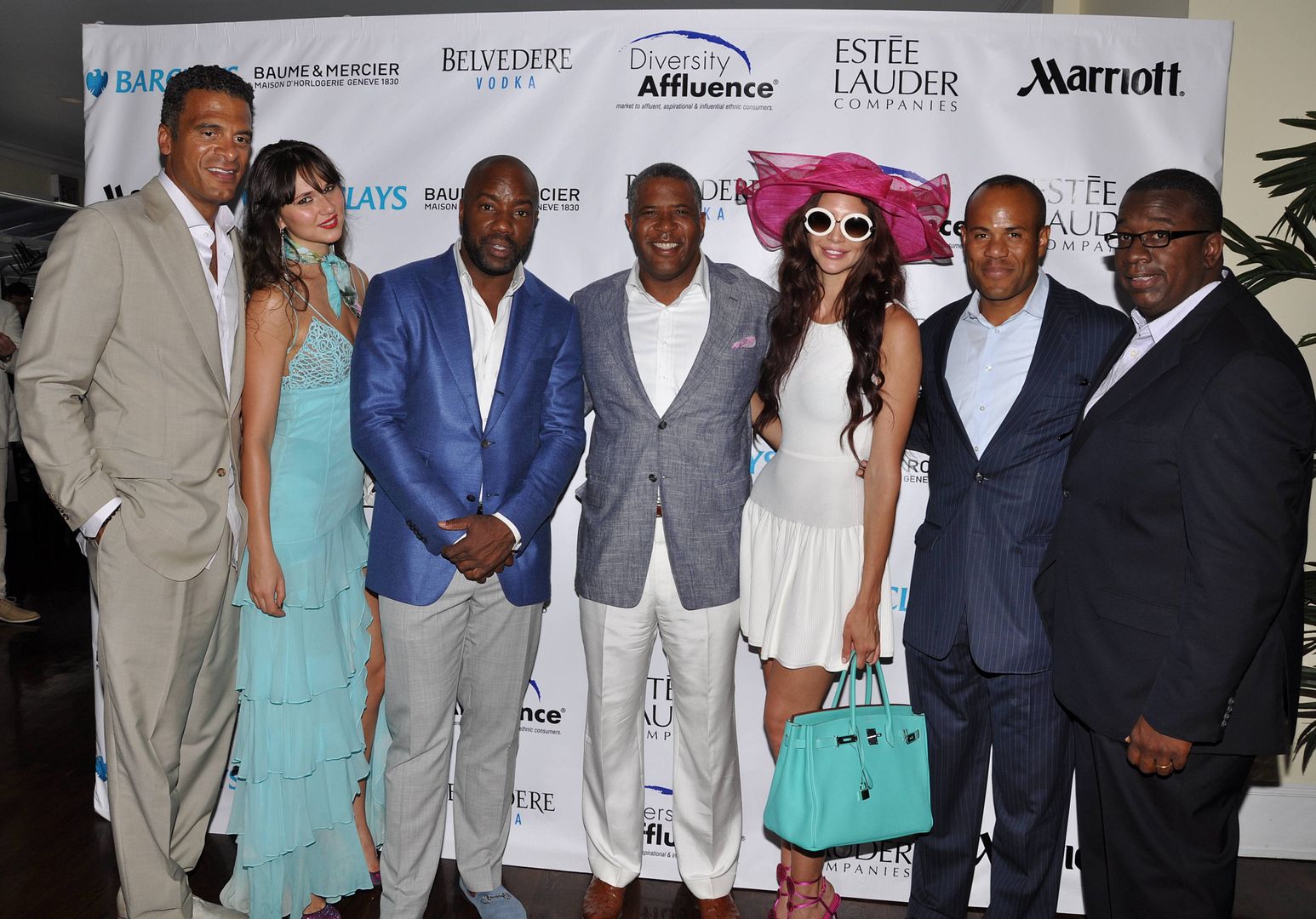 John Utendahl, Guest, Malik Yoba, Robert F. Smith, Hope Dworaczyk,
Anthony Spikes and Joe Watson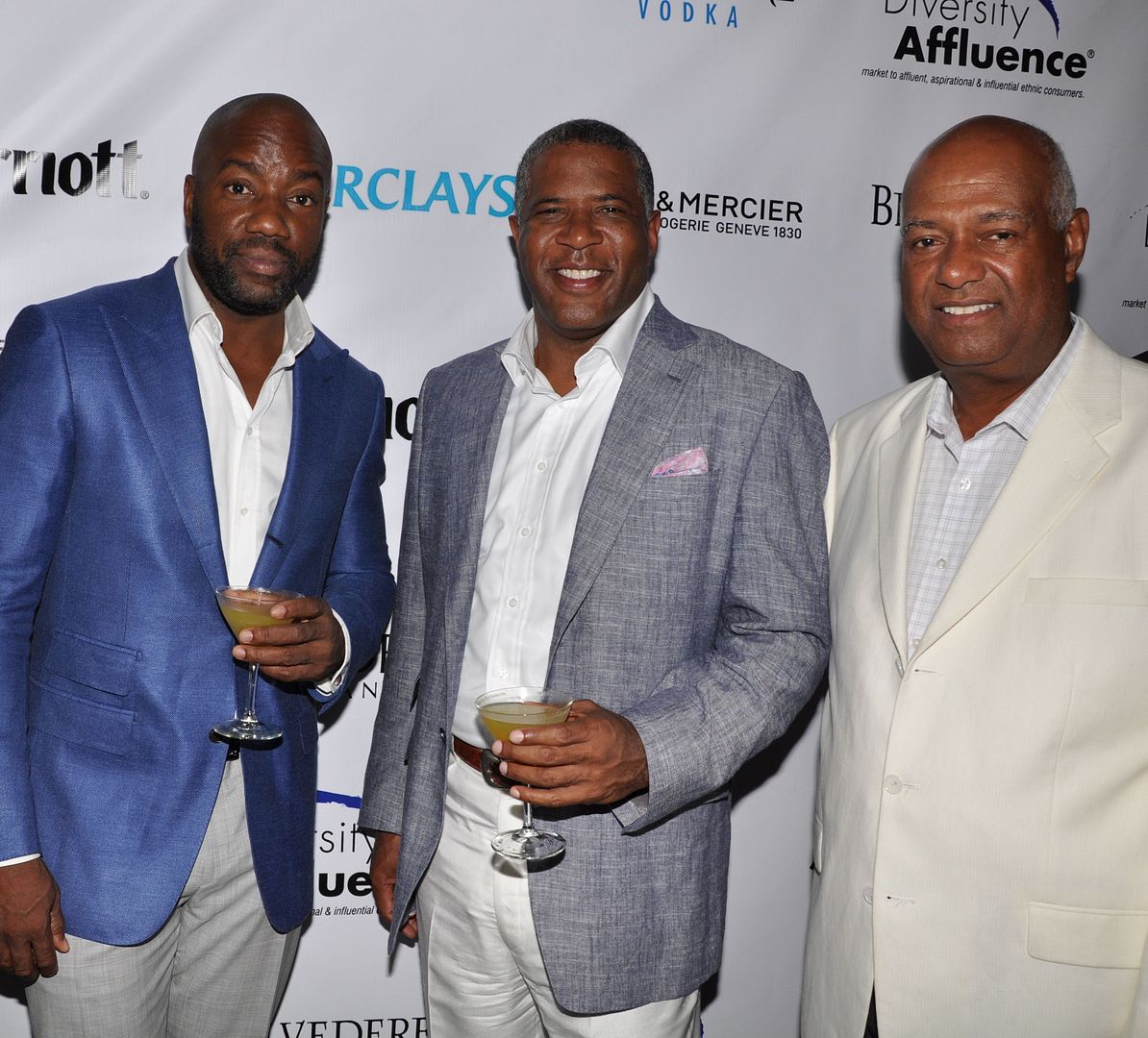 Malik Yoba, Robert F. Smith and Diversity Affluence Partner Noel Hankin
As each honoree was introduced, they were presented with a gift of a beautiful Baume & Mercier watch presented by Rudy Chavez, North American President of the luxury watch brand. During their acceptance speeches, each honoree expressed their appreciation for being honored by Diversity Affluence and their commitment to continue giving back in their own way. Aaron P. Dworkin, founder and president of the Detroit-based Sphinx organization that provides music education and prepares young musicians of color for careers in symphony orchestras, shared that when he began his career as a celebrated violinist, there was one great Black violinist with a major symphony orchestra which he had the honor of meeting, but "today there are none." Supermodel, author and recently named United Nations Goodwill Ambassador Alek Wek, spoke eloquently of the work of her personal foundation's mission to educate children in her native Sudan. Born from her struggles as a refugee in Sudan as described in her autobiography, Alek, Wek learned from her parents that, "Education is the best thing that can be given to a child, especially girls. Even if you have nothing, education cannot be taken away from you."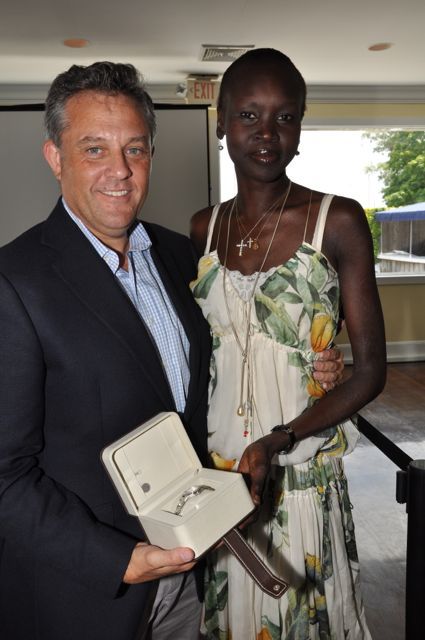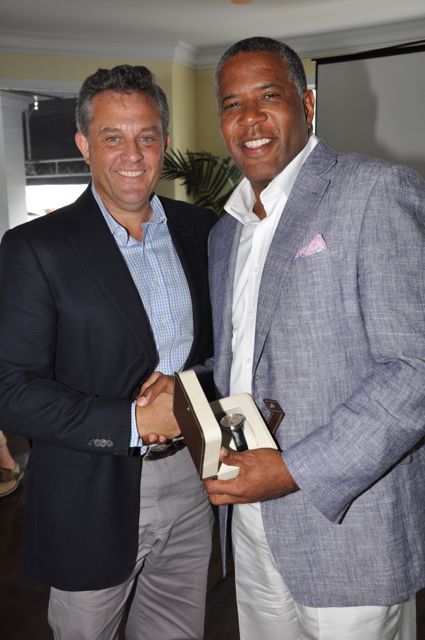 Rudy Chavez of Baume & Mercier presents watches to Alek Wek and Robert F. Smith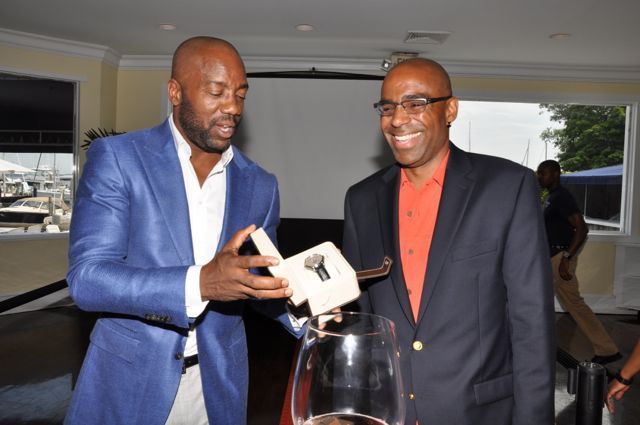 Malik Yoba and Aaron Dworkin
Apart from the array of high powered luminaries, other surprises for honorees and guests were warm personal notes read by Yoba from
Mrs. Ethel Kennedy
on behalf of the Robert F. Kennedy Center congratulating Robert F. Smith, board vice chair for the Center, and from iconic fashion designer
Diane von Furstenberg
to honoree Alek Wek. The biggest surprise was a video from
President William J. Clinton
who congratulated the honorees for their philanthropic endeavors and non-wavering commitment to social change. The crowd responded to this with a thunderous applause.
Andrea Hoffman was congratulated on her continued efforts to raise awareness of influential and affluent ethnic consumers. "[Diversity] is and has been a passion of mine for a while…this day is really a celebration of the honorees…affluence provides the means for influence and influence provides the means for impact," was her sincere message for the day and her work.
After the ceremony, there was time for conversation and networking while nibbling on gourmet desserts.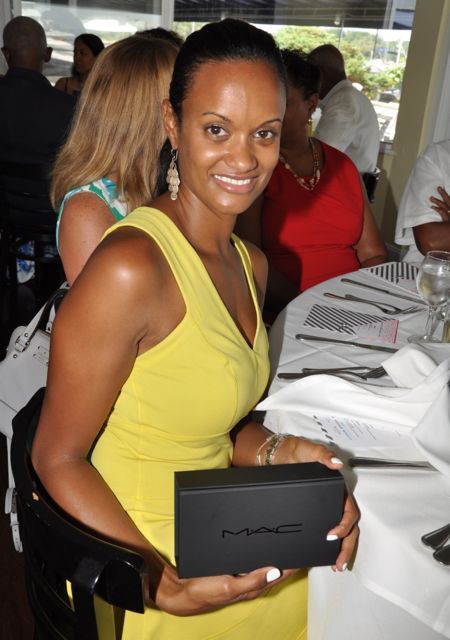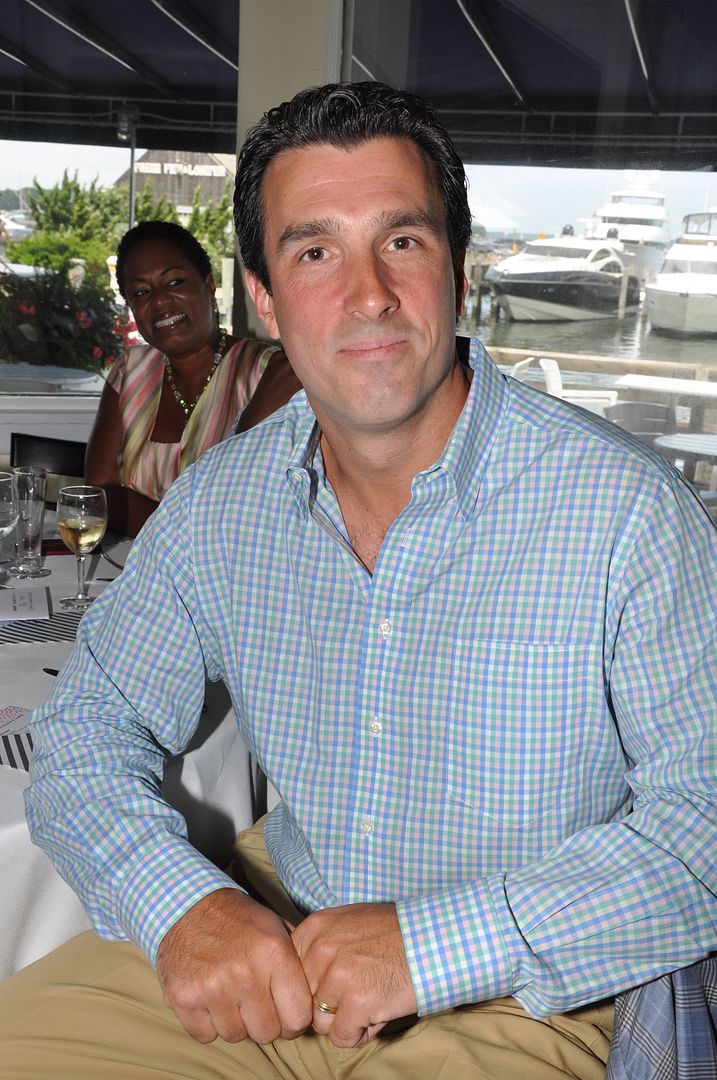 Kristine Friend, Marriott International; Tom Lee, Barclays
As a parting gift for attendees, Kristine Friend, Senior Director, Segment Marketing for Marriott International spoke of the company's pride of partnership with Diversity Affluence and presented each guest with a gift of Platinum Elite Status for one year. Tom Lee, Head of Global Banking for Barclays spoke of their delight in partnering with Diversity Affluence as a Brunch sponsor and expressed congratulations to honorees. MAC Cosmetics presented each attendee with a box filled with goodies.
The overall feel of the day was a laid back and relaxed celebration of philanthropy and diversity.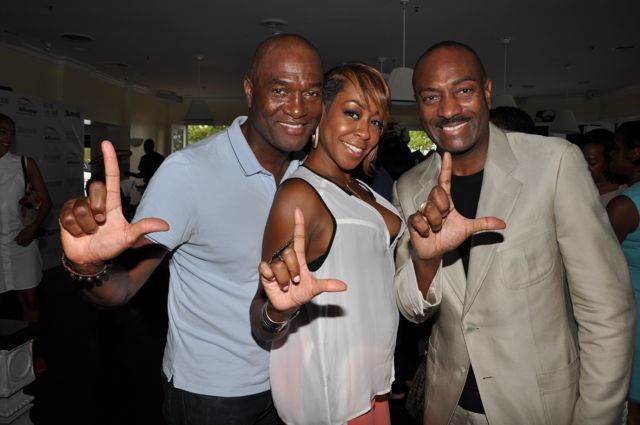 Guest, Tichina Arnold and Reginald Van Lee
Much respect 2the fabulous #ReginaldVanLee 4holding his "L" up 4 all who r SUFFERING w/ #Lupus. Big hug! http://t.co/91TXfiDM4u
— Tichina Arnold (@TichinaArnold) July 28, 2013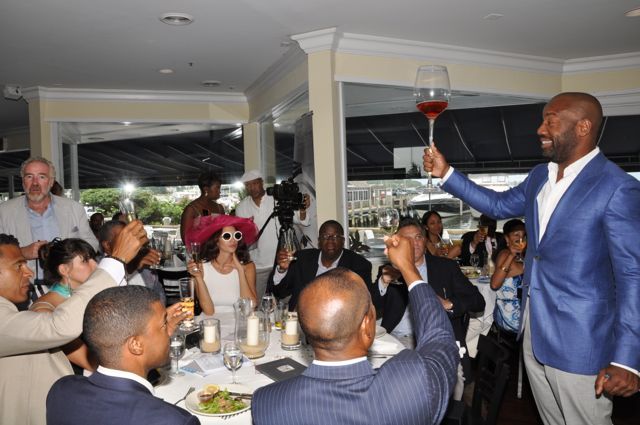 About Diversity Affluence
Founded in 2006 by Andrea Hoffman, dynamic visionary, bold and innovative marketing strategist and trend forecaster, Diversity Affluence is a boutique marketing and management consultancy specializing in connecting brands and businesses to affluent, aspirational and influential ethnic consumers – a group that they have coined as the Royaltons™. With proven expertise in research and analysis, strategic planning, marketing communications and business development, Diversity Affluence ® helps brands and businesses understand and market to Royaltons™, who are critical to brand growth.
Story submitted by Ivanna Bond
Ivanna Bond is a Fundraiser and Associate Consultant with Cause Effective. She can be reached at
ibond@bondonline.org
.