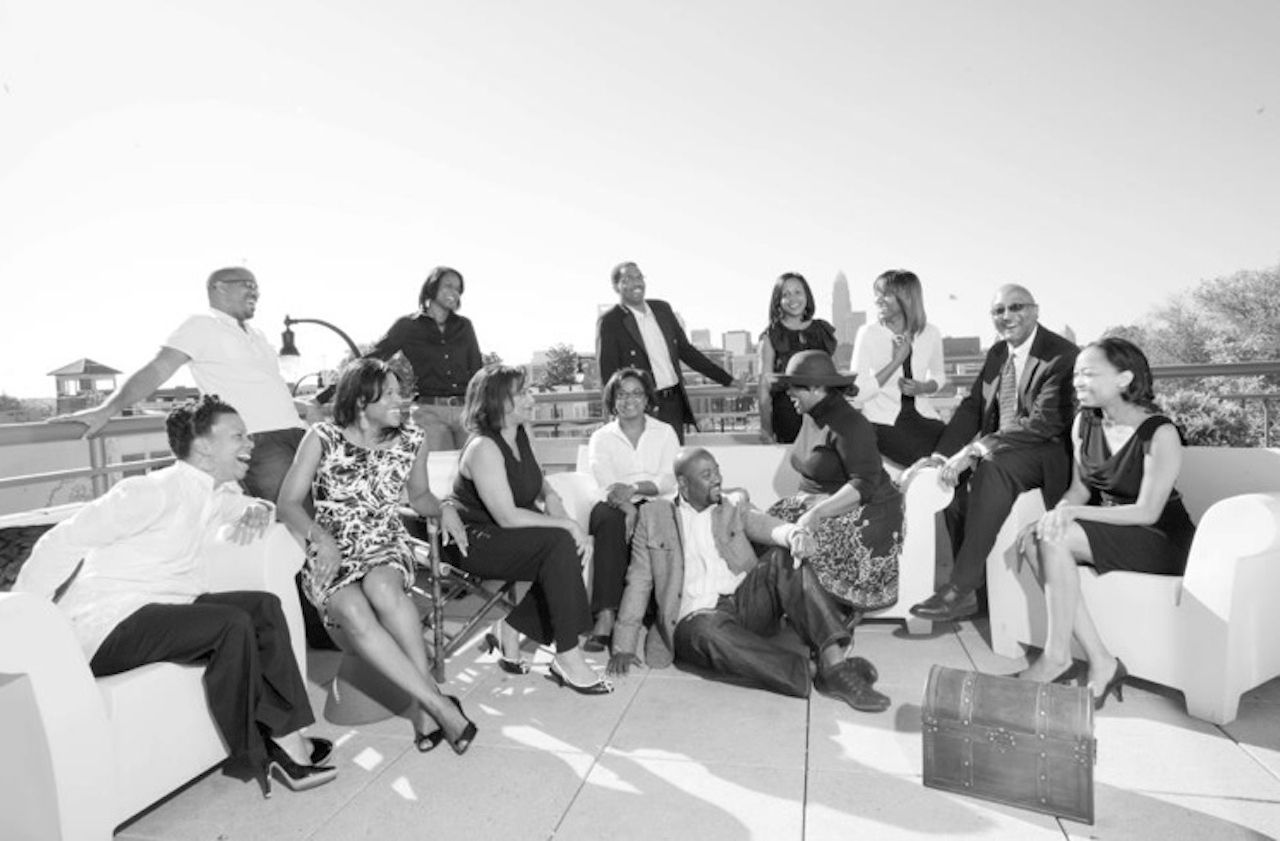 Its day eight of Black Philanthropy Month 2013 (BPM2013) and the buzz is steadily building online and offline! We've been following #BPM2013 on Facebook and Twitter, and we are inspired by your community activities, blog posts, op-eds and donations to our DonorsChoose.org campaign.
In case you missed it, here's a roundup of media mentions, tweets and more in observance of BPM2013 to date.
Charlotte Philanthropists Campaign for Black Philanthropy Month
An article by the Charlotte Observer profiles members of the New Generation of African American Philanthropists giving circle in Charlotte, NC. (pictured above)
What Black Philanthropy Month Might Mean for Nonprofits and Racial Justice
Written by Rick Cohen for the Nonprofit Quarterly, Cohen asks readers what they see as the importance of Black Philanthropy Month and what BPM programs are they joining. Please weigh in with your comments!
5 Questions for Black Philanthropy Month Organizer Valaida Fullwood
Responding to the question, What is your hope for Black Philanthropy Month 2013, Valaida shares with Q City Metro:
"I'm full of hopes. I hope August is just the beginning. I hope Black Philanthropy Month 2013 launches ongoing, concerted efforts in black communities to expand and intensify our philanthropic leadership, know-how and impact. I hope people across the country are moved to think about and act on their generosity in ways that help realize "the dream." Remembering the Civil Rights Movement and the achievements of Americans of African descent, then and now, should serve as a call to action. Otherwise, what's the point of celebrating our traditions of giving and long legacy of generosity if we aren't investing our resources and assets, strategically, to transform people's lives, strengthen communities and bring about a more just world."
BPM 2013 | A conversation with Decker Ngongang
The Charlotte Viewpoint features Decker Ngongang, Senior Associate with the Black Male Achievement Fellowship Program at Echoing Green.
The Five Minute Philanthropy Plan
In a blog post for the Community Investment Network, Cedric Brown, managing partner of the Kapor Center shared his experience from a fellowship project that didn't produce the desired results he was looking for:
"For a fellowship project I worked on a number of years ago, I conducted a series of interviews to gauge personal giving patterns. These were done with black men with good jobs, political awareness, and solid values. I was shocked to find that out of the ten I spoke with, only two had given much thought to making charitable/strategic donations. I was so surprised and disappointed that I abandoned the project, not wanting to write up what I thought was an embarrassing result. Unfortunately I didn't have the foresight to use those results and that disappointment as a springboard into action, recognizing that sometimes people need to be asked and inspired to give. So here's my inspiration: The Five Minute Philanthropy Plan!"
Read the full post
here
.
The
African Women's Development Fund USA,
founder of Black Philanthropy Month, highlights BPM2013 in their
latest newsletter
.
And check out these insightful posts from Bilenpr.org on
Civil Rights at 50: Our Lives Matter and Black Philanthropy Month
and
Philanthropy Reframed: BPM 2013
by My Headband for Today in commemoration of BPM 2013.
We'd like to thank media who are supporting our efforts to inform, inspire and invest in Black philanthropy for BPM2013 including TheGrio.com, The Charlotte Post, The Charlotte Observer, Charlotte Viewpoint and Mosaic Magazine.
Visit our
Media page
on
BlackPhilanthropyMonth.com
for a full list of press/media mentions and interviews.
We've been following #BPM2013 and Black Philanthropy Month Tweets and Facebook posts and we'd like to share some.
How will you observe Black Philanthropy Month? Share by using #BPM2013! I'm going to donate to a scholarship fund at JC Smith University!
— Carletta Hurt (@Carlettahurt) August 5, 2013
In the spirit of Black Philanthropy Month, I donated to @edpioneers at their Eastern Region showcase yesterday! @BlkGivesBack
— Duanecia A. Evans (@Duanecia) August 2, 2013
I gave a donation yest. using @donorschoose to the Community Academy PCS in DC! Go #BPM2013.
— Buzzology (@buzzology) August 2, 2013
We're teaming up with @BlkGivesBack to match donations up to $50 for the month of August! Learn more here: http://t.co/tVcJJtWd3S
— DonorsChoose (@DonorsChoose) August 3, 2013
@BlkGivesBack is making DREAMS come true in our 5th grade classroom! http://t.co/dTH5OBTImk … … …… #BPM2013 RT
— Damon Qualls (@DMQUALLS) August 7, 2013
Looking for a way to give back during Black Philanthropy Month? Donate to
any
classroom project of your choice on
DonorsChoose.org
during August and your donation will be matched up to $50 by using the promotional code "DREAMS." DonorsChoose.org is an online charity that makes it easy for anyone to help students in need. DonorsChoose.org has pledged up to $25,000 so we hope you'll
find a project in your community to fund
!
Remember to share with us your activities and inspiration for Black Philanthropy Month by using #BPM2013 and visit our
calendar
to learn of events in your community! To submit calendar listings, please visit
here
.