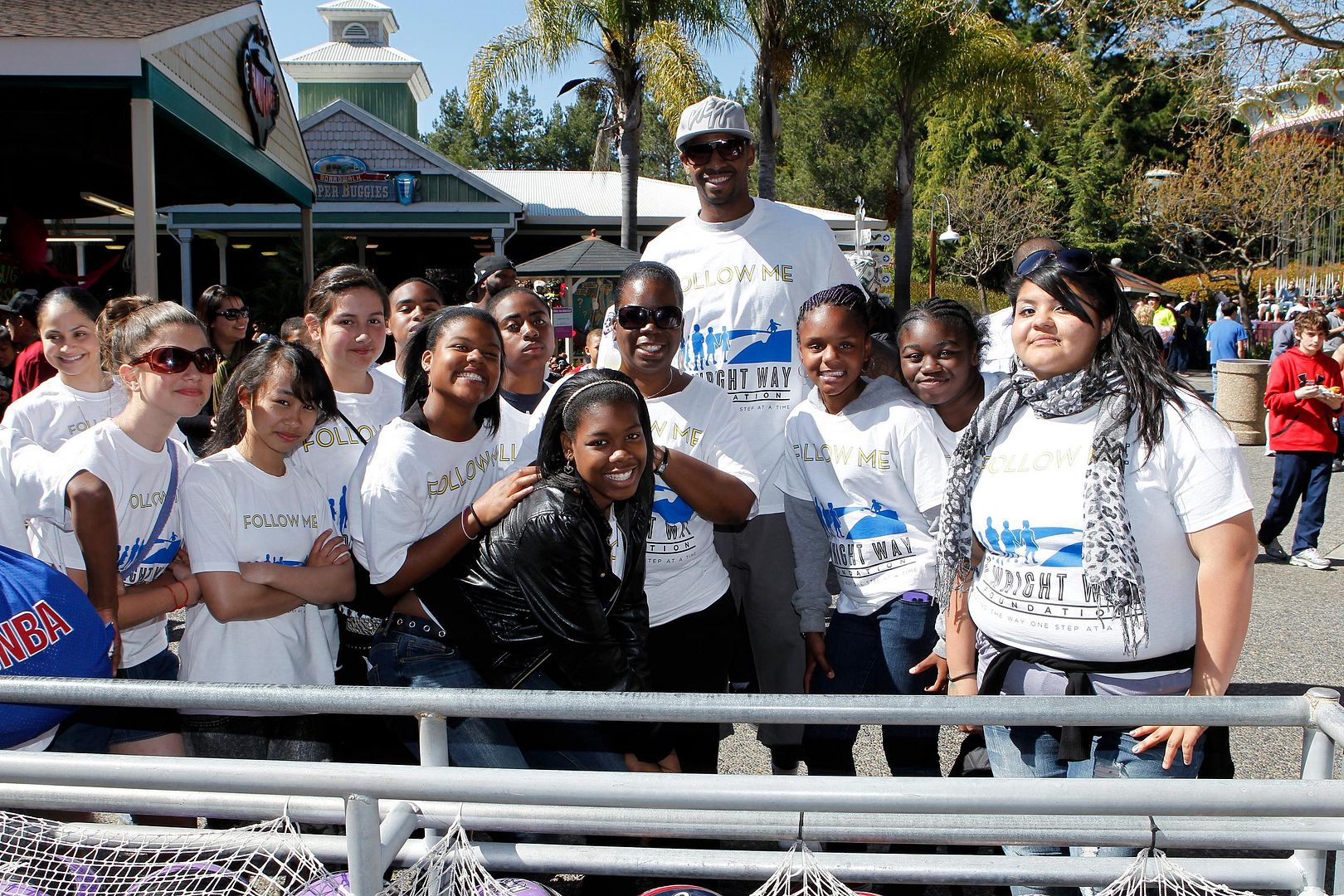 It may be the offseason for the NBA, but veteran player Dorell Wright of the Portland TrailBlazers is staying busy during the break pursuing philanthropic efforts with the same passion and purpose he displays on the hardwood.
Wright, a Los Angeles, California native, created the public, not-for-profit
D Wright Way Foundation
that focuses on "cultivating young scholars into productive and active participants of society." Launched in 2010, the organization takes a holistic view of developing children through its own programming as well as providing support to other organizations "in the areas of health, education and social well-being within urban and ethnically diverse communities."
Last week Wright announced the ten winners of the KB3 Memorial Educational Scholarship, a $50,000 fund in partnership with UNCF (the United Negro College Fund). The scholarship was created in memory of Khelcey Barrs, III, his childhood friend and highly recruited basketball phenom who passed away unexpectedly in 2004.
High school seniors with a demonstrated success in academics and community leadership, as well as aspirations to be the first generation college bound in their families, were invited to apply. Each winner was awarded $5,000 towards tuition at a 4-year, fully accredited U.S. college or university:
Ralph Cole: North Carolina A&T State University
Zaire Martin: Morehouse College
Dorcus Chism Mbaeri: University of Houston Downtown
Cory Mckee: University of Louisville
Tigest Mequanint: University of Oregon
Zigetta Tekle Ama Roda: Cornell University
Daija Rene Smith: Loyola University New Orleans
Christopher Josiah Westbury: Morehouse College
Gary Dewayne White Jr.: Prairie View A&M University
Aimee Vera Wilkerson: Wesleyan University
And on Friday, August 9th, Wright hosted his 3rd annual D Wright Way Foundation Skate Off at Northridge Skateland in Los Angeles, California. Fellow NBA players Jordan Crawford of the Boston Celtics, JaVale McGee of the Denver Nuggets, Brandon Jennings of the Detroit Pistons, Nick Young of the LA Lakers, Ekpe Udoh of the Milwaukee Bucks and Baron Davis and Jeremy Tyler of the New York Knicks came out to lend support as they raised funds and awareness for the organization.
Dorell Wright and friends at his foundation's 3rd Annual Skate Off
Wright and his foundation's giving aren't just during the summer months, but year round. A few efforts include partnering last Thanksgiving with Radio One stations in Philadelphia for the Inaugural Thanks & Giving Turkey Give-away and Community Dinner; holding annual events such as "Wright Way Kids Fun Day" and holiday toy drives; and previous participation in the "NBA Cares All-Star Day of Service."
When BlackGivesBack inquired about his thoughts on giving back, Wright responded, "
While asking the community to support me on the court, I'm excited to have the opportunity to show my support off the court. Talent is nothing more than a gift given at birth; highly-developed skills, besides being extremely valuable, are indicative of dedication, enthusiasm, and a tireless work ethic. Once you've honed your skills, you can achieve success. It is important to me that the wonderful individuals and youth that my foundation serves, understand that with drive, passion, and healthy choices, they can reach any goal they set for themselves
."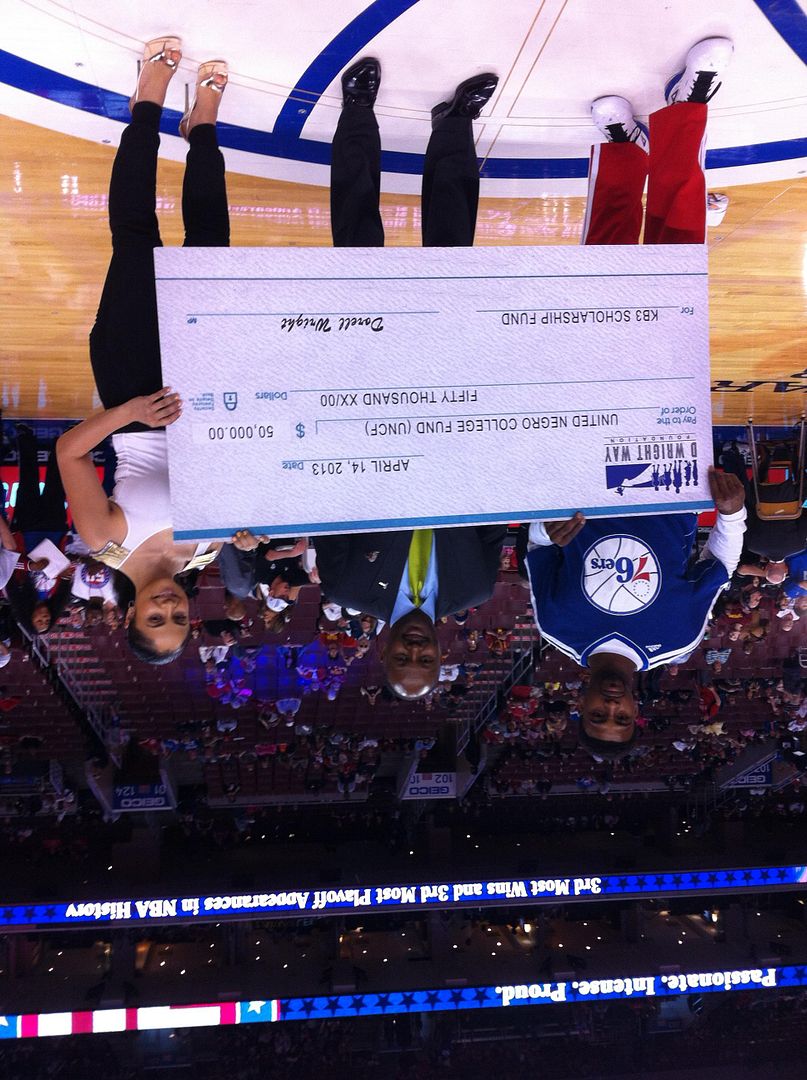 Future plans for the foundation include rolling out the "KB3 Wristband" via its website with sale proceeds going directly to the scholarship fund; and hosting other philanthropic and community-driven events. This very talented and accomplished hoopster, who realized his own success at a young age, is now channeling the blessings and opportunities he's been afforded to help youth visualize their own dreams and follow the right path to bring them to fruition.
Story submitted by Stacey Trammel, Contributor