Roundup for Black Philanthropy Month 2013: An August of Dreams and Mountaintops
The reflecting pool at the center of photographs from the 1963 March on Washington provides rich imagery deserving of reflection as August ends. Included in the picture frame are a throng of diverse citizens, expressed concerns on picket signs, a fertile gathering place, the monumental tower, the speakers' platform, media, the wider city scene and the pool itself. Substance and symbolism fill Dr. King's riveting speech and they abound in this scene as well. It is a view that depicts key elements required to move today's Black philanthropy from a moment or a month to an effective and sustained movement.
Black Philanthropy Month 2013 has granted us ample opportunity to reflect on the past and also time to assess today's realities that challenge our communities. And while this month-long wave of events, stories and giving has been phenomenal, it is the months to come that really count as we apply lessons from the past as well as new knowledge and tools to navigate toward a better future.
While it's all but too clear where many of us stood in 1863 and in 1963, determining where we are in 2013 and where we can be in 2063 will require ongoing analysis and attention.
As "An August of Dreams and Mountaintops" comes to a close, there is still cause to celebrate because the BPM 2013 campaign will continue opportunity to get involved. The next six months—now through February's celebrations of Black History Month
—
provide a window to build momentum around our new Black philanthropy and renew our commitment to community change at home and abroad. You are invited to sustain celebrations of Black giving in all its forms:
Saving Our Future Health Summit

in Chicago on Saturday, September 14th, the first-ever global forum of thought leaders concerned about Pan-African women's health
Community Investment Network's

Beyond the Mountaintop conference

in October 2013
Monthly #TuesdayTweetups @ Two on such topics as Black Women and Girls, Diaspora Giving and more
National Philanthropy Day celebrations in mid-November
Family, community and faith-based traditions during the November and December "giving season"
MLK Day of Service on January 20, 2014
More celebration of our legacy and achievements during Black History Month
And in case you missed it, be sure to check out articles, blog posts and more on Black Philanthropy Month 2013 that made headlines in the past week:
BMAFunders.org
has compiled a summary of our successful Black Men & Boys "TweetUp" held on August 20th.
See the recap
from the Twitter chat that brought together local grassroots advocates, mentors and community leaders with leaders of nationally and globally focused philanthropic institutions. And if you're interested in hosting your own "TweetUp" on a topic of interest, we provide 8 best practices to help you get started in the article, "
Twitter For Funders: An Effective Tool for Dialogue and Engagement
" for the GrantCraft blog of the Foundation Center.
The Charlotte Post features
John Martin
, CEO and founder of Young Black Male Leadership Alliance in the article "
Helping Young Boys Find Success
," in celebration of Black Philanthropy Month.
Dr. Jackie Copeland-Carson
, executive director of African Women's Development Fund USA, the founder of Black Philanthropy Month, pens an op-ed for the Huffington Post, "
Black Philanthropy Month 2013 and Beyond: Support Mother Africa, Revive the Dream
."
Tracey Webb
, founder of BlackGivesBack.com highlights the son of civil rights leader Andrew Young in the article, "
Andrew Young III Continues Father's Philanthropic, Civil Rights Legacy as CEO of GiveLocally.net
" for theGrio.com.
Akira J. Barclay
, community philanthropy professional and contributor for BlackGivesBack.com, shares ways that advocacy can support issues of importance to Black communities in '
Of Dreams and Mountaintops': Celebrating Black Philanthropy Month
for BolderAdvocacy.org.
Valaida Fullwood
, author of the award-winning book Giving Back is interviewed for Mosaic Magazine, "
Give 'Til It Helps
."
Charlotte Viewpoint
highlights Eric Law
, executive director of Hands on Charlotte and member of the New Generation of African American Philanthropists giving circle, in celebration of Black Philanthropy Month.
For a complete list of articles, interviews and other BPM 2013 features, visit
http://blackphilanthropymonth.com/media/
.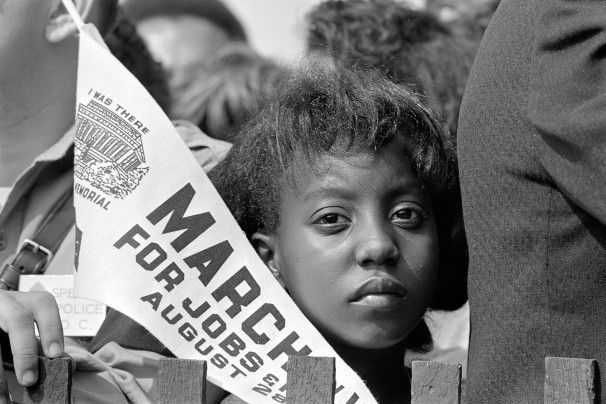 Giving augustly, year-round