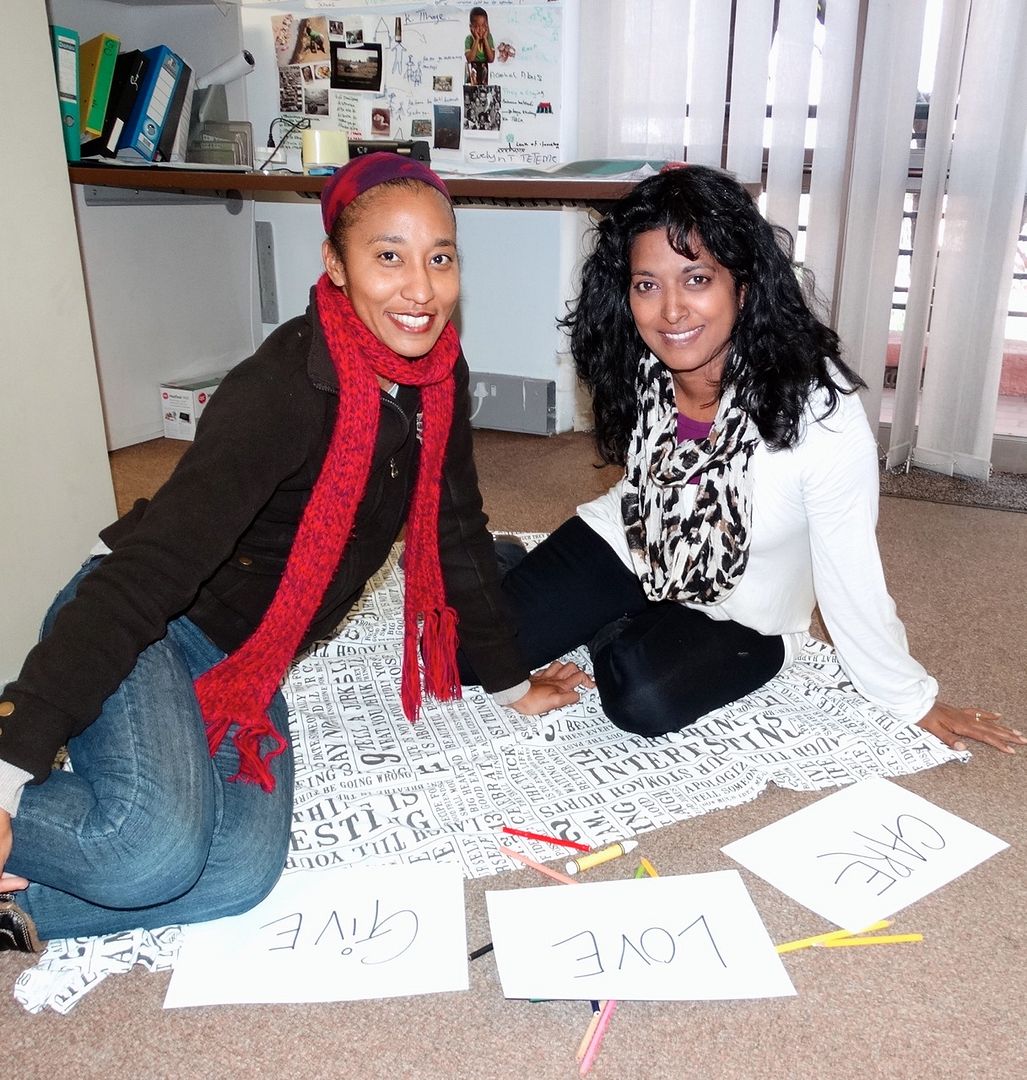 Last in a series of weekly giving circle profiles for Black Philanthropy Month 2013
By Shaun Samuels, Managing Director , Technical Support & Dialogue Platform
"It takes a village to raise a child" is a well-known African proverb and perhaps one of the best illustrations of the sense of community that pervades African life. In Southern Africa, the kraal (traditional dwellings placed side by side in a circular pattern) strongly suggest that social networks are part of the fabric of family and community life. It is not surprising then that giving and savings circles in South Africa continue to be an instrumental part of the social make-up of communities, particularly those characterized as low-income.
Although the majority of South Africa's population come from modest or low-income backgrounds, giving of resources, materials and time is considered normal and in many cases, obligatory. While the term "philanthropy" is not widely used, the practice of giving, steeped in the notion of "Ubuntu" (meaning humanity to others), is indeed a reality. In recent years the spending power of the new black-middle class in South Africa has surpassed that of the white, ushering in concrete opportunities to grow the culture of giving even further. With the legacy of colonization and apartheid, being active in creating a new society and ensuring giving is part of the DNA of democracy remains critical for the Black population.
The Technical Support and Dialogue Platform (TSDP) has, for the last four years, been involved in growing philanthropy in the country. What began as a service to provide technical support to non-profits working in the area of philanthropy has now morphed into a fully-fledged program that encourages individual and collective giving. TSDP realized that in order for it to truly advocate for increased giving, it needed to "walk its talk." It became important for members of the organization to dip into its own pockets, pool together resources and support community initiatives that promise positive social change.
The TSDP Givers Circle is in its infancy, but holds exciting potential according to one of its members, Daryl Coutries. "The Circle has a massive potential to grow and the growth should be measured by the amount of lives it has touched and changed," Daryl says. "The aim is not to change the world but rather to change the perception that nobody cares. Making a difference in one child or a person's life is better than doing nothing at all."
For Judy Maharaj, the convenor of the TSDP Givers Circle, this is a personal journey that began in the tight-knit community she grew up in. "I was not taught how to give but rather told 'you must love by caring.' And caring meant you cannot look at a hungry person and do nothing," Judy recalls. "You just care and love and then the giving comes."
Judy reflects on the process of getting a group of like-minded individuals together. "Everywhere I look people I know are giving in various ways in their lives. For some members of the group, this is their first, formal involvement in giving and it's very exciting. They have always wanted to give back and help the communities around us but didn't know how. In this way, they have greatly appreciated TSDP convening this Givers Circle."
While the notion of giving wasn't hard to sell, Judy realized it was important to select people who could give systematically and be loyal to the process over a period of time. The TSDP Givers Circle now has 13 members, 7 women and 6 men. The group is also diverse in its racial and ethnic composition. In addition to financial donations, the group pledges to donate their time to the selected projects.
"We have only just begun to identify projects in our communities," Judy says. "Right now it's likely that in the coming months we will support the enhancement of a primary school's library, a school uniform drive at the end of the year, and/or support children born and growing up in prisons. By the end of November we would have raised 26,000 ZAR ($2,600 USD) and is set to grow."
For more information, visit
www.tsdp.co.za
.
In photo:
Member Lisa-Anne Julien and convenor Judy Maharaj of the TSDP Givers Circle
Submitted by Akira Barclay, Contributor