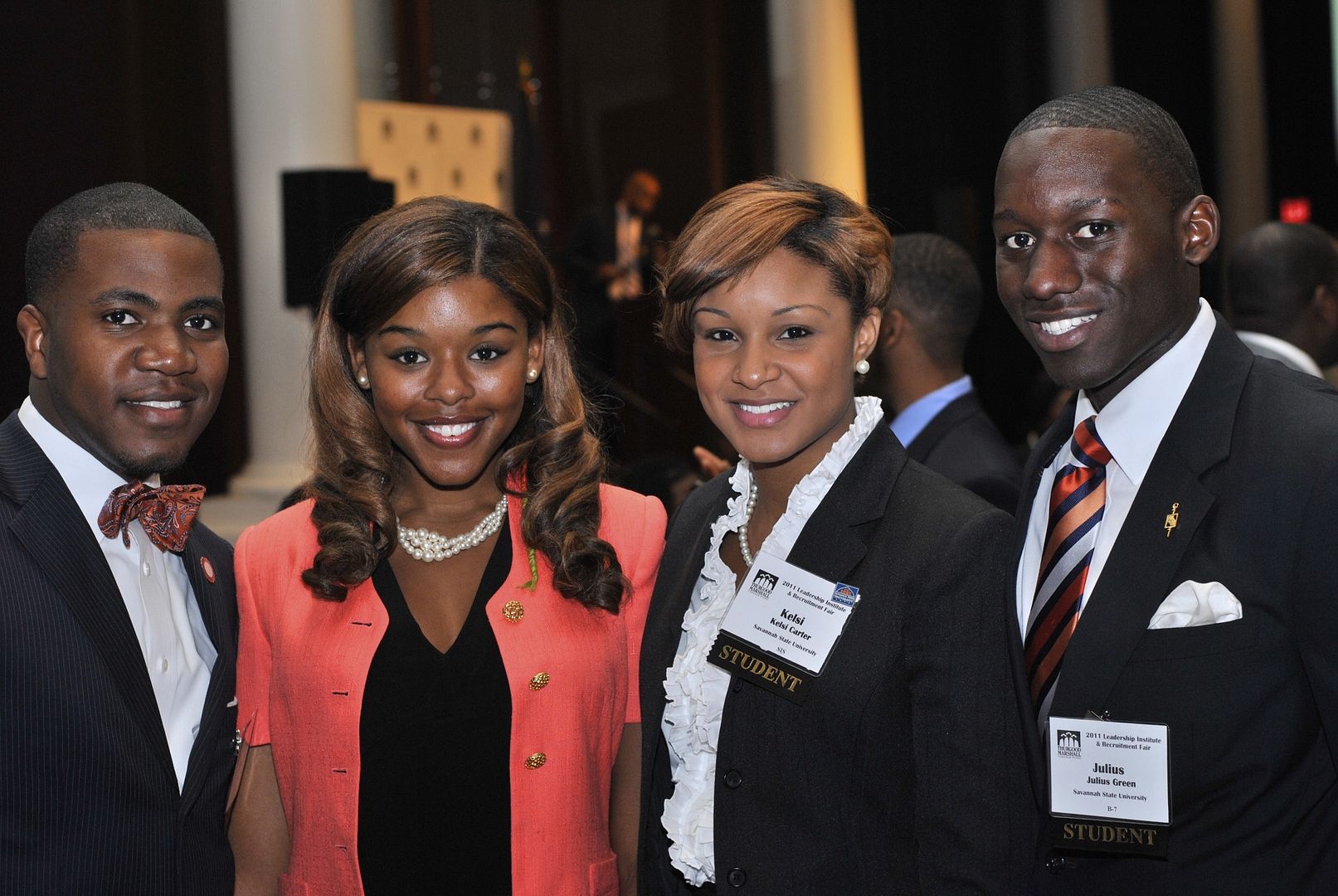 Merger with Opportunity Funding Corporation is first step in new growth strategy
WASHINGTON, DC – The Thurgood Marshall College Fund (TMCF) has announced a new merger with Opportunity Funding Corporation (OFC), which will allow the organization to lead the HBCU community in innovation and entrepreneurship by developing the next generation of African-American entrepreneurs for the 21st century.
For the past 26 years, TMCF has focused its efforts on preparing leaders of tomorrow by placing recent graduates of the country's HBCUs in good jobs with some of the world's largest and most well-known employers. By combining resources with OFC, students at TMCF's member-schools will now have access to opportunities that they will not get from other organizations.
"Entrepreneurs are key to the American enterprise and TMCF will now ensure the HBCU community does its part to guarantee that there is a talented and diverse pipeline of future entrepreneurs," said Johnny C. Taylor, Jr., TMCF President and CEO. "The announcement of the TMCF-OFC merger is a very special moment for TMCF because it represents a natural evolution of our business model from that of a purely scholarship granting organization to a business-creating and job-producing one."
The Opportunity Funding Corporation is a first-of-its-kind entrepreneurial concept aimed at creating successful black-owned businesses to spur economic development in black communities across the country. Since its inception, OFC has played a significant role in incubating companies by serving as the financing vehicle for hundreds of minority entrepreneurs, like BET Founder Bob Johnson and Radio One Founder Cathy Hughes, who have successfully launched nationwide minority business enterprises.
"For over four decades, OFC has had a significant impact in helping to close the African-American entrepreneurship gap," said OFC Chairman William E. Cox. "Since 2000, OFC worked closely with HBCUs to include entrepreneurship in their business administration curriculum, so this merger with TMCF is a perfect match to reaching more students and preparing them to become entrepreneurs."
"The Thurgood Marshall College Fund knows the HBCU community, and like many other organizations in the higher education space, TMCF is facing 21st century demands far different than what we've seen in the past," said Lt. General Arthur Gregg, Chairman Emeritus of the OFC Board of Directors. "Merging OFC and TMCF will allow the work we started over 40 years ago to continue and expand beyond our wildest dreams."
The Thurgood Marshall College Fund (TMCF) is named for the U.S. Supreme Court's first African-American Justice. Established in 1987, TMCF supports and represents nearly 300,000 students attending its 47 member-schools that include public HBCUs, medical schools and law schools. For more information, visit
www.ThurgoodMarshallCollegeFund.org
.
Photo courtesy of TMCF