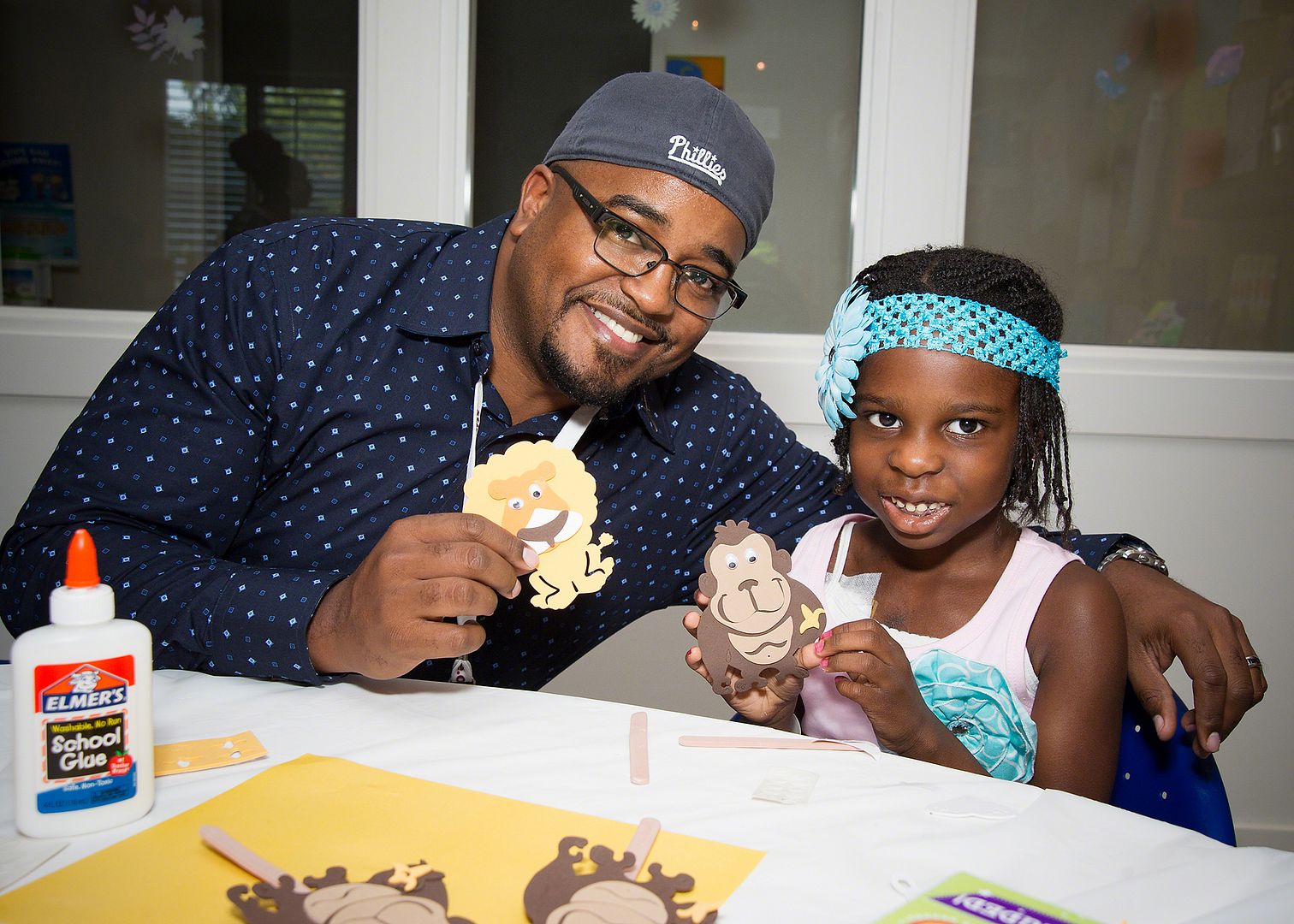 Gospel artist Jason Nelson participates in a patient activity at St. Jude Target House during the St. Jude Celebration of Hope Weekend in Memphis, TN
In the early 1950s entertainer Danny Thomas had a vision to open a research hospital where children would receive treatment for deadly childhood diseases regardless of a family's race, religion or financial status. He believed that "no child should die in the dawn of life." Thomas enlisted the help of his friend, noted African American architect and Omega Psi Phi member Paul Williams, who created the original design of what is widely known today as the St. Jude Children's Research Hospital® in Memphis, Tennessee. St. Jude is ranked as one of the best pediatric cancer hospitals in the country and is internationally recognized for its pioneering research and treatment of children with cancer, sickle cell disease and other catastrophic illnesses. And no family ever receives a bill.
It's important to note that St. Jude opened in 1962 when some Memphis-area hotels refused to provide rooms for African American families receiving treatment. Keeping true to Danny Thomas's vision of serving
all
children and families, St. Jude issued an ultimatum and required hotels to allow African American patients and their families to stay. St. Jude became the first fully integrated children's hospital in the South.
Danny Thomas (center) with Paul Williams (left), noted African American architect.
Photo courtesy St. Jude/ Memphis Magazine
These black history facts and the groundbreaking work of St. Jude were highlighted during the
St. Jude Celebration of Hope Weekend
held October 10-12th in Memphis, an annual meeting supporting Radio Cares for St. Jude Kids,® which recognizes some of the top African American St. Jude supporters including radio industry representatives, inspirational music artists, celebrities and corporate partners. For the first time, media attended this year's gathering and BlackGivesBack.com was honored to be invited as part of the inaugural media group to see first-hand the impact of fundraising efforts from the African American community.
The weekend included tours of St. Jude hospital, its infectious disease lab and the St. Jude Target House where families receive treatment, along with inspiring panels of patient testimonies and keynotes by researchers, staff, volunteers and doctors. African American patients and their families shared moving stories of their diagnosis and treatment, enthusiastically championing the work of St. Jude. About 40% of children seen annually at St. Jude are African American. Despite a major gap in overall cancer survival between white and African American patients, a St. Jude study found no significant difference in survival rates between African-American and white children treated at St. Jude for virtually all cancers during a period of 15 years ending in 2007.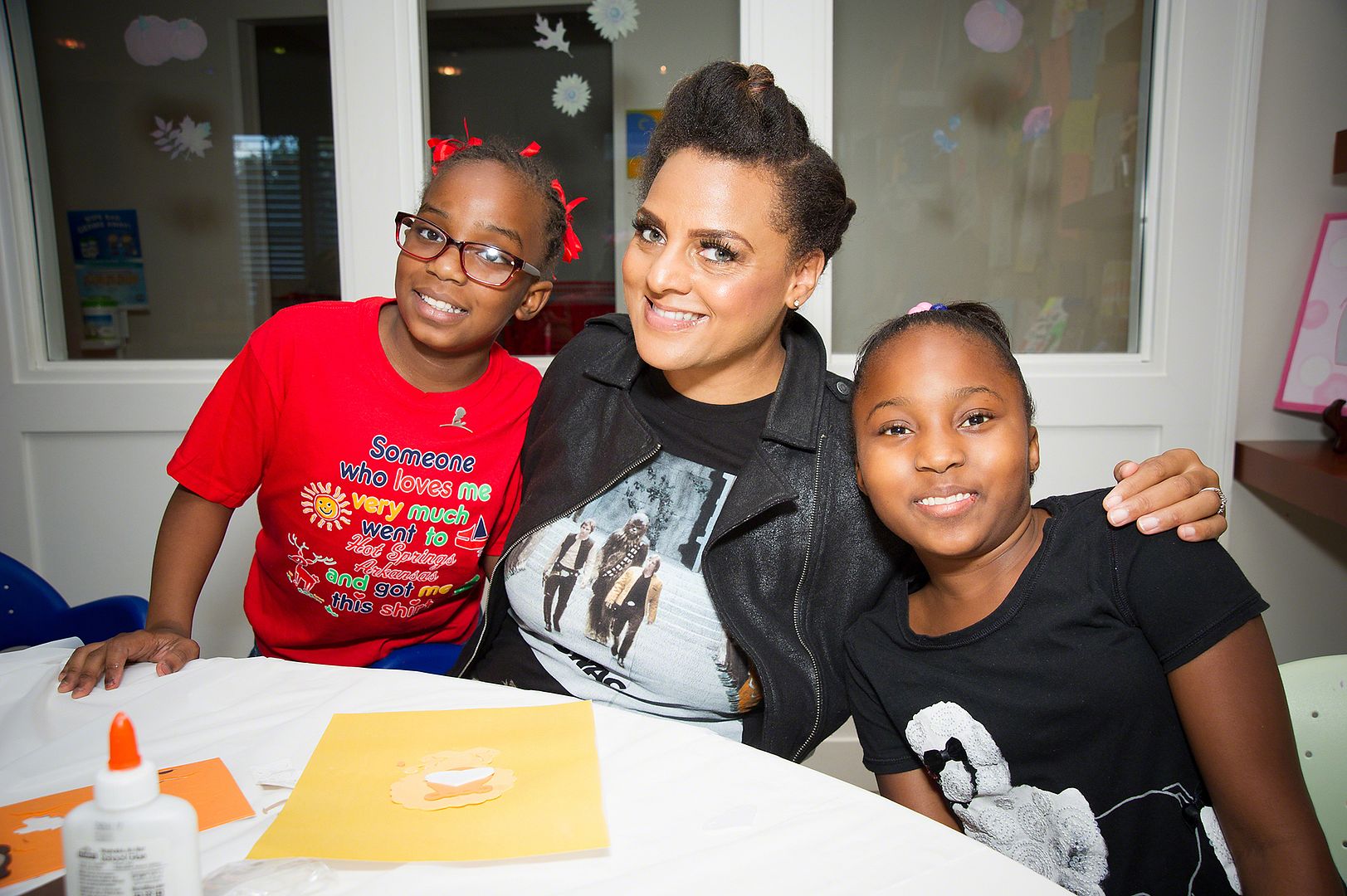 Singer Marsha Ambrosius at the St. Jude Target House
The weekend concluded with a Celebration of Hope dinner on Saturday, October 12th that honored individuals, corporate partners, sororities and fraternities, and faith based institutions participating in the
St. Jude Sunday of Hope
program for their support of St. Jude. Television and radio personality Roland Martin provided a lively tone as emcee with entertainment provided by gospel artists Sheri Jones-Moffett and Jason Nelson, and Grammy-award nominated singer Marsha Ambrosius who performed a medley of hits and her new single, "Without You."
Sheri Jones-Moffitt
St. Jude relies on the generous donations of individuals to ensure that no family ever receives a bill. The cost to run the hospital is 1.9 million
a day
, of which 75% comes from individual donors. To learn more about St. Jude Children's Research Hospital® and ways you can help, visit the
website
and to sign up for the St. Jude Gives Thanks Walk happening on Saturday, November 23, 2013 in cities across the country, visit
here
.
Photos courtesy of St. Jude