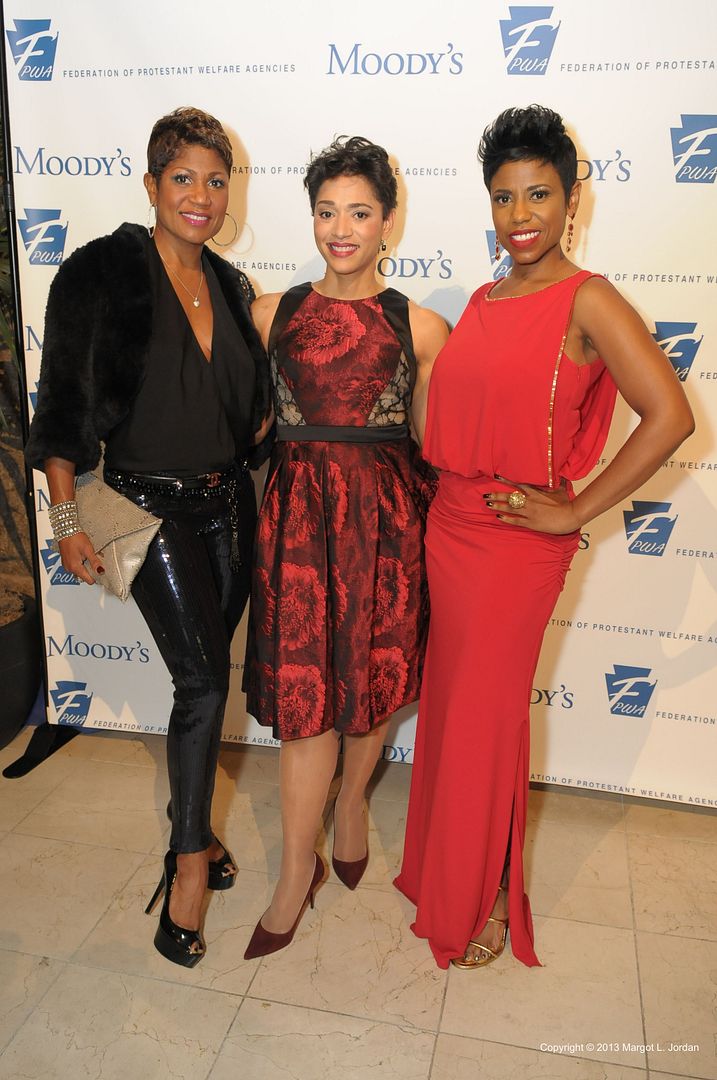 Jocelyn Taylor; Jennifer Jones Austin, president and CEO, FPWA;
and Jacque Reid

Federation of Protestant Welfare Agencies honors Dennis M. Walcott, Chancellor of the New York City Department of Education
NEW YORK, NY – Over 200 distinguished leaders and professionals from the non-profit, philanthropic, civic and business sectors attended the Federation of Protestant Welfare Agencies' Evening of Impact Gala to raise funds for NYC's most vulnerable. Held the evening of Monday, October 21st at Guastavino's on East 59th Street, the gala supported the programs of FPWA, which is one of the city's premier social service support organizations.
The gala began at 6pm with a cocktail reception and benefit auction followed by dinner and awards at 7:15pm kicked off by Jacque Reid, co-host of WNBC's New York Live, who served as mistress of ceremonies. Honorees included The Moody's Foundation, Impact Award for Corporate Volunteerism; Dennis M. Walcott, Chancellor of the New York City Department of Education, Impact Award for Leadership; St. James' Church, Impact Award for Faith Based Service; Carole French, Impact Award for Philanthropy; and The New York Times Company Foundation, Special Honoree.
A special highlight of the evening was a live appeal requesting donations for
FPWA's 2013 Toy Drive
resulting in $13,000 towards sponsorship. The toy drive will benefit children whose parents are under-employed or unemployed, homeless, incarcerated, or facing other economic and emotional difficulties.
About FPWA
The Federation of Protestant Welfare Agencies (FPWA) has been a prominent force in New York City's social service system for 90 years, meeting the needs of New Yorkers and supporting the agencies that deliver human services. Founded in 1922 to coordinate the efforts of New York's Protestant child care agencies, today FPWA is one of the city's premier social service support organizations.
www.fpwa.or

g
Photo credit: Margot Jordan