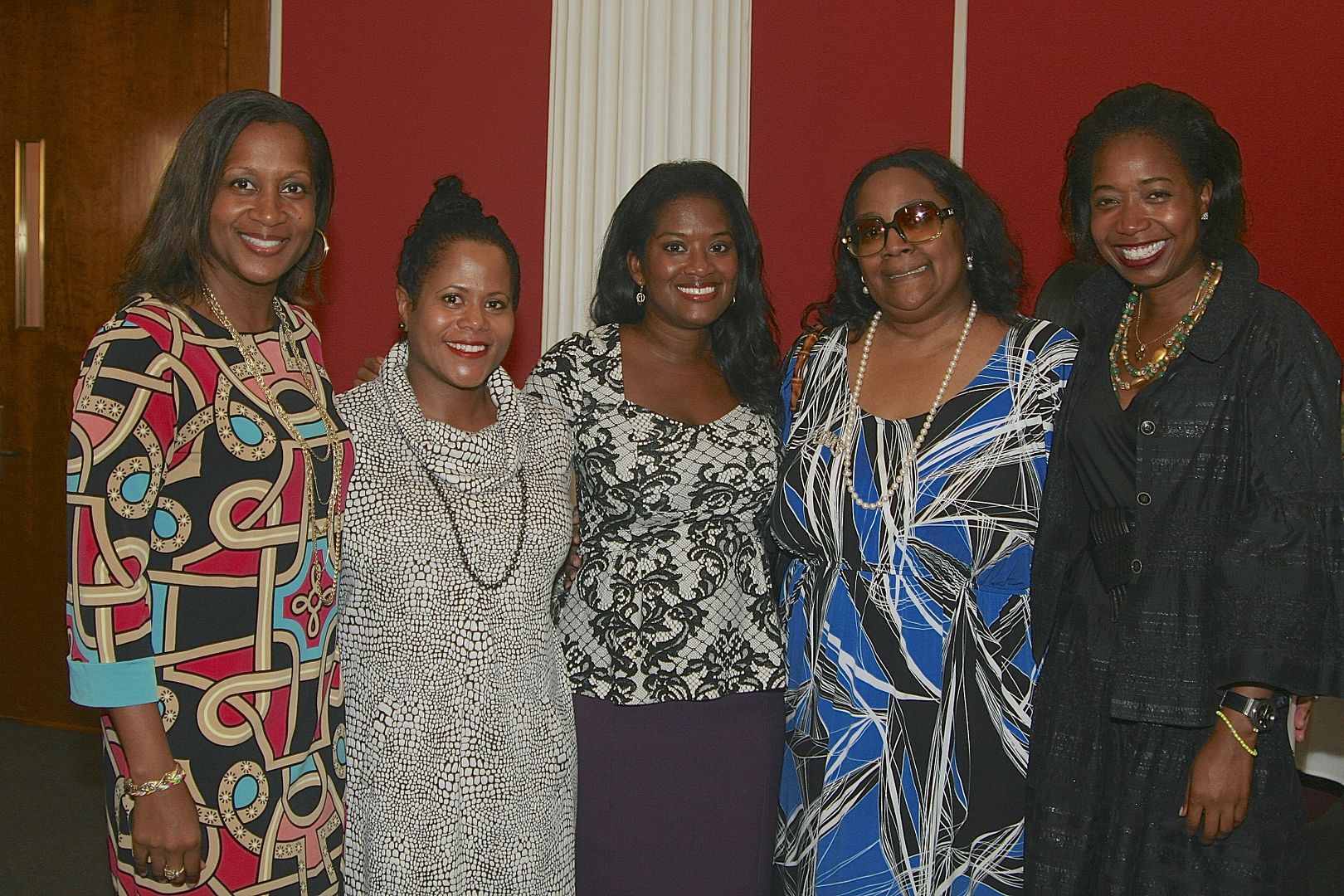 Links Michelle Donaldson, Charlita Caldwell, Shaunna Jones, Helen Shelton and Aisha Christian
By Akira Barclay, NY Contributor
In keeping with its 65-year commitment to enriching, sustaining and ensuring the culture and economic survival of African Americans and persons of African descent, Greater New York Chapter, The Links Incorporated (GNY) hosted a special reception and preview of the exhibition,
Rising Up: Hale Woodruff's Murals at Talladega College
, on Monday, October 7th. The reception, attended by nearly 150 guests, was held at New York University's (NYU) Silver Center followed by a preview of the exhibition at 80 WSE Gallery at NYU Steinhardt. The event was co-hosted by NYU-Poly School of Engineering.
Rising Up: Hale Woodruff's Murals at Talladega College
is organized by Atlanta's High Museum of Art in collaboration with Talladega College, Talladega, Alabama.
"Greater New York Chapter, The Links Incorporated is proud to have hosted this landmark event in partnership with New York University as our chapter embarks on 65 years of service to the community," says Gerri Warren-Merrick, President of the Greater New York Chapter of The Links, Incorporated. "Hale Woodruff's interpretation of the Black experience in America is truly profound. We commend NYU and the Faculty Resource Network for bringing this important body of work to New York."
Anita Farrington, NYU-Poly School of Engineering, adds, "NYU and NYU-Poly are especially delighted to collaborate on this important event with the Links organization. This event exemplifies our commitment to diversity and supporting our tradition of renaissance thinking - that is the intersection of fine arts and sciences."
The six, large-scale paintings comprising the exhibition have never before been seen in New York, offering viewers an unprecedented opportunity to bear witness to the artistic legacy of artist Hale Woodruff, known for his spectacular murals, prints and paintings that delve into seminal aspects of African American history. The works trace the history of African Americans from the Middle Passage, highlighting the 1839 uprising aboard the Amistad slave ship, abolitionism and the Underground Railroad, and the founding of Talladega College by former slaves in Alabama shortly after the Civil War.
The event was organized by the Arts Facet of Greater New York Chapter, The Links Incorporated. "Our approach has been to develop strategic partnerships with New York City's cultural institutions so that we can continue to provide exposure, education, and opportunities for our constituents. This exhibition and education tour of "Rising Up" was another opportunity for the GNY Arts facet to advance our mission," adds Gerri Warren-Merrick.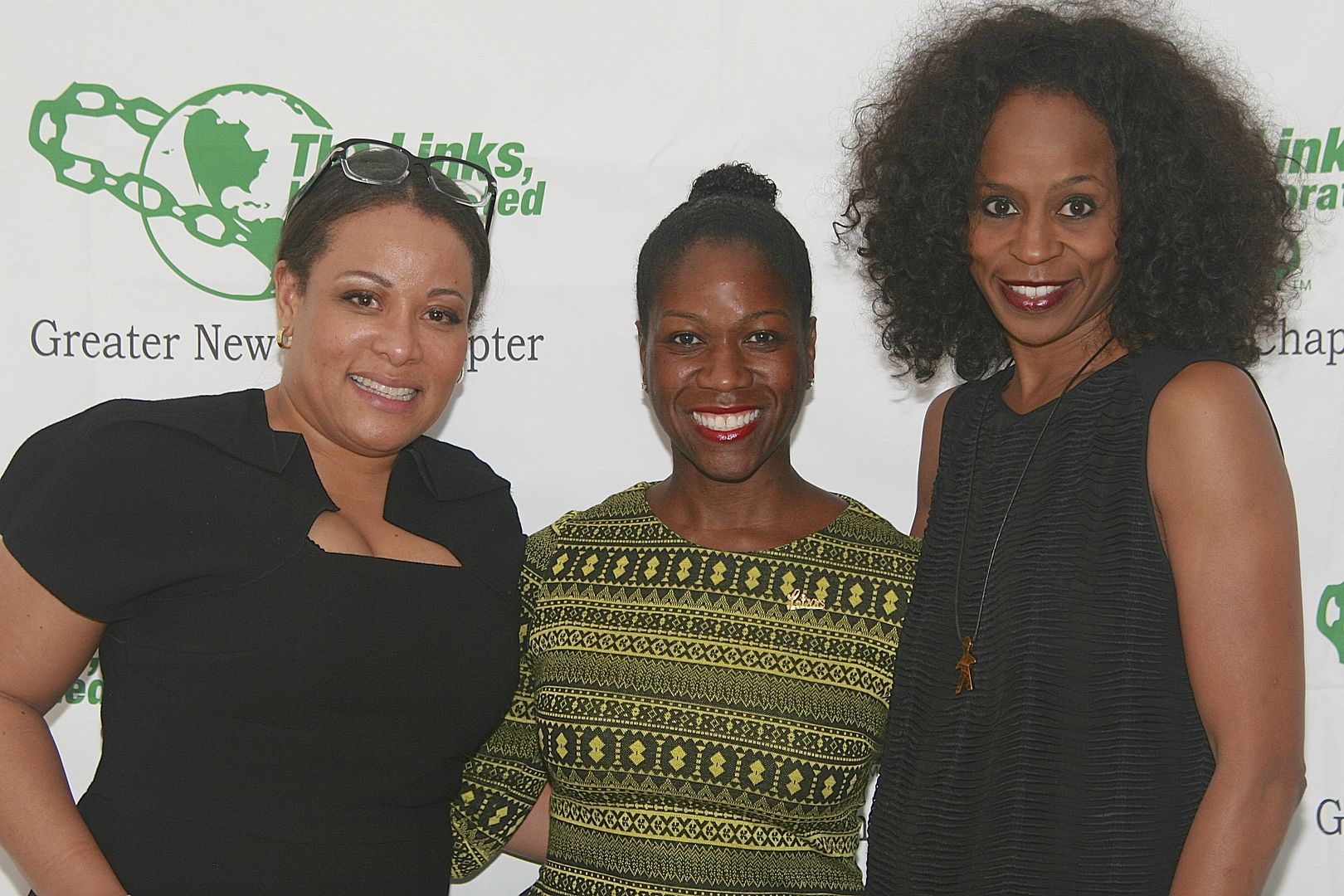 Links Mignon Espy-Edwards and Lybra Clemons with Stacie Henderson, Westfield World Trade Center
Event highlights included opening remarks by Dean Anita Farrington, an overview on the Links, Incorporated and its history of social service by Greater New York Chapter President Gerri Warren-Merrick and a special presentation on the exhibition by Faculty Resource Network Art Consultant, Deborah Vanderburg Spencer.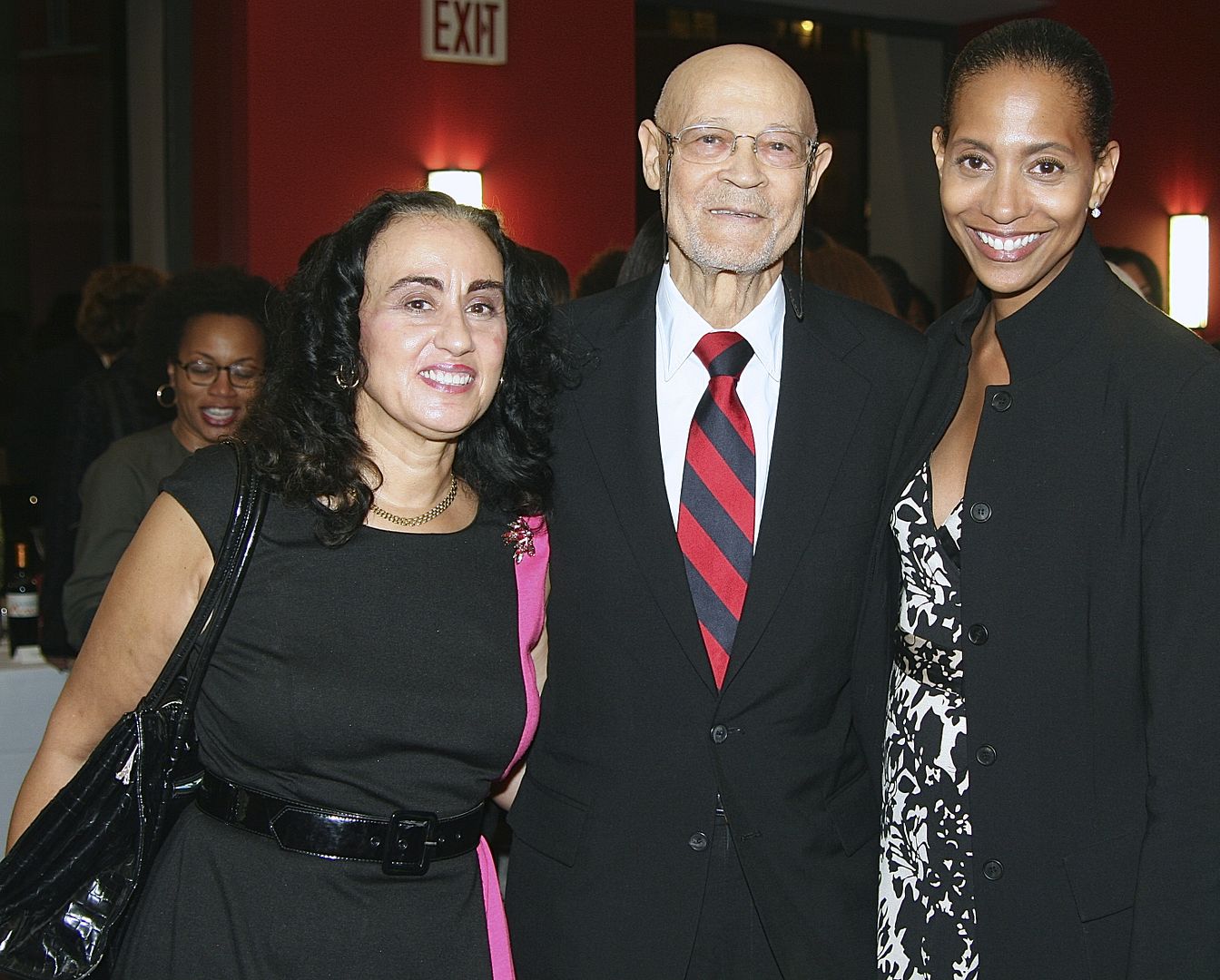 Links Michelle Stent and Anna Ponder with Dr. Henry Ponder, former President of Talladega College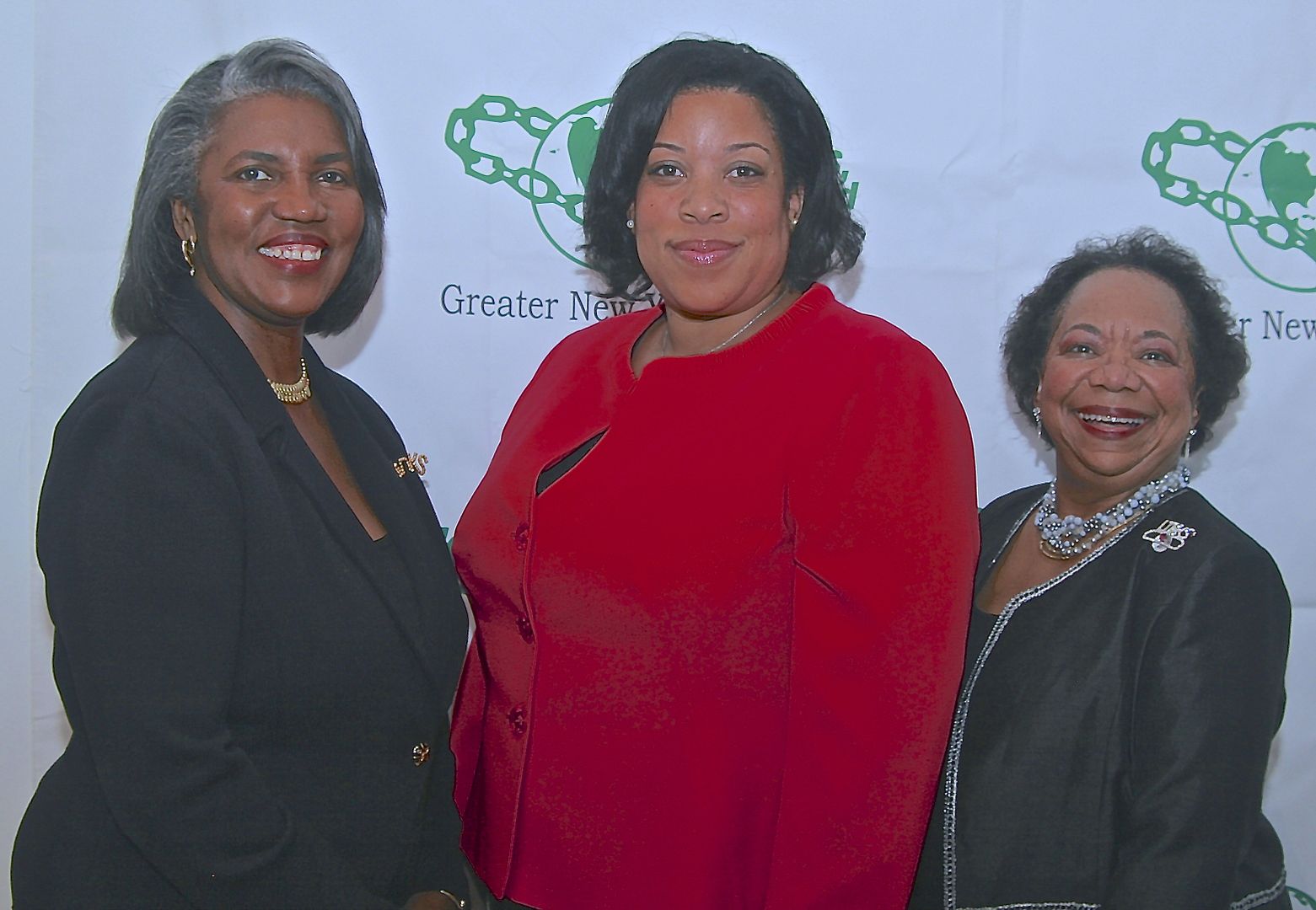 GNY President Gerri Warren-Merrick with Erika Brantley, Municipal Credit Union and Rhonda Joy McLean, GNY Vice President
Established in 1946, The Links, Incorporated, is one of the nation's oldest and largest volunteer service organizations of women. Greater New York Chapter, founded in 1949, was the first chapter in New York and comprises members from all five boroughs in New York City and from Long Island. Under the leadership of President Gerri Warren-Merrick, the Greater New York Chapter is committed to fostering community outreach in the New York metropolitan area through quality programs with a long-term impact on the well-being and enrichment of African-Americans. For more information, visit
http://www.greaternewyorklinksinc.org
.
Photo credit: Anthony Lee