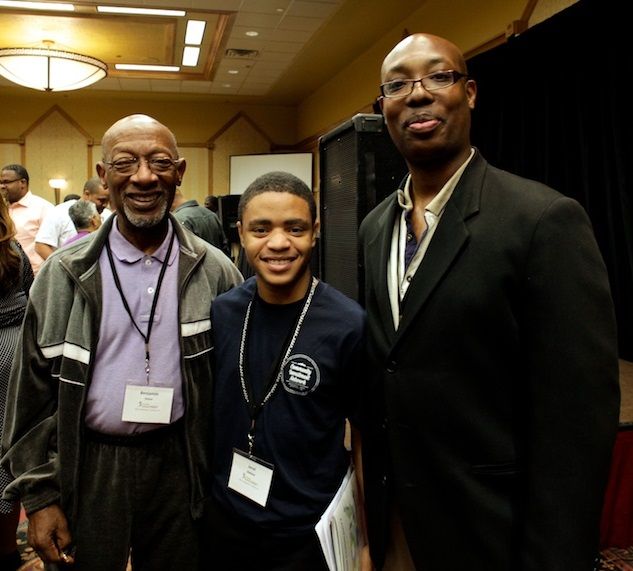 Jerel Ballard (center), a philanthropist from Milwaukee, WI is pictured with Benjamin Dixon and Kenny Ashe
at the Community Investment Network Conference, held Oct 3-6, 2013 in Denver, CO.
"Beyond the Mountaintop" was the theme of the
Community Investment Network's
(CIN) annual conference held in Denver, Colorado last month commemorating the 50th Anniversary of the March on Washington, bringing together giving circles from communities of color across the country to network, learn and share. CIN works to inspire, connect and strengthen African Americans and communities of color to leverage their collective resources to create the change THEY wish to see.
Our friends at
Bolder Giving
, an initiative that aims to inspire and support people to give at their full lifetime potential, attended the conference seeking examples of inspiring, bold givers and met Jerel Ballard (pictured center), a freshman broadcast journalism student at Columbia College in Chicago. Patricia Eng writes for Bolder Giving's Outrageous Generosity blog:
"Jerel Ballard, a freshman at Columbia College in Chicago, modestly considers himself "an average kid," but when you meet him, you know that he is anything but ordinary. He was first introduced to organized philanthropy in the 8th grade and from that point on, Jerel became a catalyst for change. As President of the Youth Advisory Council, which gives grants to youth led organizations, he helped to transition the program from the Greater Milwaukee Foundation to an independently run non-profit called

Lead2Change

. Jerel rolled up his sleeves and helped draft by-laws, a business plan, a website—everything from soup to nuts. And the new organization thrived, adding new grant programs – Girls Leading Change and DreamBig!

Jerel talked about philanthropy as a lifestyle rather than an extracurricular activity. When he met with grantees, he saw firsthand the impact of philanthropy, and was sold on giving as a way to make change in the community and in the world. With such an early start in philanthropy, Jerel has been giving boldly of his time, talent, as well as treasure. Using his own modest financial resources ($25-50 per project) alongside his time and talent, he has wholeheartedly engaged in many efforts, including helping build two houses with Habitat for Humanity and helping to organize a petition around gun violence and a press conference with the Mayor of Milwaukee."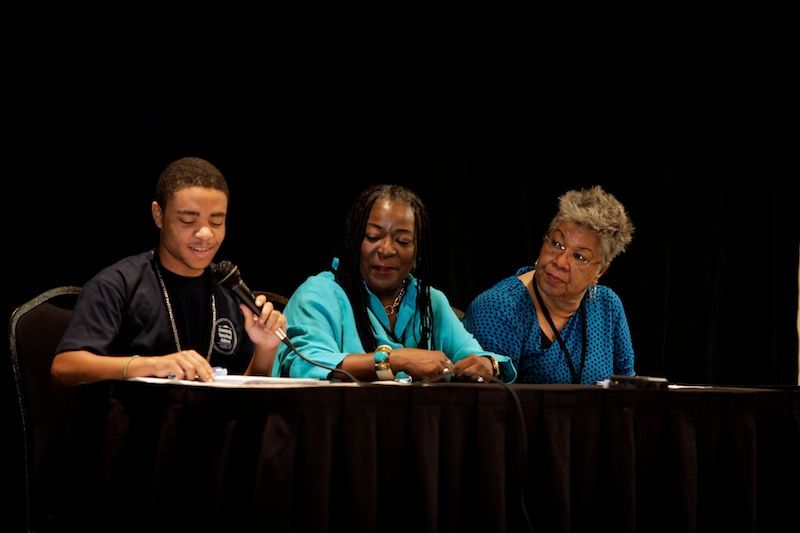 Jerel speaks on a closing panel at the CIN conference with fellow giving circle members from
the Sankofa Fund in Southwestern Pennsylvania and Circle of Joy in Atlanta.
Read the full article on
Bolder Giving's blog
, and connect with Jerel on Twitter at @JerelBallard.
Photo credit: Sino Chum