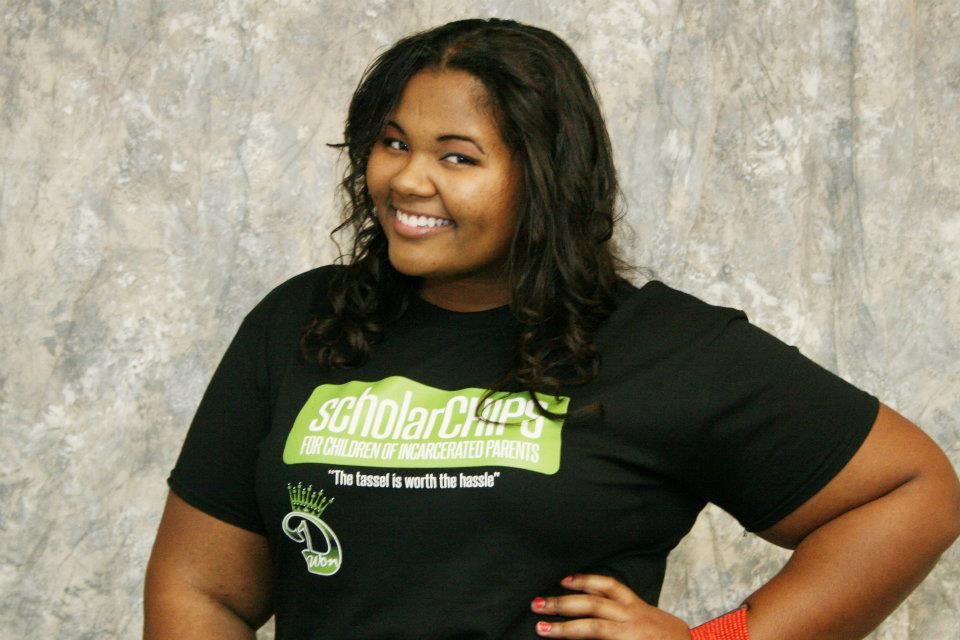 The legacy of Jack Kent Cooke, prominent millionaire businessman, sports team owner and philanthropist is well known in the Washington, DC region. Despite his many accomplishments, Cooke regretted that his personal circumstances did not afford him the opportunity to attend college. At the time of his death in 1997, he left the bulk of his estate to support and advance the education of high potential low-income students. The Jack Kent Cooke Foundation was established in 2000 and to date has awarded over 2,000 scholarships totaling 120 million and 76 million in grants to organizations that support its mission. Our latest Insider is not only a Jack Kent Cooke Foundation scholarship recipient, but a youth philanthropist who is using her life challenges to help others.
Growing up in Washington, DC,
Yasmine Arrington
was among the 2.7 million children in this country with an incarcerated parent. Her father was in and out of prison, but this did not deter her drive and ambition to be successful in life. She shared about her circumstance, "It's a reality – it's not a nice reality, but that's okay. That doesn't have to determine your future." While a junior in high school, Yasmine founded
ScholarCHIPS
, a non-profit that provides college scholarships to graduating high school seniors with a parent in prison. To date ScholarCHIPS has awarded $19,000 in scholarship money and book awards.
Yasmine has been a Jack Kent Cooke Scholar since the 8th grade and recently was awarded the foundation's
2013 Matthew J. Quinn Prize
, which honors scholars for outstanding achievement in community service. In addition, she has been featured in national media and recognized as an AXA National Achiever, an Abramson Foundation Scholar, a 2012 BET Black Girls Rock M.A.D. (Making A Difference) Girl and a Linowes Leadership "Unsung Heroes Award" youth recipient.
Currently a junior at Elon University in North Carolina, Yasmine is double majoring in strategic communications and history, and is conducting research to explore the effects of incarceration on educational opportunities and successes of children of incarcerated parents. She ultimately plans to produce a documentary based on her research.
Read on to learn about Yasmine's experience as a Jack Kent Cooke scholar, her advice for philanthropists of all ages and how you can help support ScholarCHIPS.
You were first awarded a Jack Kent Cooke scholarship in middle school. How did you hear about the foundation and what has your experience been like?
The Jack Kent Cooke Foundation (JKCF) is a phenomenal program, in which providing assistance and advising to talented youth with financial need in order for them to excel long term, is the primary focus. I was quite fortunate to have gained admission into the program since the 8th grade. I originally heard about the program through my Pre-Algebra teacher, who wrote me a shining letter of recommendation. Ever since, JKCF has been amazingly helpful and resourceful to me as I strive to achieve at every stage of my educational goals. JKCF provides us with individual mentors, Individual Learning Plans (ILPs), online seminars, workshops and summer conferences, that all touch on key tools such as writing tips, financial aid planning, and productive study skills to help us be as well prepared as we possibly can. It gives me hope and drive to know that this is not a one-time scholarship, but that I have an entire Foundation staff in my corner that will follow me through until the end, degree after degree!
I also recently won the Jack Kent Cooke Foundation's 2013 Quinn Prize, which recognized my philanthropic work through my non-profit ScholarCHIPS. To me, this award meant that the foundation does care about the work I am doing in the community and wants to support it. Not only does JKCF want to support us academically and financially, but also in our individual endeavors, especially those that benefit others in need.
You founded ScholarCHIPS while in high school. What advice do you have for youth who desire to give back?
If you desire to give back, no matter if you are young, old or in between, first, find a cause that you are passionate about. As it has been put to me, if you are going to dedicate a large amount of your time to a cause, do it for one in which you wouldn't mind doing as a full-time job or something you will never get bored with. This is key! You need passion to keep the flame ignited, and then positive change will come naturally. 2) Do your research. And that is just good advice for life, not just for giving back. Know what other organizations are out there that are already doing what you would like to do or are doing something similar. This way you can build off of their idea, or even start a partnership! Know who your demographic is, what resources they need, how you will deliver services to them, and how you can best do this—through what channels? 3) Have a plan in mind and a backup plan. 4) Organize a group of people you trust, who believe in your vision and will work alongside you to propel the vision forward. You won't be able to do everything alone! 5) And most importantly, have fun! When you have fun, others will see this and want to take part!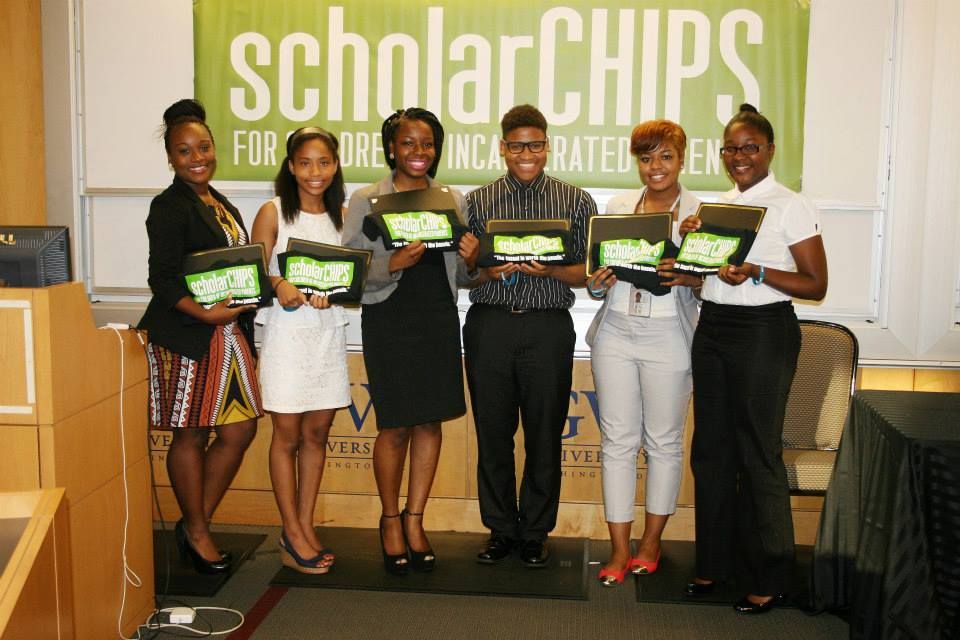 ScholarCHIPS recipients
Share a success story from a ScholarCHIPS recipient.
Raynna Nykwanyuo is one of our first scholars from 2012. She is from Columbia, Maryland, but her parents were born and raised in Cameroon, West Africa. Her mother was put on trial and incarcerated while she was in high school. While this was very difficult for Raynna to cope with, she still managed to keep up her grades because she knew the importance her education would serve for her later. She is now a sophomore at Old Dominion University with a 3.5 GPA majoring in Public Health Administration with a minor in Dance. Raynna is a Resident Assistant on campus and is a work-study student in the Health Promotions Office, where she serves as a Peer Health Educator. Currently, she is hard at work, collaborating with a college team of friends organizing a ScholarCHIPS benefit concert of her own!
How can readers support ScholarCHIPS?
ScholarCHIPS hosts lots of fun and exciting fundraisers year round and one of the ways you can support is by coming to one of our events. We have an annual half marathon, an annual auction, fundraisers, benefit concerts, etc. Sign up for our email list or check our website regularly for updates on current events, the scholarship application and new scholars. You can also donate towards our programming and scholarships by clicking on the Donate button, which will direct you to our PayPal. We also love collaborations—if you have fundraiser or event collaboration ideas, a media feature offer, sponsorship offer, or a campaign in mind, we would love to connect. Email us at
scholarchipsfund@gmail.com
or direct message us on Facebook. Also, like us on Facebook at
www.facebook.com/ScholarCHIPS
and follow us on Twitter @ScholarCHIPS! We look forward to hearing from you!
About the Jack Kent Cooke Foundation
The Jack Kent Cooke Foundation is a private, independent foundation established by Jack Kent Cooke to help exceptionally promising students reach their full potential through education. Launched in 2000, the Foundation focuses in particular on students with financial need. The Foundation's scholarship and direct service programs support the education of approximately 650 remarkable students each year, while its grantmaking allows thousands more to engage in challenging educational experiences.
Applications are now being accepted for its
Graduate Arts Award program
that supports promising up-and-coming artists from lower income backgrounds. Learn more at
www.jkcf.org
.
Photo credit:
Sidney and Company Photography