Introduction by Towalame Austin
Executive, Philanthropy
Roc Nation
Are you ready for the 7th Annual Top 10 Black Celebrity Philanthropist of 2013? This year like others, a group of industry leaders were summoned to serve as judges and to be contributors to the 7th Annual Top 10 Black Celebrity Philanthropists list. With the help and input of the loyal followers of Black Gives Back, we are happy to present our Top 10 Celebrity Philanthropists of 2013 in partnership with the
Admiral Center.
As a group we challenged ourselves to think outside the box and we also heard from their fans who highlighted some extraordinary stories of compassion and leadership. We targeted individuals that have been active and consistent with their charitable efforts and philanthropic activity in 2013. Our selection process focused on seven core principles:
Philanthropy: How much has the celebrity donated from his/her own funds or hosted an event to raise funds?
Awareness: Has the celebrity brought awareness to a cause?
Honors/Awards: Has the celebrity been honored recently for his/her philanthropic efforts?
Leverage: Has the celebrity leveraged company sponsorship or created a significant partnership to support his/her cause? Have they integrated their philanthropic work into their brand?
Communications: Is their foundation website up to date? Do they talk or advocate for their cause?
Social Media: Does the celebrity use their social media platforms to affect change?
Knowledge: Does the celebrity demonstrate a deep understanding of the issue on which their charitable efforts are focused? Do they understand policy, support effective programs, participate and encourage partnerships and collaboration in the field? Has the celebrity hired or consulted with a philanthropy expert to aid them in their giving?
Some of the names on this list may surprise you, but I encourage you to do your research and learn more about what these great philanthropists are doing. "With great power comes great responsibility," a catchphrase popularized by Spider-Man comics and movies sets the tone for our philanthropists. Although our top 10 do not have the web-slinging capabilities of a comic hero, their work in communities and impact around the globe makes them heroes in their own right.
These remarkable individuals have been able to embrace our world and determine how to use their power for a greater good to serve those around them. Our top 10 celebrity philanthropists are fighting to improve our educational systems, creating endowments that will sustain mission-related work, increasing financial knowledge, providing justice and equality, combating sickle cell anemia and advocating for cures and services for those affected by autism and Parkinson's disease.
As you read and learn more about our 2013 top 10 heroes, we challenge you to embrace your everyday hero. What can you do in your home and community to make a difference? How will you use your power to impact the world?
We are pleased to introduce our Top 10 Black Celebrity Philanthropists of 2013.*
Hip Hop Artist, Producer and Entrepreneur
First-Time Honoree
In 2012,
Forbes
magazine ranked the co-founder of Beats By Dr. Dre headphones among the world's 25 highest paid musicians, earning a staggering $110M in pretax earnings. So it was no surprise when he along with his business partner announced a joint $70 million gift to the University of Southern California to create the USC
Jimmy Iovine and Andrew Young Academy for Arts, Technology and the Business of Innovation
. The Academy has as its mission to "focus on invention and conceptual thinking, drawing on the talents and influences of leaders from across industries to empower the next generation of disruptive inventors and professional thought leaders across a multitude of global industries."
Although he received criticism for not supporting an HBCU, there's no doubt that Dr. Dre's $35 million gift is transformative. His donation ranks among the top to higher educational institutions by African Americans that include Bill Cosby and
Verna Dauterive
.
#JimmyIovine and @DrDre doing what they do: http://t.co/ms0w9uVB50
— Dr. Dre (@drdre) October 10, 2013
Academy® Award-Winning Actor and Director
Three-Time Top 10 List Honoree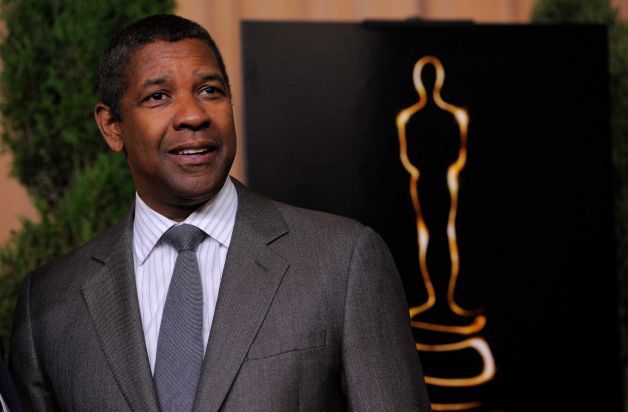 New
research
from Jumpstart and Indiana University Lilly Family School of Philanthropy found that nearly three quarters of household charitable giving goes to organizations with religious ties. Following this trend is actor, producer and director Denzel Washington, who donated $1 million to Save Africa's Children, a nonprofit organization that helps children and orphans affected by HIV/AIDS throughout Sub-Saharan Africa. The Los Angeles-based charity was founded by Bishop Charles E. Blake, pastor of West Angeles Church of God in Christ, one of the largest churches in the Western United States, with a membership of over 25,000 including the Washington family. Washington's generosity will allow Save Africa's Children to expand their research on AIDS and poverty.
Actress and Autism Advocate
Two-Time Top 10 List Honoree
Holly Robinson Peete and the HollyRod Foundation is honored at AEG Live!'s
Season of Giving this month in Los Angeles.
Inspired by her father who succumbed to Parkinson's disease and a son diagnosed with autism, Holly Robinson Peete along with her husband, former NFL quarterback Rodney Peete, founded the
HollyRod Foundation
in 1997 to provide compassionate care to those living with autism and Parkinson's disease, resulting in a better quality of life for individuals and their families.
In July, the foundation hosted its 15th annual Design Care fundraiser, an evening filled with fashion, music, philanthropy and gifts that brought out numerous celebrities. Holly shared, "HollyRod Foundation was inspired by the journeys of a father and a son. Parkinson's disease and autism have touched our family in a profound way. We understand what families impacted by one or both experience every day. Rodney and I are honored to shine a light or serve in any way we can. HollyRod has provided us with a way to achieve this."
Academy® Award and Grammy® Award-Winning Actor and Singer
First-Time Honoree
"Everybody my age and all of the entertainers, it's time for us to stand up now and renew this dream."
-- Jamie Foxx issuing a challenge to his celebrity peers to push the civil rights movement forward
during his speech
at the 50th Anniversary of the March on Washington.
Jamie Foxx's commitment with the Trayvon Martin Foundation and serving as a national spokesman for
Big Brothers Big Sisters
earned him an inaugural spot on our annual list. During many award show appearances this year Foxx was often seen wearing a Trayvon Martin t-shirt, displaying a silent and powerful display of support. In November, he hosted a
fundraiser for the foundation
at his home that drew many of his celebrity friends, including Harry Belafonte whom he credits with encouraging him to get involved in societal issues.
Two-Time NFL Pro Bowl and Two-Time Super Bowl Champion
First-Time Honoree
New York Giants star player Justin Tuck and his wife Lauran are the founders of
Tuck's R.U.S.H. for Literacy
, an organization that promotes literacy, opportunity, access to education and financial literacy for low-income youth in New York, New Jersey and Alabama. What started out as a simple book distribution has grown to include an essay contest and grant making.
In October, the couple joined the Children's Aid Society (CAS), the Citi Foundation and the 1:1 Fund to launch
The Children's Aid Society College Savers pilot program
that will help low-income New York City children and their families save and plan for college. Initial funding for the program was provided through a $100,000 grant from Tuck's R.U.S.H. for Literacy. Justin shared, "Many kids in the rural Alabama community where I grew up weren't so fortunate and never considered college a real possibility. The CAS College Savers program would have made a huge difference in their lives and it has the potential to make a real difference in the lives of low-income New York City children."
Actor
First-Time Honoree
BLOOM spokesperson Larenz Tate with youth participant Anthony Smith
Tate's support of black men and boys is what landed the "House of Lies" star on our list for the first time. Serving as an ambassador for the California Community Foundation's
Building a Lifetime of Options and Opportunities for Men (BLOOM)
, he hosted town halls and moderated panel discussions on topics such as incarceration rates, education and employment and used his social media platforms to further bring awareness. And his support of fellow celebrities' charitable efforts on the list such as Jamie Foxx and Ludacris make him a standout pick.
During the 1st yr, #BLOOM partners have helped 93% of Black Male youth avoid violating their probation. #Salute2uAll http://t.co/KiJoHsmeaF
— Larenz Tate (@LarenzTate) July 23, 2013
Grammy® Award-Winning Rapper, Actor, Entrepreneur
Three-Time Top 10 List Honoree
Ludacris (center) and "Team Luda" distributed food baskets to 250 families during the Thanksgiving season.
Making our list again for the third time is Chris "Ludacris" Bridges, founder of the Ludacris Foundation. Since its inception, the foundation has spearheaded college tours, provided book scholarships and has distributed food and supplies during the holiday season. This past Labor Day weekend the foundation hosted its 8th annual Luda Day weekend in Atlanta featuring community events and a celebrity basketball game.
Hip-Hop Veteran
First-Time Honoree
This hip-hop legend has made big strides in academia, startup investing and charitable crowd funding. In August, Nas was moved by a news story about a single father of eight in Washington, DC who became homeless after a fire. He created a
crowd funding campaign
on Crowdtilt (Nas is an investor of the site) that raised just under $65,000 from over 2,000 donors. He shared, "I know this is just one family out of millions, and we aren't solving a global problem. But I believe that a happy ending to a story like this can be the beginning of something bigger for our communities."
His impact in the hip-hop world was noticed by an anonymous donor, who personally requested Nas to be the face of a new fellowship at Harvard University, the
Nasir Jones Hip-Hop Fellowship
. Announced in October, this opportunity will fund scholars and artists who demonstrate exceptional productive scholarship and creative ability in the arts, in connection with hip-hop.
Grammy® Award-Winning Singer, Songwriter and Actor
Four-Time Top 10 List Honoree
Usher is no stranger to our top ten list, having made the cut four times for consistent work with his
Usher's New Look Foundation
. The organization certifies young people in four leadership pillars – talent, education, career and service – to ensure their success as leaders throughout the world. To date, the foundation cites that 100% of its youth graduate from their programs and 98% have gone onto higher education or job placement. Pretty impressive!
"Thank you #NewLook for helping me realize I have the power to achieve whatever I set my mind to." -Malia #5Looks http://t.co/MHTwLyTq8J
— Usher's New Look (@UshersNewLook) December 13, 2013
Grammy® Award-Winning Musician, Producer, Director and Entrepreneur
Two-Time Top 10 List Honoree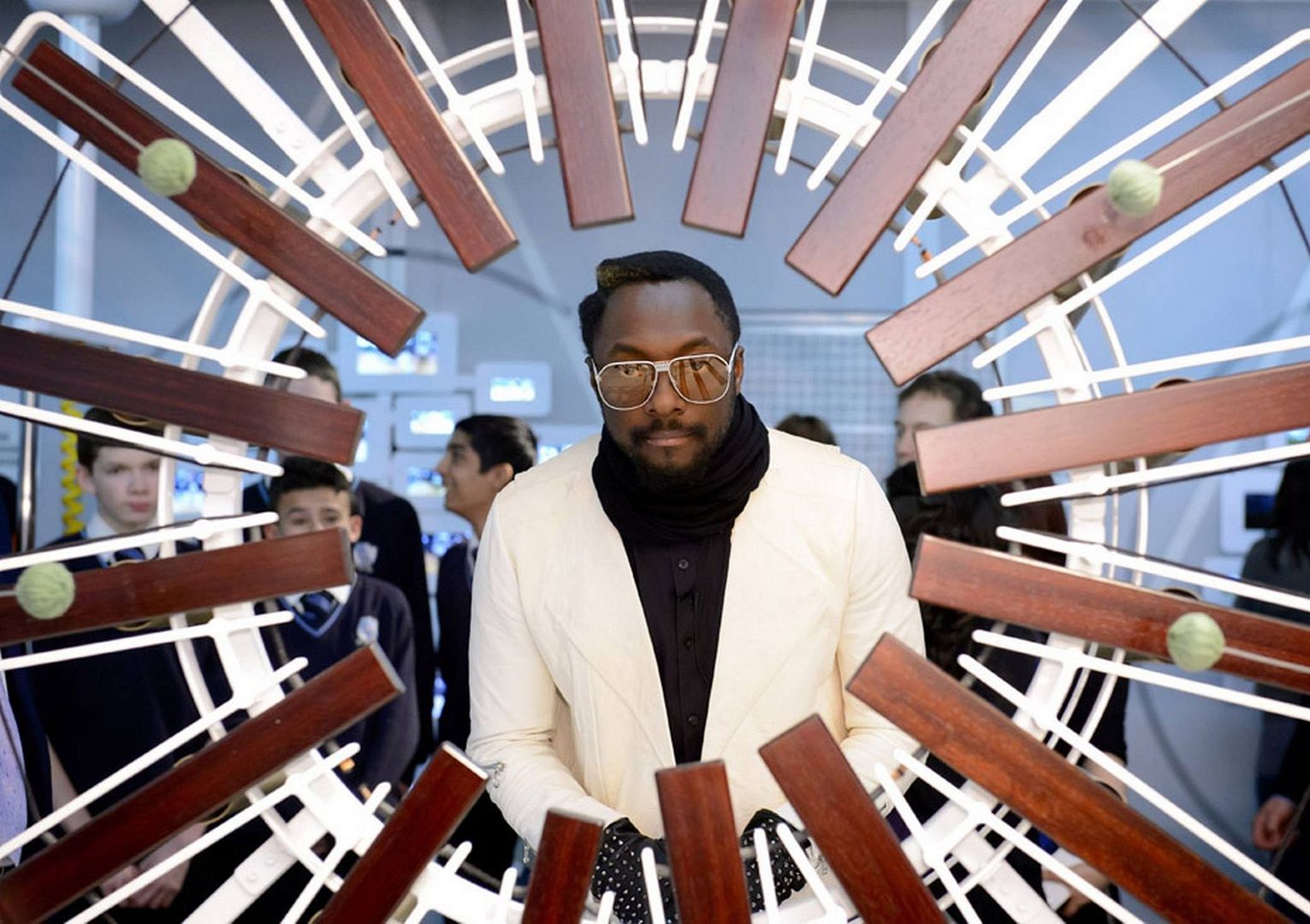 "Most kids are not dreaming of being programmers, scientists or engineers. The ones that are... are looked at as being geeks or uncool, when in actuality technology is the only thing that is cool today."
Making our list for the second year in a row, music producer will.i.am is a catalyst in celebrity giving for his work with the $7M
Boyle Heights
project in East Los Angeles, an initiative of his I Am Angel Foundation. The initiative had
many successes this year
, including opening an after school arts facility with College Track, a national college completion program that empowers students from underserved communities, and sponsoring and co-hosting Hack for L.A., the largest civic hackathon in Southern California.
Actor, Obie and NAACP Image Award Winner


Photo credit: The New York Times
This New Orleans native not only topped the number of reader submitted nominations, but was also a unanimous pick among the judges. After Hurricane Katrina in 2005, Wendell returned to his neighborhood of Pontchartrain Park to rebuild his childhood home. While there, his neighbors asked him to help rebuild the entire area. He founded the
Pontchartrain Park Community Development Corporation
and along with two investors, created
Sterling Fresh Foods, LLC
, consisting of grocery and convenience stores in New Orleans low-income areas where supermarkets are scarce. In a
New York Times article
earlier this year he shared, "Bringing fresh food into these areas helps create economic growth. But it also helps people understand that there's value in eating better. It's not something that's only available in a better neighborhood."
Honorable Mention
Beverly Bond
Founder, Black Girls Rock!
In 2006, DJ and former model Beverly Bond launched
Black Girls Rock!
, a non-profit youth empowerment and mentoring organization for young women of color that was birthed from the organization's annual awards show. Her ability to leverage corporate and celebrity involvement such as BET and the "My Black is Beautiful" campaign in support of celebrating girl power has garnered Bond an inaugural slot on our 2013 list.
In a 2012
Washington Post
interview, Beverly shared her inspiration for creating Black Girls Rock!: "I was inspired because to me, the message to women of color was imbalanced; there weren't enough role models for women to look up to. It was something that I felt was long overdue, for black women, women of all backgrounds, to have something promoting positivity."
Congratulations to all of the 2013 Honorees! Did your favorite celebrity philanthropist make the list? If not, let us know & leave a comment on our

Facebook page

. Happy Holidays!

*
The top 10 are ranked in alphabetical order by first name.