Apollo Theater President and CEO Jonelle Procope and Richard Parsons
HARLEM, NY – The Apollo Theater held a Holiday Cocktail Party for its Board of Directors and leadership funders on December 9, 2013, at the newly reopened
Minton's in Harlem
. The event was hosted by Apollo Board Chairman Richard "Dick" Parsons, owner of Minton's, and Vice Chairman Ronald Perelman, CEO, MacAndrews & Forbes Holdings Inc.
Minton's fabulous house band played, and in true Apollo fashion, guests were entertained by impromptu performances by noted singer-songwriter-pianist
Peter Cincotti
, and Apollo Board Member and legendary star of stage and screen,
Leslie Uggams
.
Among the guests were
Ed Lewis
, co-founder of Essence magazine;
Debra Martin Chase
, film and television producer; Apollo Board Member
Lisa Garcia Quiroz
, Chief Diversity Officer and Senior Vice President, Corporate Responsibility, Time Warner Inc.; Apollo Theater Executive Producer
Mikki Shepard
; Producer
Stephen Byrd
; and
Marilyn Booker
,
JoAnn Price
,
Athena and Mario Bollag
,
Nadja Fidelia
,
Lana Woods
,
Melody Parker
,
Daisy Holmes
,
Mark Mason
,
Michele Pagnotta
,
Carolyn Mason
,
Judy Byrd
,
Charles Atkins
,
Jerry and Debra Shriver
,
Erana Stennett
,
Grahame Pratt
,
Laura Bush Parsons
,
Yaz Hernandez
,
David Bartsch
,
Rodney and Michelle Adkins
,
Rita Jammet
,
Hope Knight
,
Al Zollar
and
Chris Taylor
.
Art patrons W. Don Cornwell and Sandra Cornwell
Hope Knight, Apollo Theater Board Member Carla Harris, Managing Director, Morgan Stanley and Patricia Zollar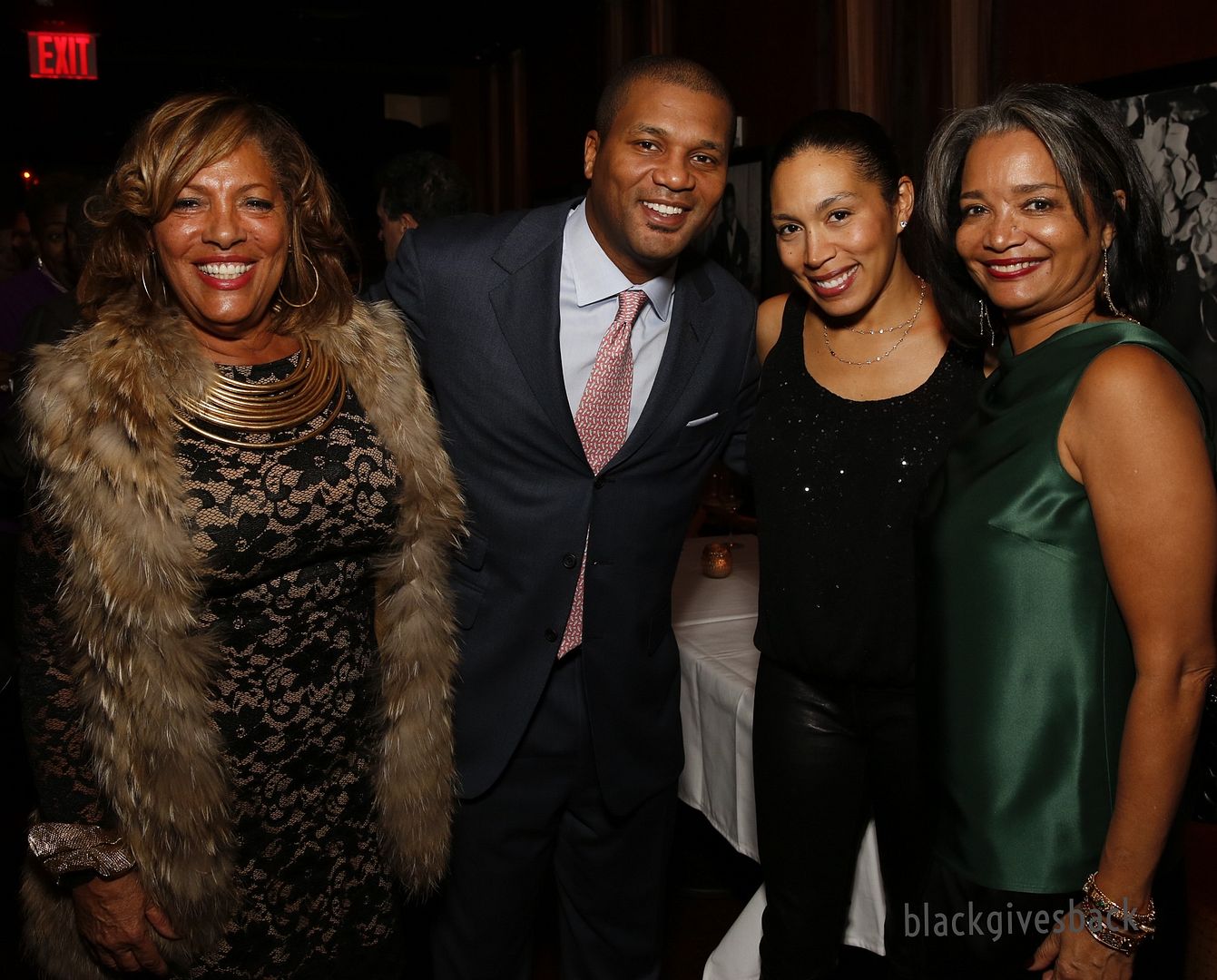 Apollo Theater Board Member Marcella A. Jones, CEO, Giving Back Foundation; Troy and Keisha Dixon; and Jonelle Procope
Jason Matthews and Apollo Theater Board Members Troy Dixon, former managing director, Deutsche Bank;
and William Lighten, Managing Director, Eland Capital Partners and President, Lighten Family Foundation
Fred Terrell, Jacqueline and Kevin Nickelberry
Richard Parsons and the Minton's House Band
Apollo Theater Board Member Leslie Uggams performs.
Upcoming events at the Apollo Theater include the Apollo's Kwanzaa Celebration on December 27, an annual Martin Luther King celebration on January 19, 2014, Apollo Club Harlem in February, and special edition Amateur Nights. For more information on these and other events, visit
https://www.apollotheater.org/.
Photos courtesy of the Apollo Theater