By Akira Barclay
NY Contributor
NEW YORK – As a gift to the entire community, The Harlem School of the Arts' Holiday celebration featured free admission for two shows as part of the Family Enrichment Series generously supported by New York State Council of the Arts. Guests enjoyed sing-a-long carols plus performances by HSA's promising students including the HSA Prep Scholars, Dorothy Maynor Singers, and the HSA Advanced Jazz Combo. The event also included an exhibition of artwork from HSA visual arts students.
"Harlem School of the Arts celebrates the diversity of cultures and community during its annual holiday celebration through its young talented artists...it's simply magical!" said HSA President and CEO Yvette L. Campbell.
"I am always inspired by children that are so excited about the arts and a chance to perform. They come early to practice and don't want to go home. I am humbled by their talent and desire to learn. One performance is worth a thousand classes so we expect a lot of learning this year for the holidays," explained the show's Director, Aubrey Lynch.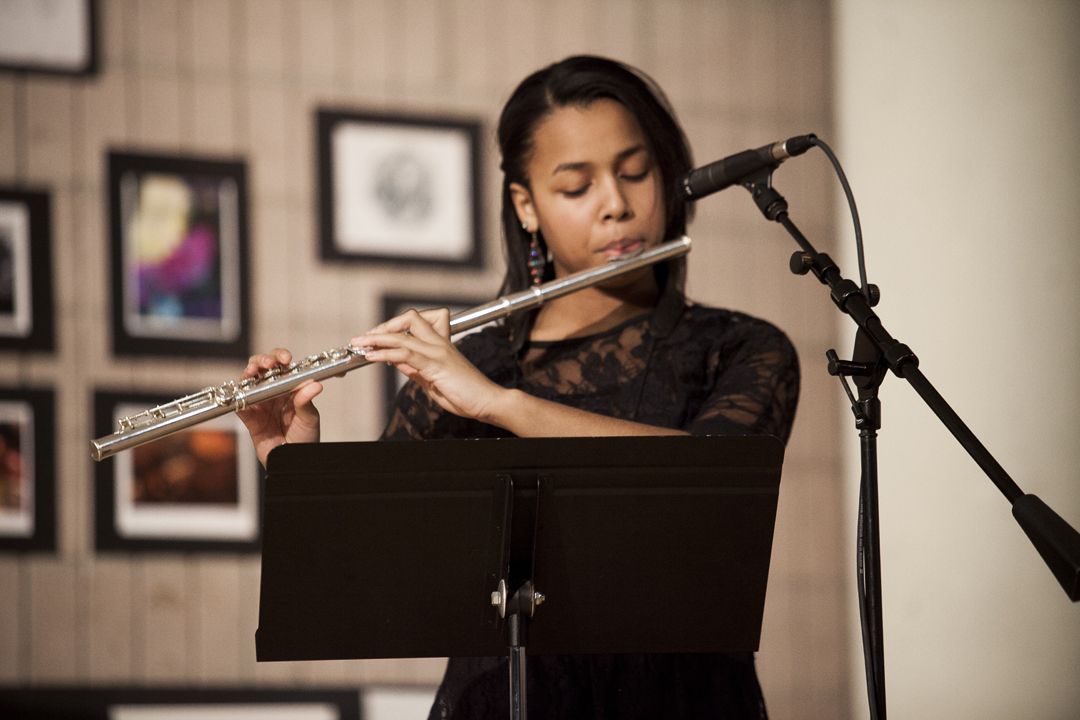 About The Harlem School of the Arts
For nearly a half-century, the
Harlem School of the Arts
(HSA) has transformed the lives of tens of thousands of young people. Located in Harlem's historic Hamilton Heights, this pioneering, world-class institution brings together music, dance, theatre, visual arts, and musical theatre instruction under one roof. Serving young people, ages 2 to 18, from the under-served communities of Harlem, across New York City, New Jersey and Westchester County, HSA leverages its reputation for excellence and roster of celebrated alumni to empower youths and constantly revitalize its surrounding community. For more information about Harlem School of the Arts, visit
www.hsanyc.org
.
Photo credit: Hosea Johnson