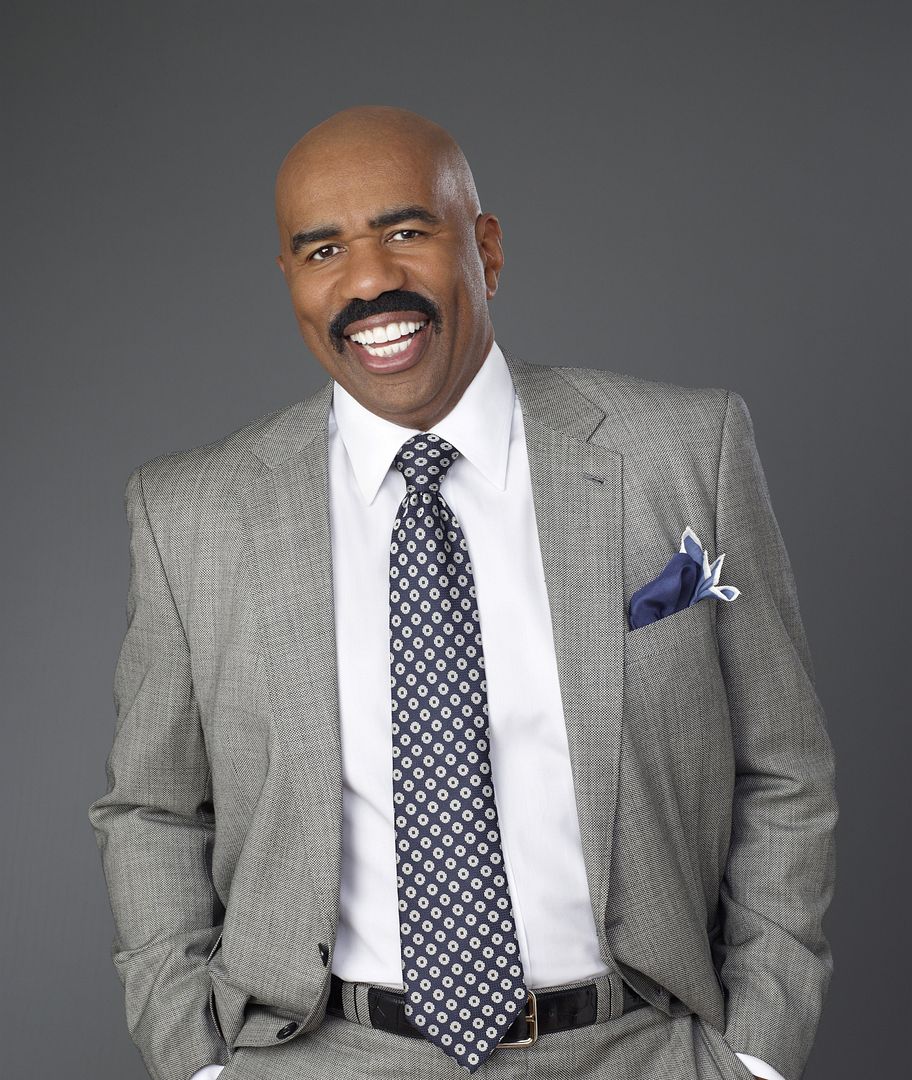 Comedic Legend and Media Personality Offers Exclusive Apprenticeship Experiences to African-American Youth
ATLANTA, GA – Actor, comedian turned media mogul and philanthropist Steve Harvey takes on another exciting role by joining the
Coca-Cola Pay It Forward Program
. His strong commitment to mentoring is a great complement to the movement that uncaps a world of possibilities for the next generation.
Marking year three, the Coca-Cola Pay It Forward program will offer once-in-a-lifetime apprenticeship experiences to African American youth looking to pave the way for their futures. Under the umbrella of the Steve and Marjorie Harvey Foundation, the talk show host and best-selling author will offer two apprenticeship experiences. The experiences will focus on the areas of philanthropy/community and media/entertainment.
Partnering with the Coca-Cola Pay It Forward program builds on Harvey's long-term commitment to mentoring youth. For the past five years, the Steve and Marjorie Harvey Foundation has hosted
mentoring camps
for young African-American men. The camps promote educational enrichment, one-on-one mentoring and global service initiatives. The program impacts 100 youth in five cities across the country.
"The Coca-Cola Pay It Forward program and the Steve and Marjorie Harvey Foundation have a common goal. We want to improve, enrich, uplift and inspire young people. At the end of the day, that's what it's all about," said
Steve Harvey
. "Working together, we can change far more lives than we ever could imagine doing on our own."
In the spirit of the Coca-Cola Pay It Forward program, this year's winners will be exposed to exclusive apprenticeship opportunities. They will work with Harvey and his team on his radio shows, with his entertainment company and the Steve and Marjorie Harvey Foundation's mentoring camps. Harvey joins an impressive list of influential African American celebrities, industry leaders and media magnates who have participated in the Coca-Cola Pay It Forward program.
"The Coca-Cola Pay It Forward program demonstrates our commitment to education. Now in its third year, it provides an exciting way to bring people and communities together to support our youth," said Lauventria Robinson, Vice President, Multicultural Marketing, Coca-Cola North America. "Our partner this year, Steve Harvey, exemplifies how dreams can come true with a vision, plan and a lot of hard work. Together we will work to pay it forward and potentially change the lives of two exceptional young people."
Now through March 15, parents, relatives, friends and mentors may nominate an aspiring young person for the Coca-Cola Pay It Forward program by visiting
www.coke.com/payitforward
. The program is open to teens and young adults between the ages of 16-21 (as of May 1, 2014). Nominators must be 16 years of age or older. Eligible youth also may nominate themselves. Winners will be selected and contacted near the end of April to participate in the five-day summer apprenticeship. In addition, each winning student will be awarded a $5,000 scholarship to assist with his or her pursuit of higher education.
Ways to Pay It Forward
Once again, Coca-Cola invites African Americans nationwide to join the Company and Harvey in its movement to pay it forward. The Company suggests the following ways to help the next generation achieve their education and career aspirations: nominating an eligible young person for the Pay It Forward apprenticeship experience; becoming a mentor; taking a teen to work; or donating to support an academic scholarship.
Share ways you are paying it forward and join the conversation on Twitter, using the hashtag #CokePayItForward.
Source: Press release