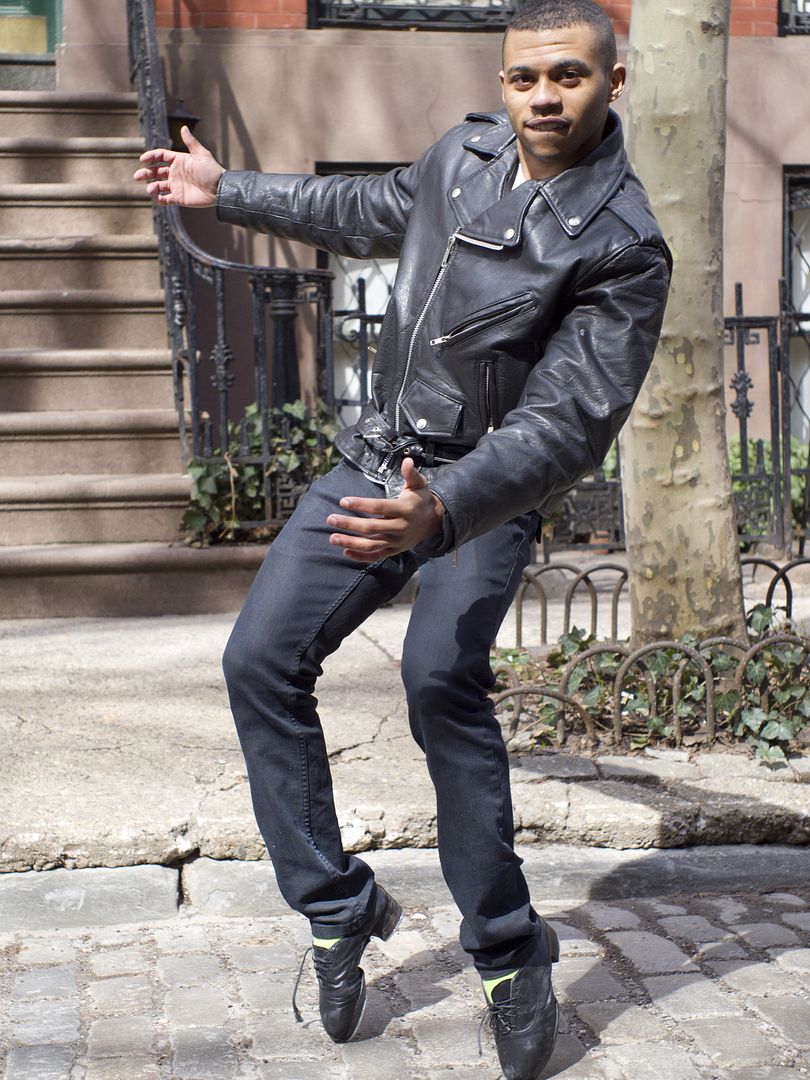 Cartier Williams
is a child protégé of tap dance, first learning the art form at the age of 4. Just two years later, he won an Apollo Kids talent contest at the historic Apollo Theater in Harlem. Hailing from Washington, DC, he honed his craft at The Washington School of Ballet that prepped him for an illustrious career, dancing with a multitude of tap pioneers and masters including Gregory Hines, Savion Glover, Peg Leg Bates and the Nicholas Brothers. He has appeared on "The Oprah Winfrey Show," "The Tonight Show," "Good Morning America" and CNN; toured with the Tony Award winning "Bring in 'da Noise, Bring in 'da Funk;" and has performed for two U.S. Presidents.
This month Cartier announced the launch of the
European Tap Dance Foundation
(ETDF), an organization he co-founded with Fernando Villa, Carole Davis and Ermina Moscato to provide children of all economic brackets the opportunity to experience the arts through tap dance. Based in Milan, Italy, the foundation aims to preserve the art form across international borders through teaching, performances and workshops. Students of all ages and technical levels now have the chance to study tap under the instruction of some of the most highly-regarded professionals in the industry.
"The foundation's mission is simple," said Cartier, who serves as artistic director of ETDF and co-owner of the foundation's school, Tap Temple. "There are hundreds of different languages spoken around the world. If you can understand just two languages, that is an accomplishment. Tap transcends the spoken word. Tap is something we can all understand. Our mission is to not only preserve the art form, but to grow it and place tap dance back on the map of pop culture. We are 'One people, one beat.'"
Cartier shared with BlackGivesBack more about the foundation, the evolution of tap dancing over the years and how he plans to give back to the youth of Washington, DC:
What exciting activities are planned for the launch of the European Tap Dance Foundation?
The European Tap Dance Foundation is officially launching this month! We have so many exciting things planned. The class schedule at Tap Temple is filling up with enthusiastic dancers from Milan. We are planning to organize a Tap Dance Festival in June 2014 which will bring some of the best tap dancers in the industry from around the world together to teach and perform in Milan.
How has tap dancing evolved since you began as a child?
Tap dancing has evolved in many ways since I was a child, and the music has a lot to do with it. Music carries this art form into many directions, for example jazz and tap have gone hand in hand for years, but the hip hop beats in mainstream pop culture have added a funky twist to "traditional" tap. Another change that I have noticed: Tap has been in more movies since I was a child and also more boys are tap dancing now than before which is pretty cool! I remember also being the only boy in tap class and now that is simply not the case.
How can people get involved with the foundation?
Companies and corporations can get involved by becoming a sponsor, and people can donate whatever amount they feel comfortable with – every little bit helps! The more help and support we have, the more young people we can reach and share the art of tap dance with.
In what ways do you give back to the Washington, DC community?
I give back to the DC community mainly by teaching. I teach at public schools during after school programs and sometimes during school hours. I am also working on forming an all young boys tap group in DC – details coming soon!
Between the scholarship opportunities and participation in festivals that celebrate the art of tap dance worldwide, both Cartier and ETDF are looking forward to a year of exciting performance opportunities and philanthropic activity.