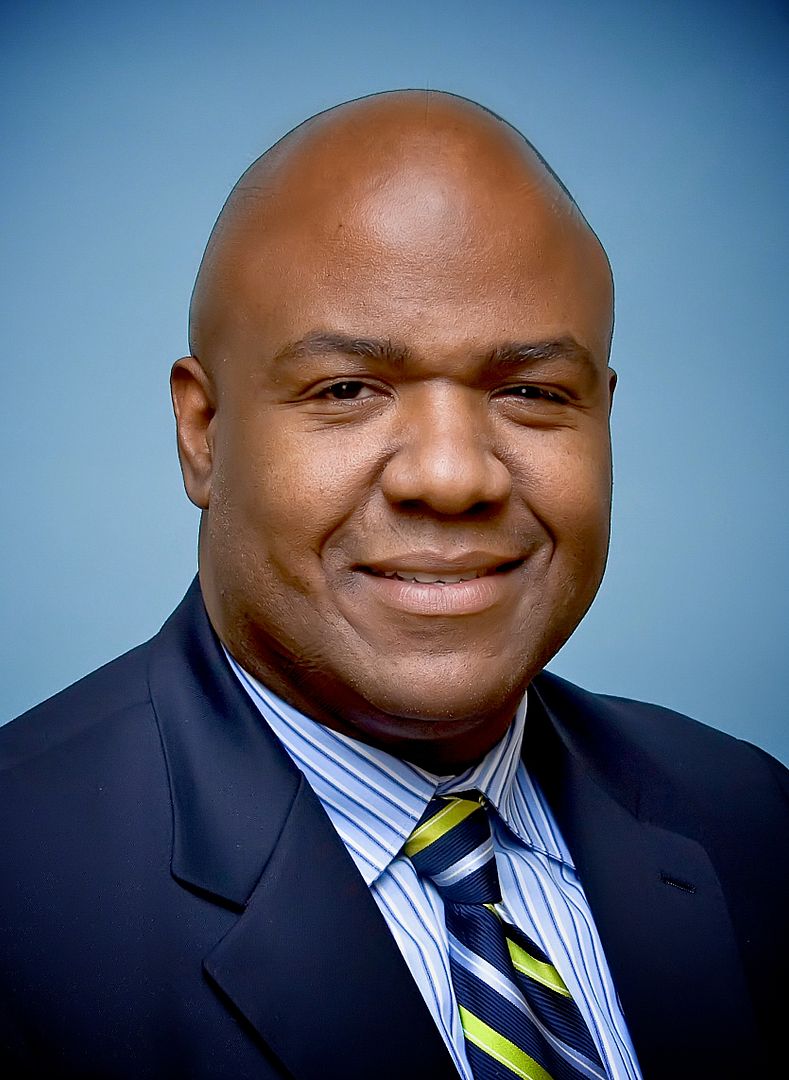 Sidney Hargro
is Executive Director of the
Community Foundation of South Jersey
, the first community foundation to serve the southern eight counties of New Jersey. During his four-year tenure, the Foundation's assets have risen sharply from roughly $300,000 to more than $14 million and grown to more than $5 million in grant and scholarship investments in the region. Sidney is a frequent speaker on trends and innovation in philanthropy and active on social media. On Twitter, you can follow him at
@SidneyRHargro
.
Hometown:
Charlotte, North Carolina
Education:
B.S. in Mechanical Engineering (summa cum laude), North Carolina Agricultural and Technical State University, Greensboro, NC; M.S. in Mechanical Engineering, The Ohio State University, Columbus, OH; and M.Div., United Theological Seminary, Dayton, OH
Past Work
: Led the business and innovation strategy at The Columbus Foundation, which included managing organization-wide learning and performance measurement as well as grant investment evaluation. He also served as the philanthropic adviser to the Siemer Family Foundation, Paul G. Duke Foundation, NetJets Corporation Fund, and Central Benefits Healthcare Foundation.
Philanthropic Involvement:
Service on numerous boards and advisory committees of regional and national organizations, including United Way of Greater Philadelphia and Southern New Jersey, Council of New Jersey Grantmakers, Creating the Future, Mill Creek Urban Farm, and the Community Foundation Leadership Team, which provides strategic direction for the community foundation field.
What drew you to a career in philanthropy?
Wow. The answer to this question is essentially the tale to two obsessions and my quest to integrate them. As far back as I can remember, I've been obsessed with improving the human condition. Growing up in low-income communities in Charlotte, North Carolina, I saw first hand the complex challenges individuals and families (including my own) faced to make life better for their children and generations to come. Volunteering as a peer counselor for teenage runaways gave me even greater insight into the plight of youth, some in environments that exposed them to various forms of trauma. I learned very early that making the world a better place for all involved instinct, inspiration, and willingness to see possibility where there appears to be none.
Simultaneously, I have always been a nerd (long before being a nerd was cool). My strength in math and science led me toward a career of problem solving in engineering. I began working as an engineering intern immediately following high school graduation and loved it! Similar to my other obsession, I saw engineering as a vehicle to view our surroundings differently and create cool innovations that no one saw coming.
After graduating with two degrees in engineering, I realized that my first obsession did not and would not go away. In fact, it would only grow stronger. My aha! moment came when I concluded that helping people and communities rise to reach their potential was essentially about "who I was" and traditional engineering was more about "what I was gifted to do." I then went back to school and set out to change careers and focus on innovation in the human context.
So to answer the question, I don't feel like I chose philanthropy, I feel like philanthropy (or at its core the "love of humanity") chose me. My career in philanthropy as social change artist and engineer is the current way I seek to (as Theo Jansen puts it) sculpt the world and give it shape.
Tell us some of your primary tasks and responsibilities as head of the Community Foundation of South Jersey.
My primary responsibility is to listen to the dreams of philanthropists at every level of giving and inspire them create the world they wish to see through effective philanthropy. The exciting part is I get to be a dream manager. The tasks involved in this include:
Expanding the foundation's network
Curating content about the work of donors in South Jersey and beyond to spark ideas in others
Building collaborative relationships with local and regional foundation partners around common priorities
Growing the foundation
How has your working style and background prepared you for this role?
As implied earlier, I believe social change is both art and science. My background in engineering powers my belief in continuous, relevant innovation while my passion for human potential gives me the patience needed to manage in complexity. This allows me to observe and embrace the aerial systems view of things, and patiently co-create a path toward practical impact with others who seek the same change. After all, social change ultimately requires a team approach.
What do you do to stay informed about community issues and connected to the nonprofits and people that your foundation serves?
We have set up a digital network designed to listen to chatter about social issues and change agents locally, nationally, and internationally. My morning "newspaper" is completely digital. Also, we actively request information and stories from nonprofits in the region, and serve as a hub to disseminate social good information throughout the region.
What lessons learned can you share for the benefit of BGB readers pursuing careers in the field of philanthropy?
Whether your degree is in law, accounting, public administration, social work, or some other area, philanthropy can provide a vehicle to make your education and experience matter in changing the world. The question is, however, what's your passion? The lesson that figures most prominently for me is that we must individually align our passion with the mission of the philanthropic organizations where we'd like to work. Even if it's an organization you seek to create, there should periodically be a test to assure that there is alignment. For example, every three years I set up 10 to 15 informational interviews to expand my world and assure that I am at the right place to pursue my work. Similarly, if you want to get started in philanthropy, informational interviews with leaders and key staff at various organizations can be a catalyst for your own aha! moment. It can also help you create a filter through which to analyze job opportunities.
Contributed by Valaida Fullwood
Described an "idea whisperer," Valaida brings unbridled imagination and a gift for harnessing wild ideas to her work as a writer and project strategist. She is a founding member of Charlotte's New Generation of African American Philanthropists and author of Giving Back: A Tribute to Generations of African American Philanthropists. For more, follow
valaida.com
,
@ValaidaF
and
@BlkGivesBackCLT
.