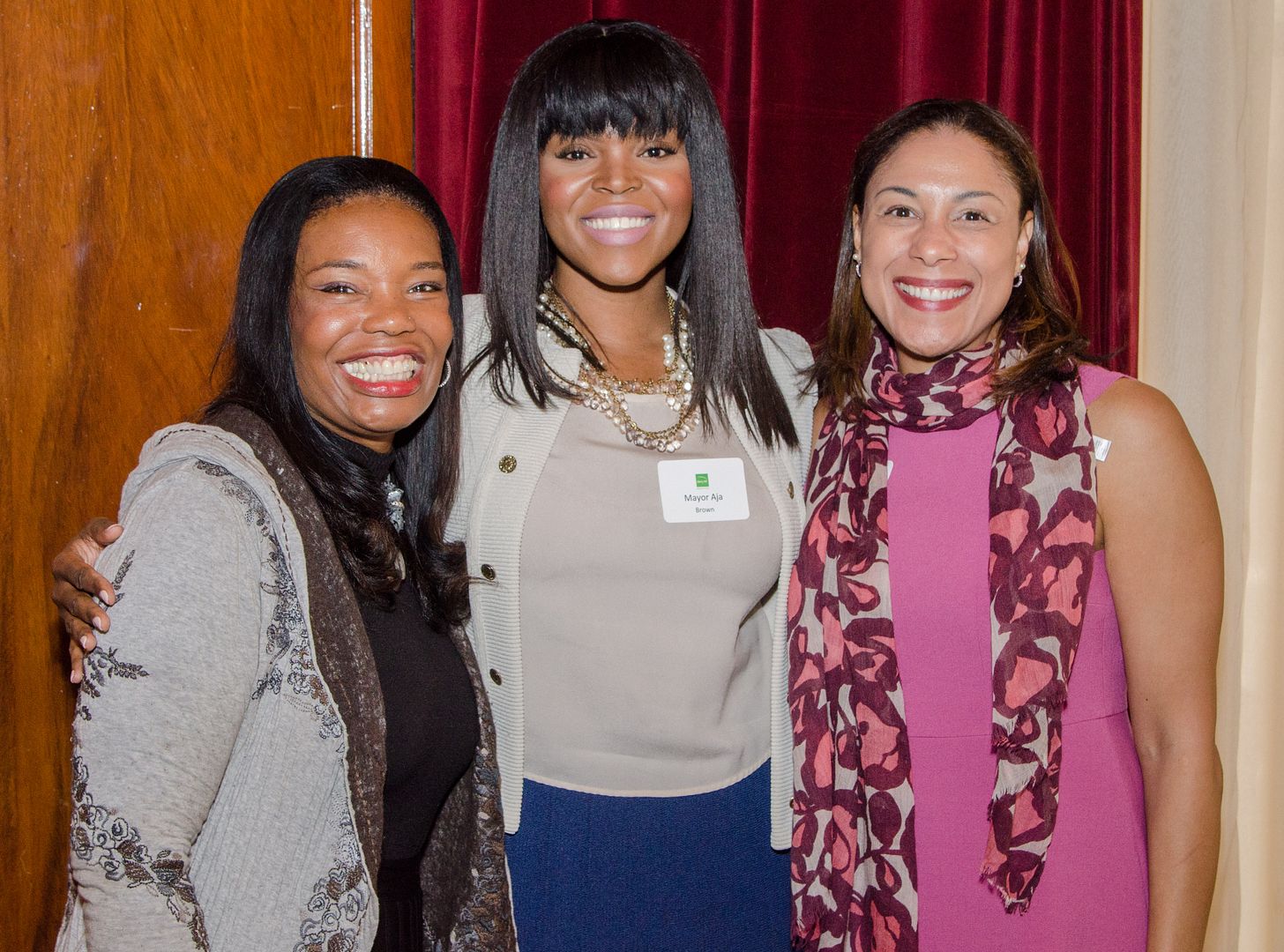 Businesswoman Gail Sylvia Pullen, Mayor Aja Brown and Liberty Hill Board Member Ange-Marie Hancock
LOS ANGELES, CA – Liberty Hill Foundation hosted its 5th annual
Uplifting Change
gathering of Los Angeles donor-activists at the Los Angeles Athletic Club Centennial Ballroom on Thursday, February 27. This was a pivotal year for the group, which seeks to leverage community assets to strengthen Black Los Angeles through philanthropic investment in grassroots community organizing.
In her opening remarks, Liberty Hill President/CEO
Shane Murphy Goldsmith
credited three of the social justice foundation's board members—
Ange-Marie Hancock
, Professor of Political Science and Gender Studies at University of Southern California;
Latonya Slack
, JD, Principal, Slack Consulting Group; and
Amelia Williamson
, Interim President,
Magic Johnson Foundation
—with being "the architects of this year's shift from an annual uplifting change all-day event to an all year event" and announced that the luncheon would be followed in the year's calendar by a series of Uplifting Change salons. "Uplifting Change needs to be an ongoing conversation," she said.
The inspiring program focused on women's leadership, and featured City of Compton Mayor
Aja Brown
along with
Gael Sylvia Pullen
, businesswoman and global technology spokesperson for women and girls in conversation with moderator Ange-Marie Hancock, author of
Giving Black in Los Angeles: Donor Profiles and Opportunities for the Future
(2012).
Aja Brown became Compton's mayor in 2013 at the age of 31. Her "Vision for Compton" is organized around 12 key points that focus on family, quality of life and economic development. She is also focused on issues that negatively affect women, by bringing attention to human trafficking and child sex trafficking that is taking place in the city. Under her leadership, the city has focused efforts and resources on the eradication of trafficking and has begun to condemn and revoke operating licenses of businesses that incubate this illicit behavior.
Gael Sylvia is a pioneering businesswoman, prolific speaker, and ardent philanthropist resulting in her membership in
Women Moving Millions
. She is the founder Sylvia Global Media Network, a global broadcasting digital platform that serves as a sphere of influence for women and girls around the world. She is a co-sponsor with Mrs. Barrow, First Lady of Belize, of the First Ladies Financial Summit. Guided by Mrs. Barrow's vision as a First Lady, together they work on behalf of women via Mrs. Barrow's Office of the Special Envoy for Women & Children, Ministry of Human Development (Belize), the government of Belize, and partner affiliates.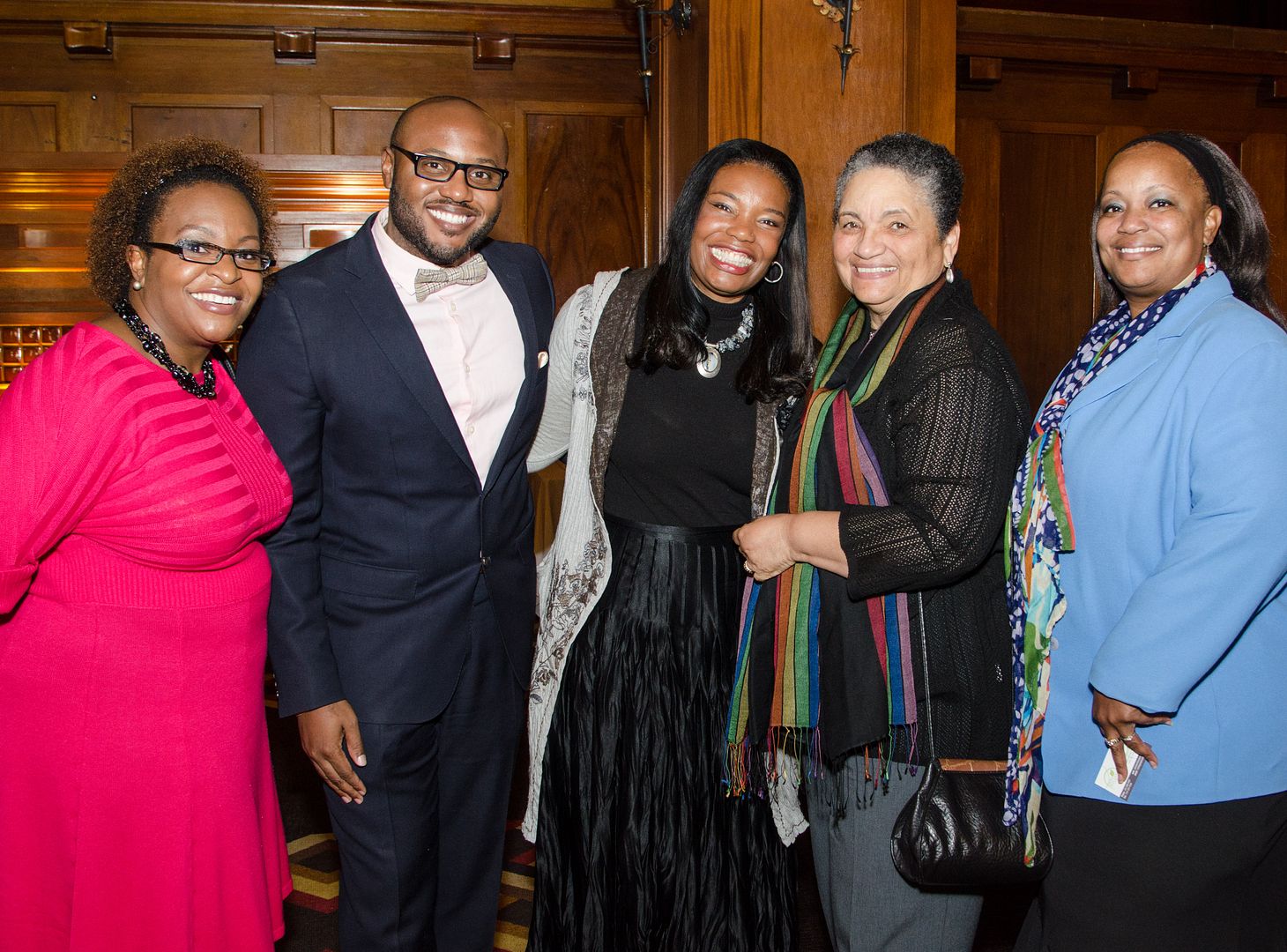 Angela Glover, Nii-Quartelai Quartey, Gail Sylvia Pullen, Fran Jemmot and Sonya Young
Highlights included opportunities for exploring issues around strategic giving and giving for impact during "table talk" conversations with participants, who included philanthropy professionals, foundation executives, businesspeople, financial advisors, elected officials and representatives from many other sectors of the community.
Commented Gael Sylvia after the event, "Sharing my philanthropy story with African Americans was the highlight of what Black History month celebrates—people of color doing amazing work. Even as a child, I knew that we existed. Liberty Hill and Uplifting Change have now affirmed this long held belief. What a joyful reminder to never stop believing, even when no one else can see the scope of who we are. May we continue the legacy of our people and be the answer to generational prayers."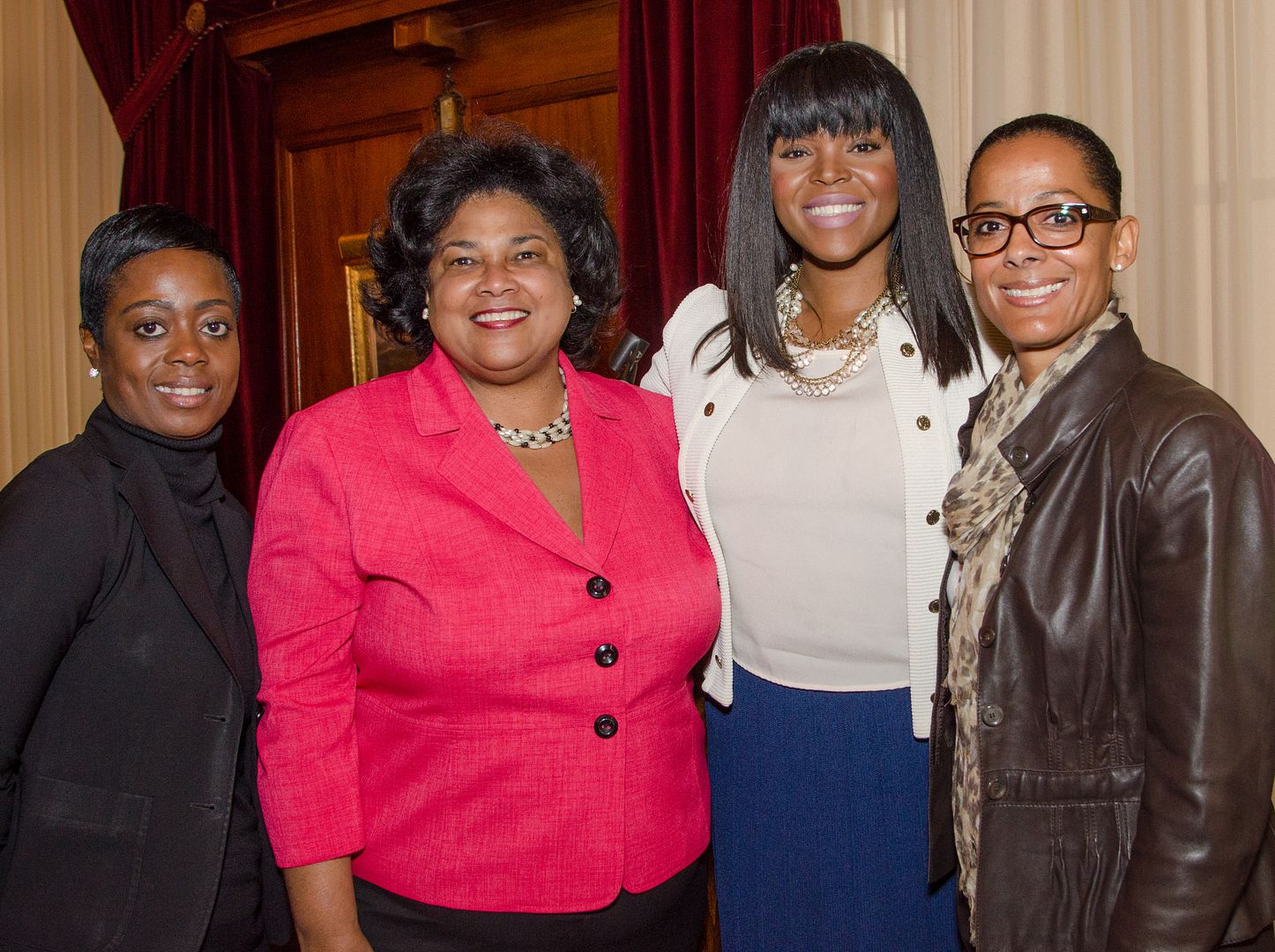 Nichol Whiteman, Commissioner Valerie Shaw, Mayor Aja Brown and Renata Simril​​
Uplifting Change's host committee members:
Kafi D. Blumenfield
,
Charisse Bremond Weaver
,
Ange-Marie Hancock
,
Jalal Hazzard
,
Nike Irvin
,
Joanna S. Jackson
,
Fran Jemmott
,
Nicole J. Jones
,
Vincent Jones
,
Paula and Barry Litt
,
Honorable Holly J. Mitchell
,
Norma Mtume
, MA,
Alicia Procello Maddox
,
Latonya Slack
,
Ryan J. Smith
,
Stasia and Michael Washington
,
Amelia Williamson
.
Source: Press release/Photo credit: Warren Hill