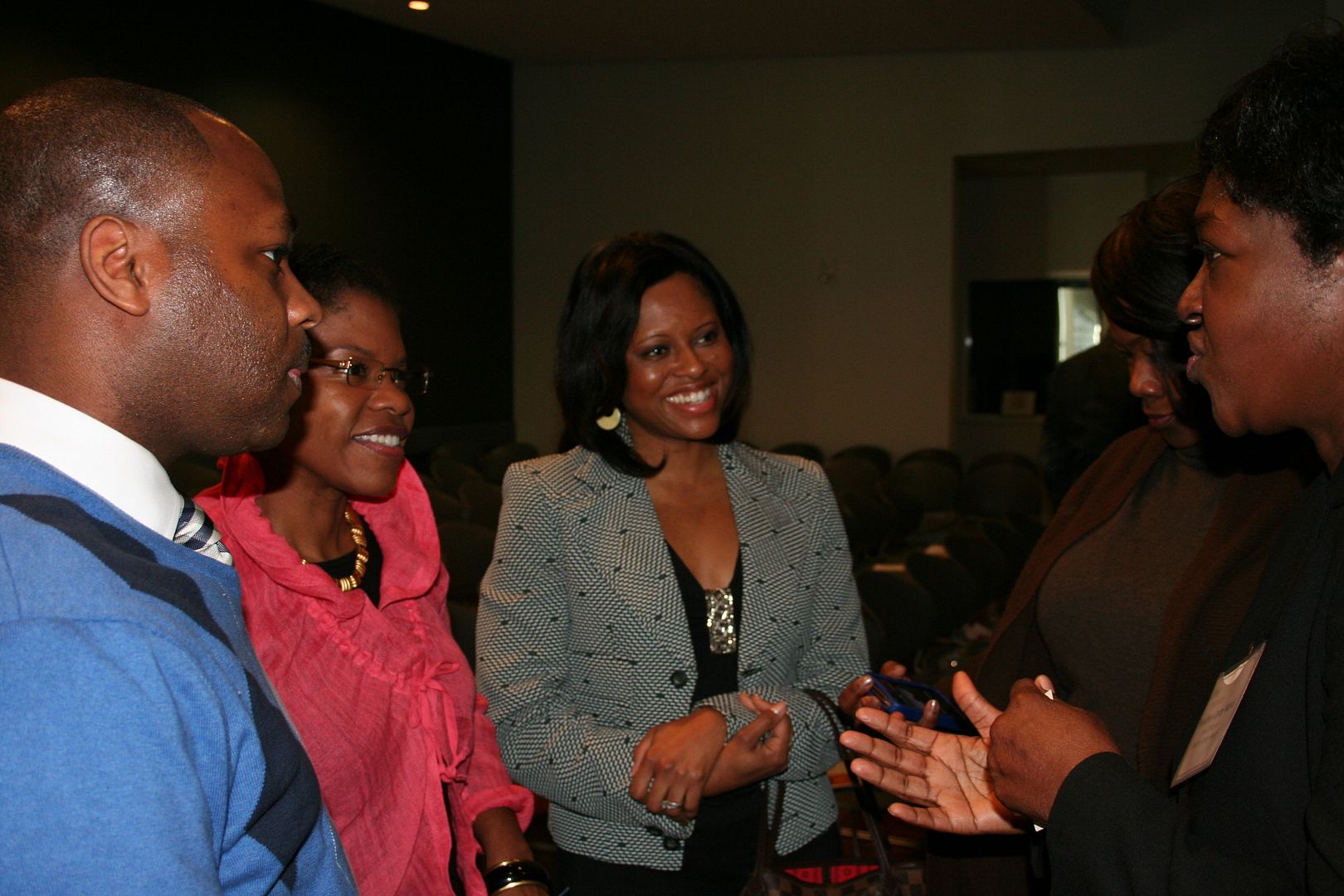 Planned giving is the latest topic in co-hosted series on philanthropy
Charlotte, NC—The third in a series of Black philanthropy panel discussions, What Will Be Your Legacy?, was co-hosted by the
Harvey B. Gantt Center for African-American Arts+Culture
and
New Generation of African American Philanthropists (NGAAP-Charlotte)
on February 22. The Saturday afternoon event on planned giving or "legacy giving" drew an audience of over 50 people, attracting an even mix of men and women from a wide array of ages and backgrounds.
"It was a very informative panel discussion. I also was excited to see the broad age range in the audience and the energy in the room," commented Mel Davis, an attendee from Johnson C. Smith University (JCSU).
Black History Month provided an occasion to focus on planned giving among African Americans. Moderating the panel, Tiffany Legington Graham, director of advancement at the Gantt Center, opened the floor for frequent audience questions and created a high degree of interactivity. The panelists held well-rounded expertise and presented examples, resources and philanthropic tools that helped demystify planned gifts. Panelists reinforced the fact that you don't have to be a millionaire to leave a gift for the future and you don't need to be a senior citizen to start the planning process.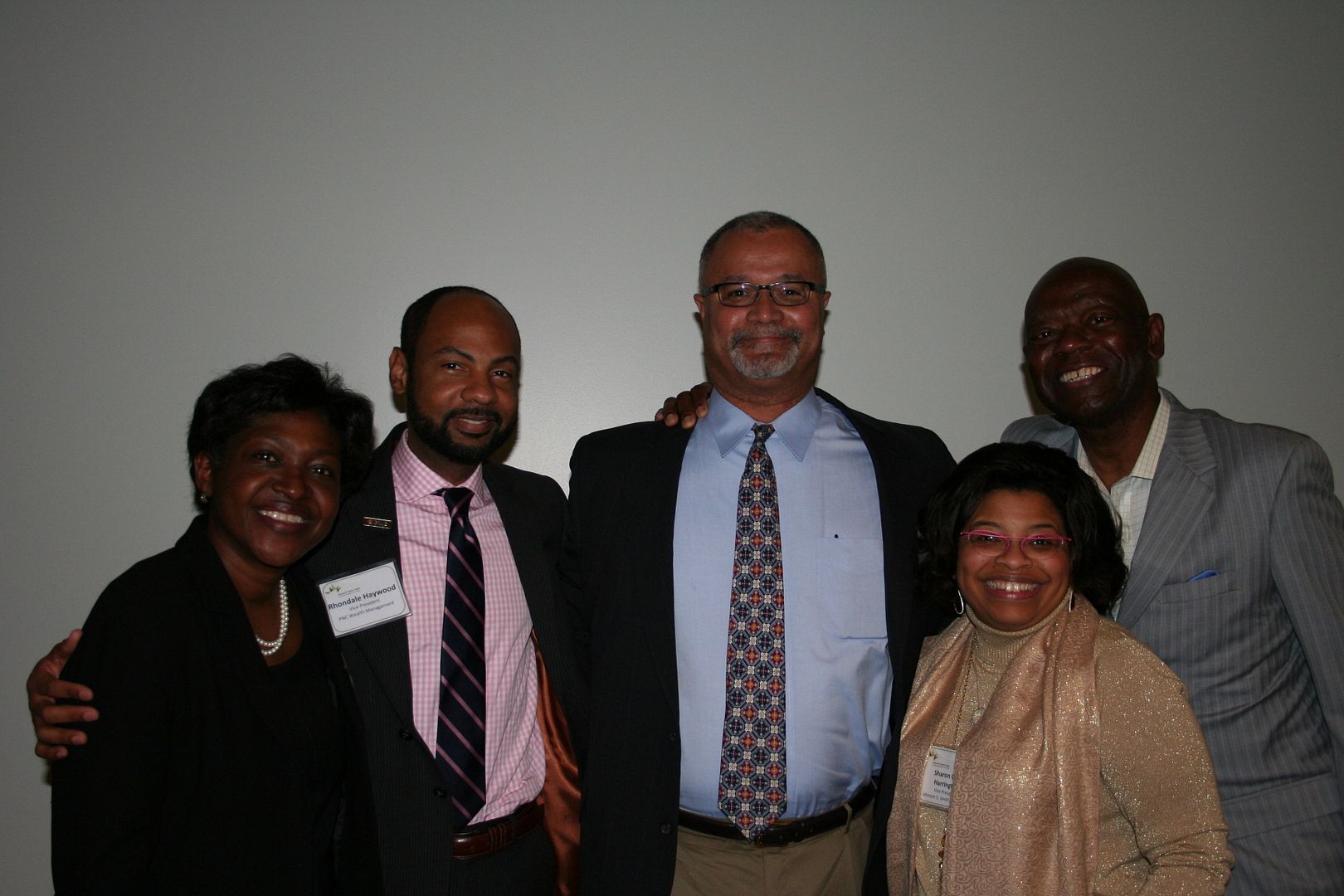 Group photo of panelists: Attorney Heather Carty Ward, Carty Ward Law; Rhondale Haywood, PNC Wealth Management; David Julian, Foundation For The Carolinas;
Sharon Carr Harrington, Johnson C. Smith University; and Calvin Banks, Johnson C. Smith University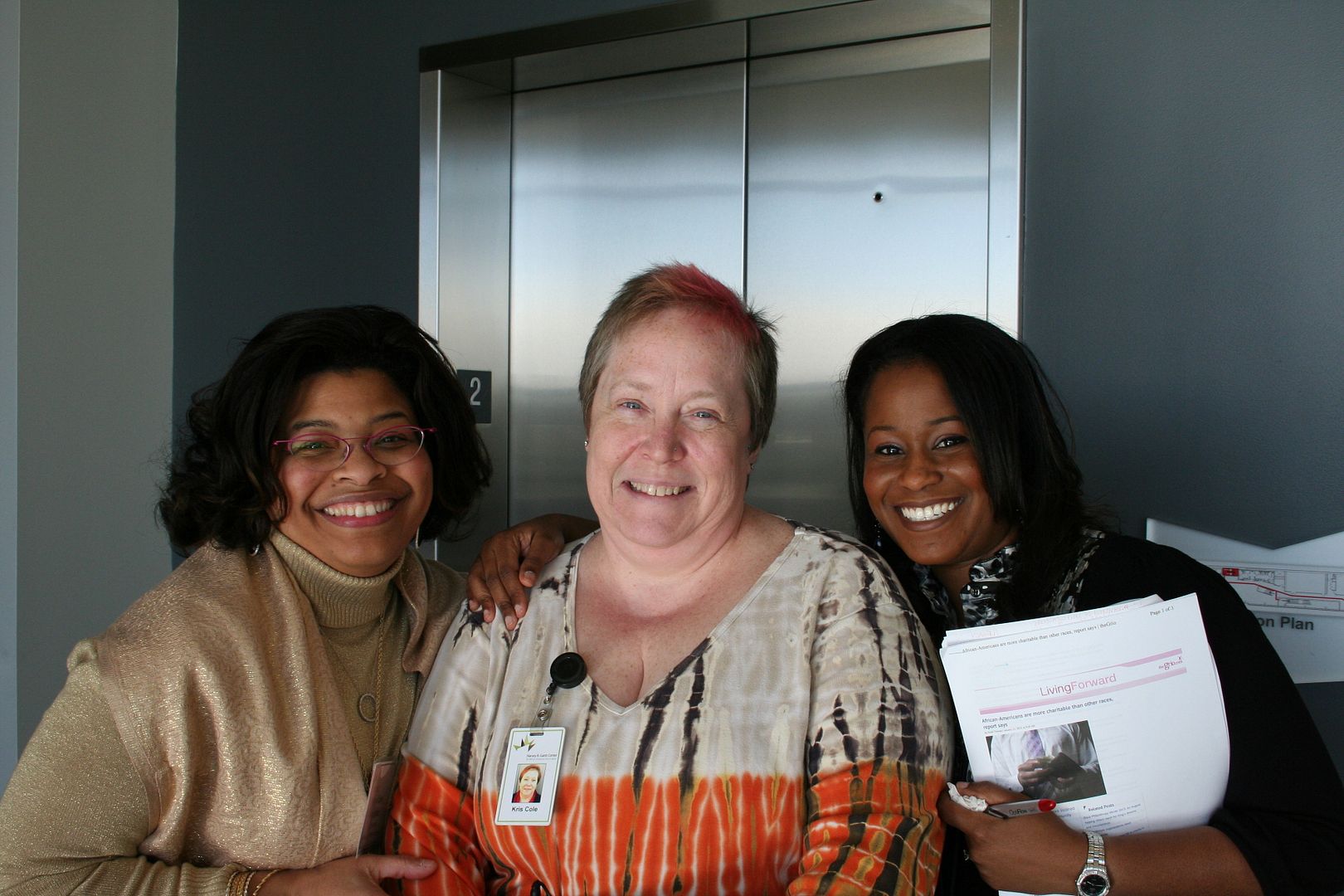 Sharon Carr Harrington (JCSU), Kris Cole (Gantt Center) and Tiffany Legington Graham (Gantt Center)
The panel comprised: Calvin Banks, a JCSU alumnus, staff member and legacy donor; Sharon Carr Harrington, assistant vice president for Institutional Advancement at Johnson C. Smith University; Heather Carty Ward, attorney with Carty Ward Law and a founding member of NGAAP-Charlotte; Rhondale Haywood, vice president at PNC Wealth Management; and David Julian, vice president of Philanthropic Advancement at Foundation For The Carolinas.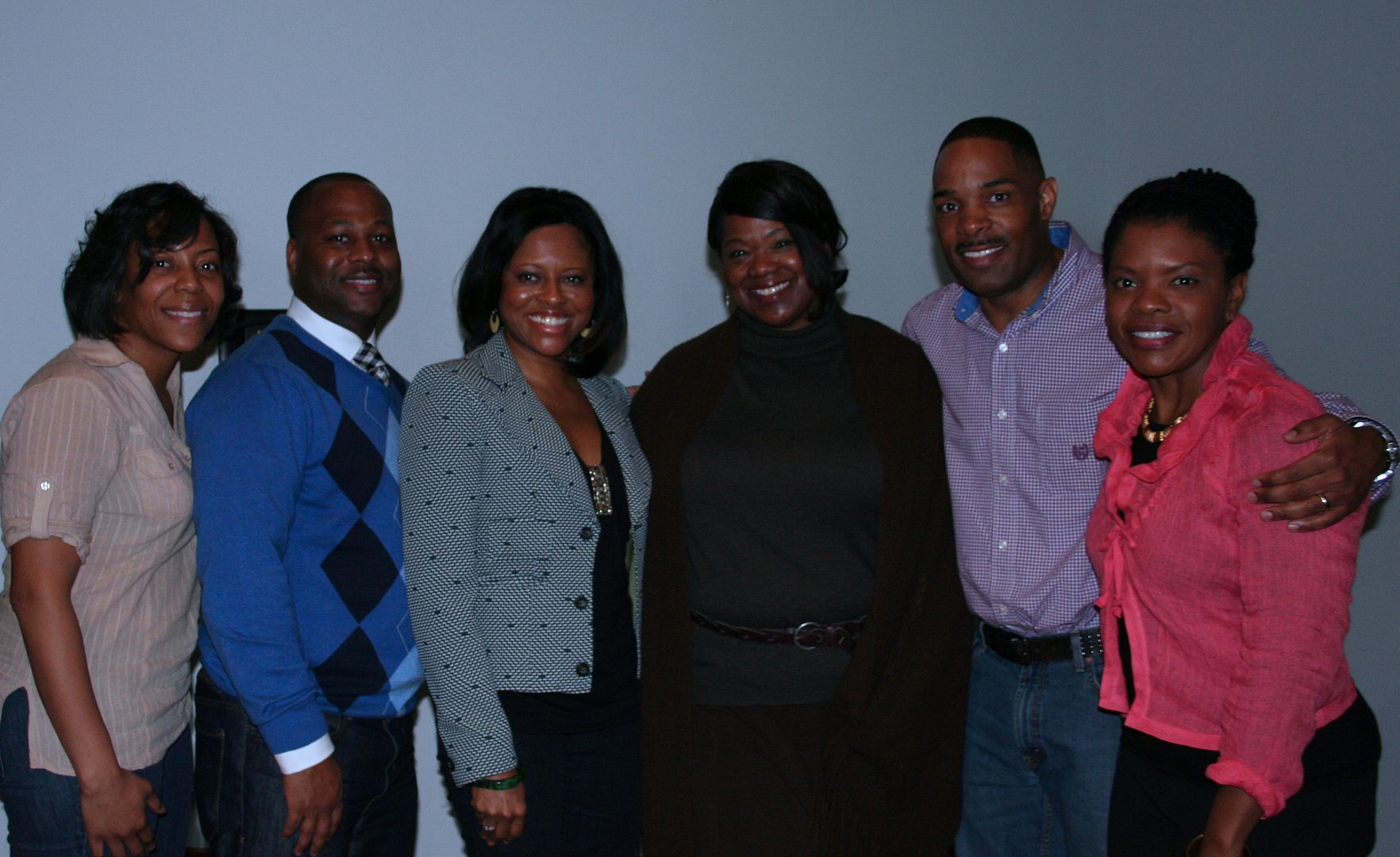 NGAAP-Charlotte members and friends: Tianti Gardner, Jerel Harvey, Meka Sales, Valaida Fullwood,
Ed Franklin and Bernadette Johnson
"I think a barrier about this topic with the African American community is the misconception that only very wealthy people should engage in estate planning and legacy giving. As we work to dispel that myth, we will see more legacy gifts in the Black community," says Aisha Strothers, manager of membership and annual giving at the Gantt Center.
Contributed by Valaida Fullwood
Described an "idea whisperer," Valaida brings unbridled imagination and a gift for harnessing wild ideas to her work as a writer and project strategist. She is a founding member of Charlotte's New Generation of African American Philanthropists and author of Giving Back: A Tribute to Generations of African American Philanthropists. For more, follow
valaida.com
,
@ValaidaF
and
@BlkGivesBackCLT
.
Photo credit: Ed Franklin, member of New Generation of African American Philanthropists