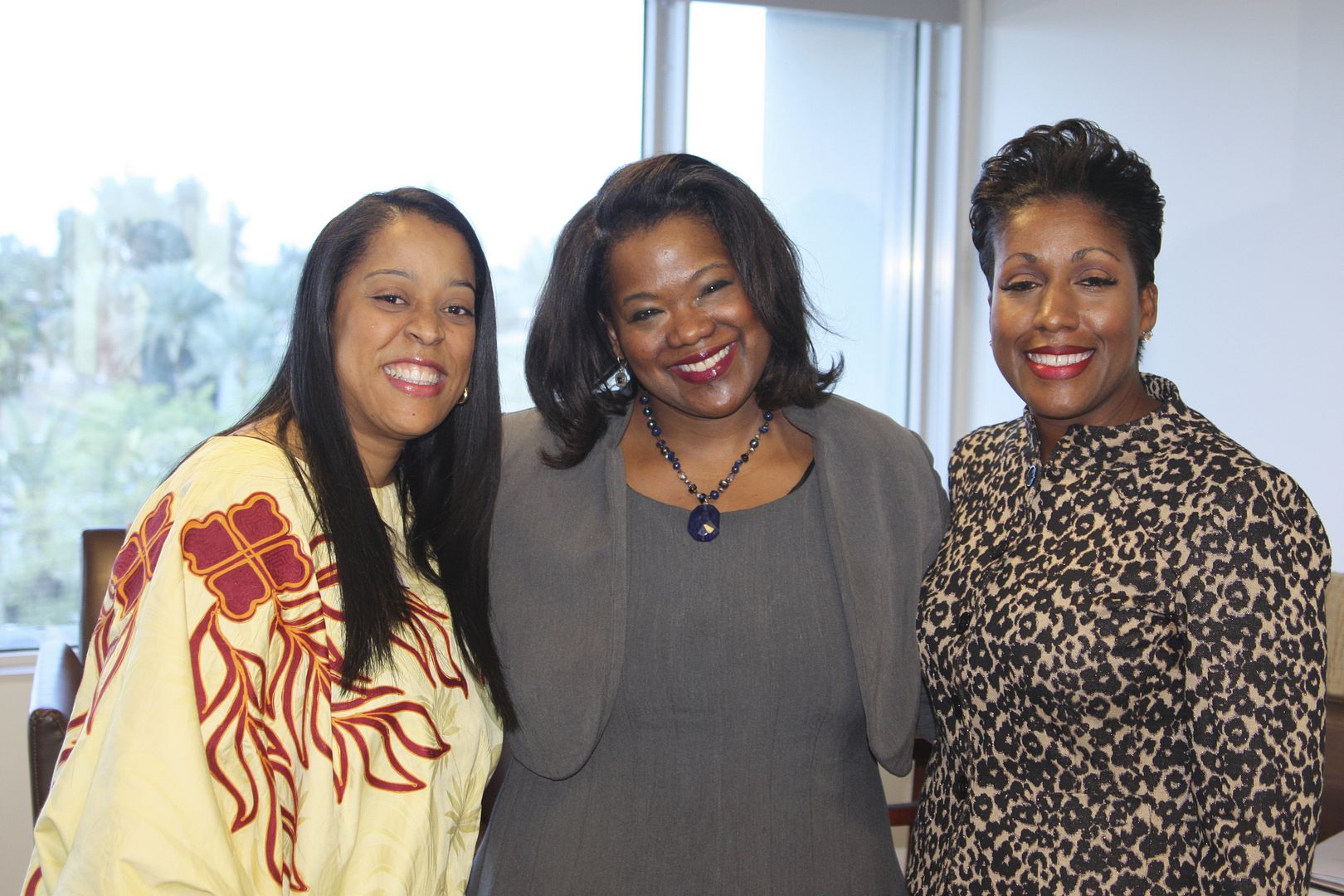 Keva Womble, Philanthropic Advisor-Programs, Arizona Community Foundation; Valaida Fullwood, author/writer;
and Charlene Tarver, Esq.
PHOENIX, AZ – The Black Philanthropy Initiative (BPI) at the Arizona Community Foundation (ACF) hosted its 7th Annual "Feed Your Soul" Lecture Series on February 19 in observance of Black History Month. The event gathered more than 70 attendees that featured inspiring personal stories regarding the history of African American giving and a discussion on estate planning. Author
Valaida Fullwood
presented her book,
Giving Back, A Tribute to African American Philanthropists
, and
Charlene Tarver, Esq
., shared options for becoming a philanthropist. Additionally, a formal announcement was made to acknowledge a newly formed giving circle, REAP, a fund that will be managed by ACF as part of the BPI initiative.
Michael Kelly
, ACF Board member and BPI Task Force member shared, "There is a pervasive myth that African Americans are not philanthropic. The Black Philanthropic Initiative was established in 2008 by the Arizona Community Foundation to show the truth about Black Philanthropy in Arizona. First, we are working diligently to establish a permanent $1 million dollar fund for African American initiatives in Arizona. Then, we completed the Black Philanthropic Survey in 2010 to show how African Americans give in Arizona. And our expert, Keva Womble, implemented the "Feed Your Soul" lecture series to educate Arizona about various topics of importance to the Black community. Arizona is on the cutting edge of Black Philanthropy in the nation. We are literally putting our money where our mouth is."
The BPI is a permanent endowment fund at the Arizona Community Foundation created to address relevant issues in Arizona's Black community. Under the leadership of ACF staff, board members and a dedicated task force comprised of respected African American leaders, the BPI endowment will support nonprofit organizations serving African Americans in critical areas such as sustainability, leadership and capacity building. With a $1 million fundraising goal, the BPI will begin to award grants in 2015 to local nonprofits.
Keva Womble and Valaida Fullwood with Arizona Community Foundation President/CEO Steve Seleznow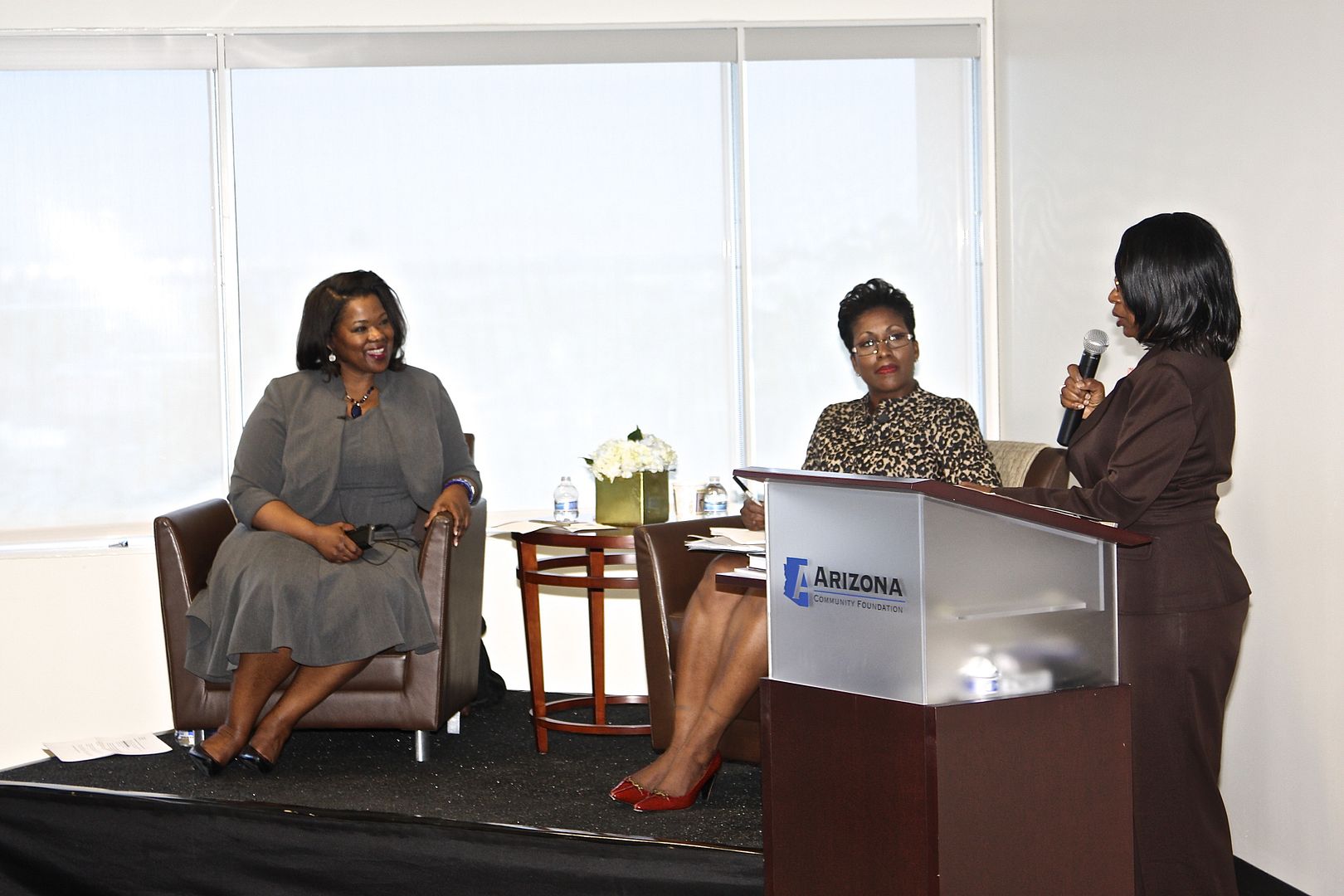 Carolyn Bristo Chatman
, BPI Task Force member and founding member of the African American Women's Giving and Empowerment Circle stated, "The February BPI event commemorating the heritage and legacy of extraordinary giving by "ordinary" African Americans reminded us that we are the legacies to whom much has been given. It made us feel proud as well as compelled to pay it forward."
Learn more about the Black Philanthropy Initiative at the
Arizona Community Foundation website
.