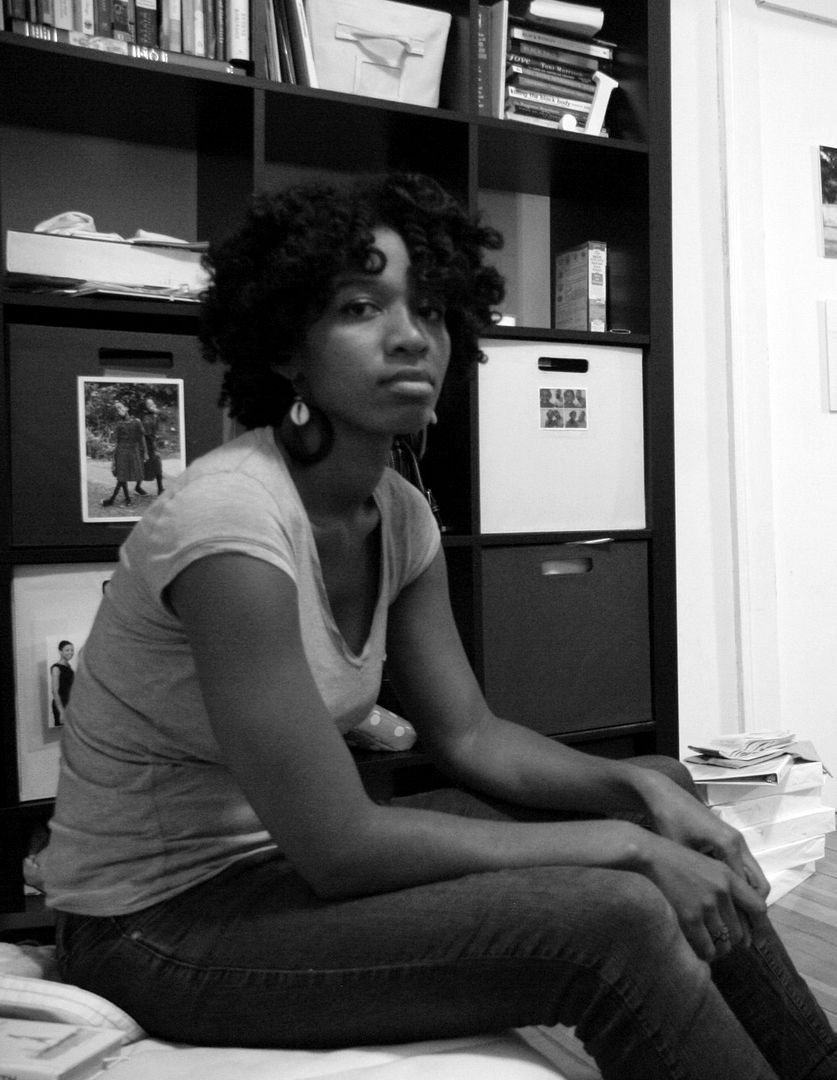 Never lose an opportunity of seeing anything beautiful, for beauty is God's handwriting.
— Ralph Waldo Emerson
By Valaida Fullwood, Contributor
Founder and co-director of
The Beautiful Project
, Jamaica Gilmer is a bold and passionate champion for Black girls, everywhere. Jamaica is a Durham, North Carolina-based photographer who through a camera lens tells vivid stories by capturing "vignettes of realities that are often overlooked and misunderstood." With The Beautiful Project, Jamaica uses photography and reflective workshops to give girls an opportunity to confront and investigate what it means to be beautiful, inside and out.
Jamaica, a graduate of Howard University's John H. Johnson School of Communications, often travels nationally to share knowledge as a guest lecturer and panelist. Her photographic portfolio includes special reports, such as "Black Women for Black Girls" and "Five: Portraits of Extraordinary People," as well as events, such as Robert Wood Johnson Foundation's Gathering of Leaders and the DNC Welcome Delegate Reception. Her body of work can be found at
JGilmerPhotography.com
. When she is not behind the camera, Gilmer says that she takes every opportunity to enjoy, love and nurture her husband and their sweet baby boy.
Hometown:
Largo, Maryland
Education:
BA, Radio/TV/Film, Howard University
Professional Work:
Freelance photographer
When did you take up photography? And what is its appeal for you?
I was always attracted to using the camera somehow. Memories hold power, and I remember feeling like I was walking through a story when I looked at my mother's photo albums. And it was heaven on a page to get a peek at the highs of my parents' relationship. As a young kid, I bugged my mother to no end to let me use her 35mm camera. Eventually, she did and I was a self-proclaimed historian wherever I went. In my head, I became queen of the 35mm disposable camera. In middle school I made the switch to video and film, but formal photography training began when I was at Howard. Until then, it was a ritual to send my negatives off to the printer. But being in the darkroom was poetic. Working hard to dodge and burn to get the image just right, watching the prints come to life in the chemicals—that place became a therapy of sorts for a depression I wasn't able to name at the time. I didn't realize it, but photography was showing its face as a tool to identify and use my voice.
How did The Beautiful Project come to be?
Beautiful was born out of transition and my slamming smack into what felt like a brick wall. In about a year's time my mother had her first heart surgery and survived, I got engaged to my sweetheart, my mother had her second surgery and didn't make it, I finished at Howard, got married, moved away from my family to a new city and decided to change my career focus from television production to photography. In sum, the flurry of drastic change left me overwhelmed.
One Friday a friend asked me what I wanted to do with my life and I surprised myself by answering simply: impact Black girls through photography. She said, "Ok. Go do it." In those moments, most go with what they know. So I prayed to God and asked him to give me His purpose for my life by Monday. I spoke with women in my life who professionally and personally had front-row seats to what it looked like when Black girls are happy, when they felt inspired, when they feel torn down. They shared story after story and by the end of those conversations I came up with the beginnings of The Beautiful Project.
From 2004 until 2007, I developed the photography portion of The Beautiful Project, all the while knowing there was something missing. In 2007, Pamela Thompson, a dear friend and gifted educator, created the curriculum for Saturday Studios: bi-weekly workshops that help girls dissect representations of Black women and girls in the media and their everyday lives. While we felt confident that we were in a good place, working steadily towards meeting the goals we set for our little girls, we sensed there was still some sort of deficit present for the older college interns. In 2010, we found the missing piece to our puzzle, Erin Stephens. Erin created a curriculum to help our undergraduate women investigate and define for themselves what personal values fuel their direct service work, relationships, personal and professional lives.
Are there common questions or challenges you see emerging through your work with Black girls and women?
Lately, three have stood out. The first question looks like a literal deep breath. Parents of Black girls varying in age and socioeconomic background often respond in a similar way when they find out what we do. Relieved, exasperated, they inhale, sometimes look off to the side, exhale and say, "This is so necessary" or "I am so glad this exists." We translate that moment, that deep breath to: WHAT can we do? Because there is a pervasive weight that we are trying to address for our daughters, trying to name it so we can handle it. Protect them. Prepare them. And it.is.hard.
The second question emerges from Black women: "How do we sustain our sanity, wellness and balance in the midst of doing this uphill work?"
The third challenge emerges from both Black girls and women: "How do we thoughtfully navigate relationships—what does it look like to hold other Black women, other Black girls in high esteem? To regard her respectfully whether we are different in personality, hair texture or skin tone? Whether we have something in common that is recognizable, love each other, or don't particularly like one another? How do we create and sustain a standard of thoughtful interaction?"
What do you envision for The Beautiful Project over the next three years?
Over the next three years, we will release a series of Image Campaigns: virtual and physical exhibits and community gatherings created by Black women and girls across the nation. With support from community partners and image-makers around the world, we will mobilize a national traveling exhibit systematically creating spaces committed to defining beauty, worth and power for ourselves.
Get ready, good people, get ready! Soon, we will ask you to pick up your cameras and put your pens to paper to join us in this work. We would love to know who you are so that as we release tools and call for resources we can have an impact and connect with the right folks: those invested in the wellness and agency of Black girls and women.
Contributed by Valaida Fullwood
Described an "idea whisperer," Valaida brings unbridled imagination and a gift for harnessing wild ideas to her work as a writer and project strategist. She is a founding member of Charlotte's New Generation of African American Philanthropists and author of Giving Back: A Tribute to Generations of African American Philanthropists. She also is a part of The Beautiful Community that Jamaica is forming. For more, follow
valaida.com
,
@ValaidaF
and
@BlkGivesBackCLT
.