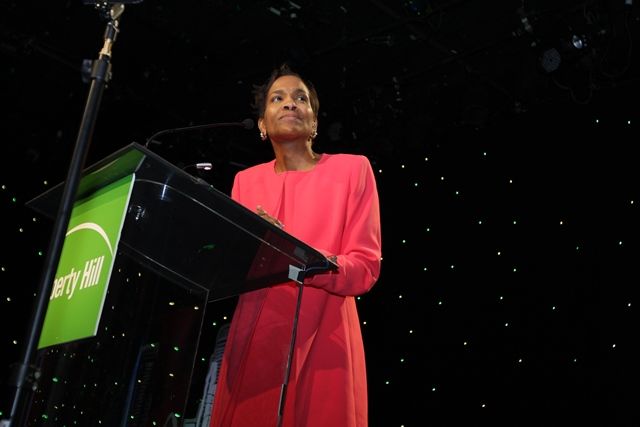 LOS ANGELES, CA – The
Liberty Hill Foundation
will host its annual 2014 Upton Sinclair Dinner on April 22, 2014 at the Beverly Hilton, honoring
Kafi Blumenfield
with the Diversity in Philanthropy Award.
Kafi Blumenfield began her service to Liberty Hill as a volunteer member of the Foundation's Community Funding Board in 2000 and has worked in different capacities, including serving as president and CEO. Her achievements while at the foundation include strengthening the strategic focus of Liberty Hill's grantmaking, launching the highly regarded Wally Marks Leadership Institute for Change, and establishing several initiatives to diversify Liberty Hill's donor base and bring new communities into philanthropy and social justice.
In addition to her service at Liberty Hill, Kafi serves on numerous boards and commissions, including the California Commission on the Status of Women, the board of Planned Parenthood Advocacy Project in Los Angeles, the advisory board of the Mayor's Office of Strategic Partnerships, the City of Los Angeles Parks and Recreation Commission and Los Angeles River Revitalization Corporation Advisory Board. Kafi is also a member of the selection committee for the James Irvine Foundation Leadership Awards and is the Vice Chair of the Southern California Grantmakers Board of Directors. Robert K. Ross, M.D., president and chief executive officer for The California Endowment will present the award.
For more information about the dinner, visit
libertyhill.org/dinner
.
Related post:
5th Annual Uplifting Change Summit Gathers Donors to Strengthen Los Angeles