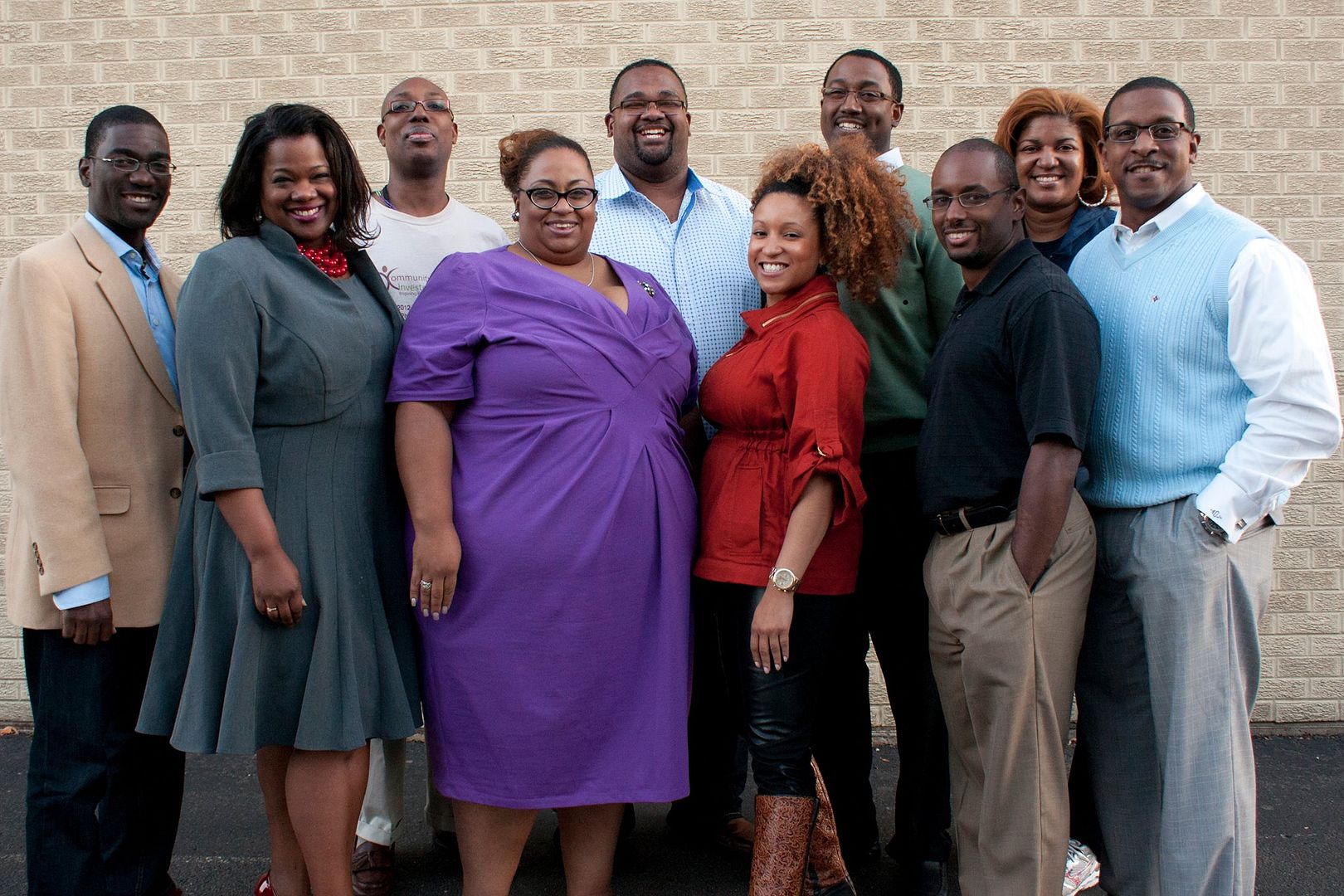 Community Investment Network Board of Directors
ATLANTA, GA – From April 11th through 13th, community philanthropists will gather in Atlanta for the 2014 Leadership Summit of the Community Investment Network (CIN), a national network of African-American and multiracial giving circles.
The summit will feature a workshop about giving circles that is open to the public,
"Donors of Color: Investing on the Supply Side of Philanthropy"
from 1:00-3:00 pm on Friday, April 11th at Georgia Tech's Wardlaw Center, 177 North Avenue. For more details, visit:
http://atlgivingcircles.eventbrite.com

/
.
The Community Investment Network is comprised of giving circle members who are young professionals, ministers, community organizers, financial analysts, retirees and more. CIN strives to demystify philanthropy in communities of color, and make it more democratic and accessible to all races, ages and classes.
"This is about accepting and owning the identity as a philanthropist in every sense of the word," says Effley Brooks, member of the CIN giving circle Denver African American Philanthropists. "When we come together, we can be more powerful. We have more power when we pool everything – not just our dollars, but all that we do as philanthropists."
"CIN provides leadership support through conferences, social networking and telecommunications," says Janice Bright of the Circle of Joy giving circle in Atlanta. "They connect us to professionals and experts in the field who are willing to share their time, talent and knowledge to help us improve and facilitate what we do in our communities."
In addition to the Atlanta summit, CIN will host its 10th Anniversary Conference, "Coming Full Circle," to be held October 2-5, 2014 at the Durham Marriott and Convention Center in downtown Durham, North Carolina. Speakers include Atlantic senior editor and writer Ta-Nehisi Coates and author
Nicole Lewis
. For more information and to register, visit the
CIN conference website
.
Learn more at
www.thecommunityinvestment.org
.
Photo credit: Sino Chum