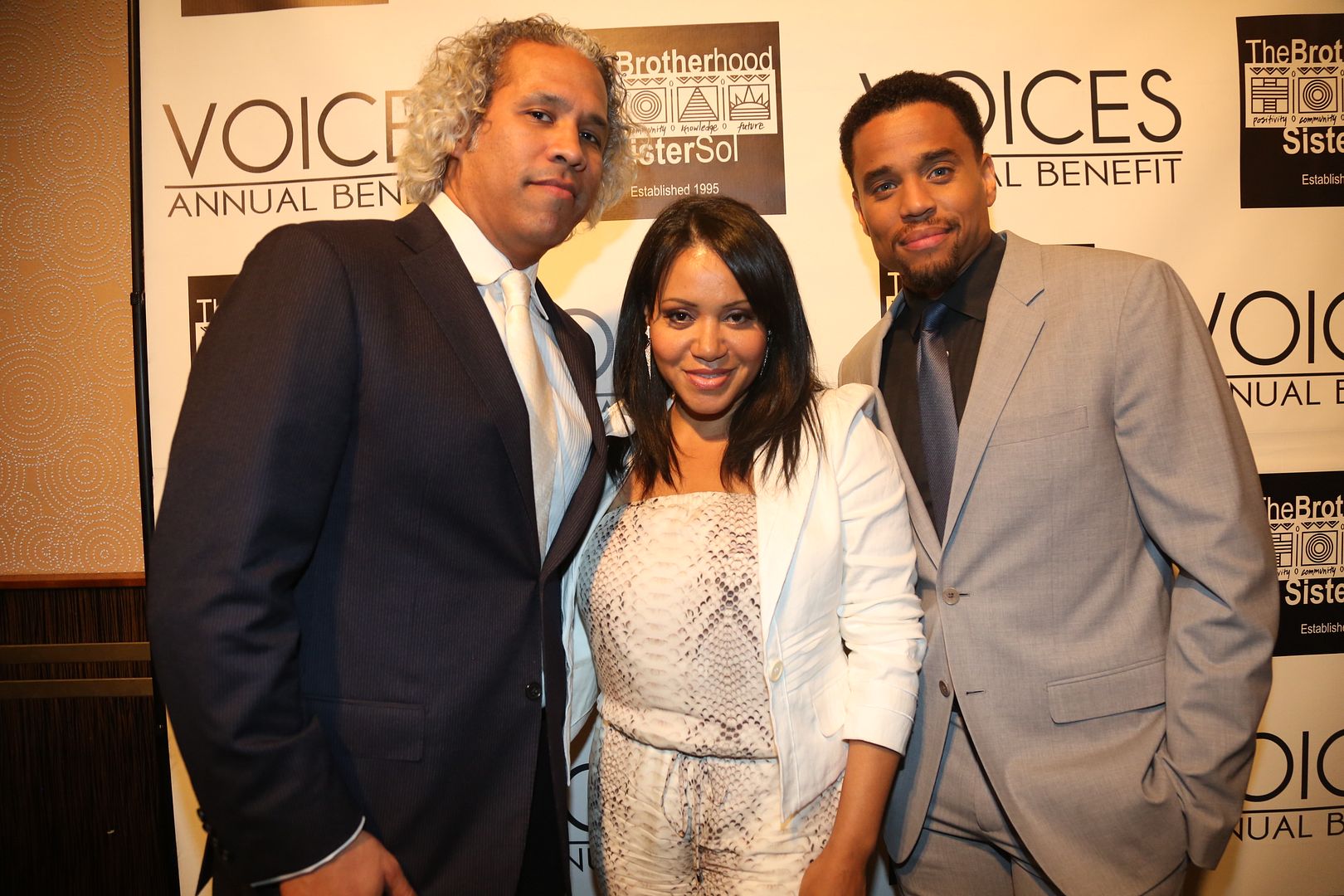 Khary Lazarre-White, co-founder and executive director, Brotherhood/Sister Sol
with Cheryl "Salt" James and Michael Ealy
By Akira Barclay, Contributor
NEW YORK, NY –The Brotherhood/Sister Sol, the nationally recognized nonprofit and youth development organization that provides multi-layered support, guidance and academic services to New York City area youth, hosted its 10th annual VOICES benefit on Thursday, May 8, 2014 at New York City's Edison Ballroom.
Golden Globe nominated actor
Michael Ealy
graciously accepted an award and Academy Award nominated Director
Lee Daniels
and Founder and Chairperson of Radio One Inc. (parent corporation of TV One)
Cathy Hughes
were recognized in their absence with Hughes sending a video acceptance speech. The evening was hosted by award-winning journalist and television personality
T.J. Holmes
, and celebrity DJ and Black Girls Rock!™ Founder
Beverly Bond
provided the music for the night.
The event brought out numerous VIPs and celebrities, including former New York City Mayor
David Dinkins
, actress
S. Epatha Merkerson
,
Cheryl "Salt" James
of Salt 'n' Pepa, counsel to NYC Mayor de Blasio
Maya Wiley
, former Secretary of NJ State
Nina Wells
, criminal attorney
Ted Wells
, NBA analyst and former professional basketball player
Dahntay Jones
, co-founder of Women in Entertainment Empowerment Network (WEEN)
Valeisha Butterfield-Jones
and Goldman Sachs partner
Valentino Carlotti.
VOICES is The Brotherhood/Sister Sol's signature, annual benefit that highlights the achievements of its youth, as well as the civic and philanthropic contributions of its honorees. The event provides an extraordinary opportunity for The Brotherhood/Sister Sol's supporters to celebrate the organization's commitment to helping youth develop into critical thinkers and community leaders.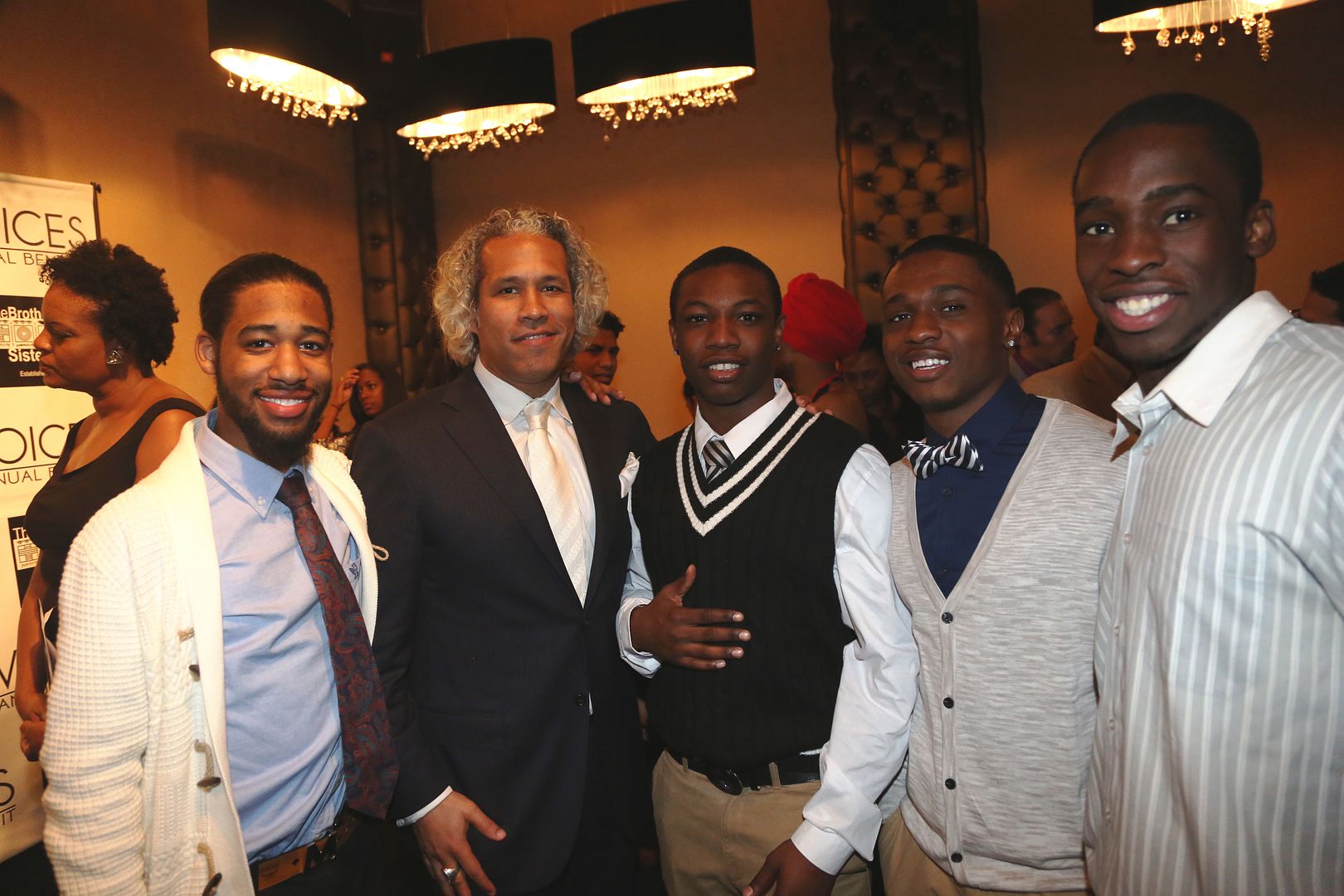 Khary Lazarre-White and The Brotherhood/Sister Sol participants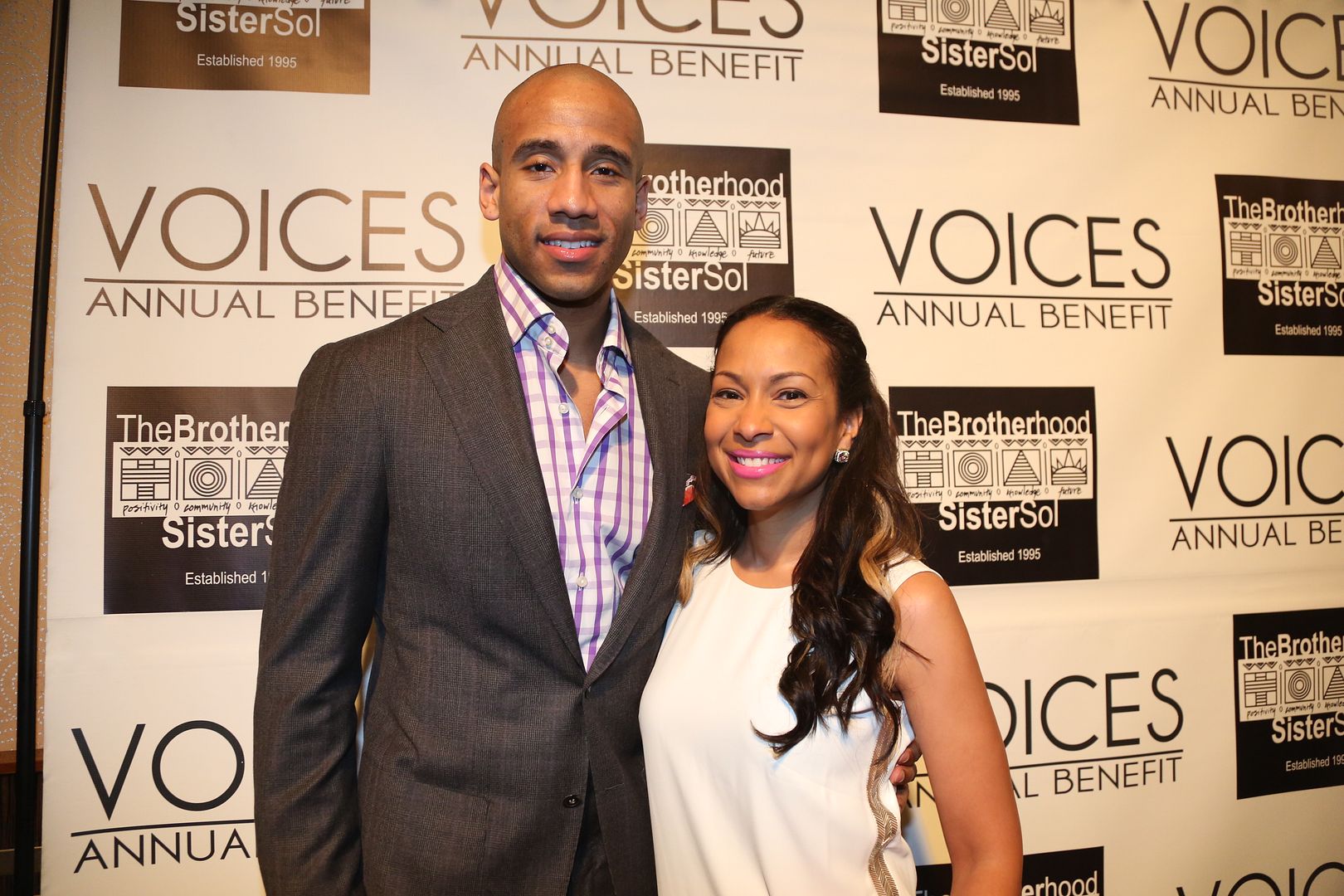 Dahntay Jones and Valeisha Butterfield Jones
Ted Wells, Nina Wells, Alfred Liggins, S. Epatha Merkerson and Lazarre-White
T.J. Holmes, Marliee Holmes and Lazarre-White
"VOICES is a particularly special event; it celebrates the unique model of our organization, the incredible achievement of our members and the broad reach of our policy work. We celebrate honorees, as well as all of the individuals and institutions that provide critical support for our work," said Executive Director and Co-Founder Khary Lazarre-White.
"Through the aid and resources of our vast network of members and supporters, along with our dedicated staff, we have helped our students to: overcome obstacles, redefine manhood and womanhood, create a moral code by which to live, bridge the educational gap, exceed the city's standard youth-driven statistics on education, break cycles of poverty; and, ultimately, gain admittance into some of the most prestigious colleges in the nation, including Yale, Columbia and Brown universities," he continued.
Michael Ealy delivered a heart-felt acceptance speech, commending The Brotherhood/Sister Sol for its proven track record of empowering Black and Latino youth. The evening also featured spoken-word performances and reflections by current participants and alumni of The Brotherhood/Sister Sol including Frank Lopez, Sandri Frias, Enmanuel Candelario, Rabih Ahmed, and award-winning poet Zora Howard.
About The Brotherhood/Sister Sol:
Founded in 1995, The Brotherhood/Sister Sol provides a comprehensive array of individualized services and support networks to New York City youth, including a Rites of Passage program, after-school care, counseling, summer camps, job training, college preparation, employment opportunities and international study programs to Africa, Latin America and the Caribbean. As a result of The Brotherhood/Sister Sol's dedicated work, 94% of its students have graduated from high school and 95% are working full-time or are enrolled in college. Due to its evidence-based model, the organization trains educators across the nation and advises on policy work related to youth development, mentoring, violence prevention and education. For more information, please contact development at fundraising@brotherhood-sistersol.org and visit
www.brotherhood-sistersol.org
.