Greater Washington Urban League (GWUL) Board of Directors Chairman Michael Akin, Thursday Network
President Charis Goff, and GWUL President & CEO George Lambert, Jr. at the Inaugural Spirit of Service Awards
Award ceremony recognized trailblazers in volunteerism and philanthropy
Washington, DC – Thursday Network, the young professionals' auxiliary of the Greater Washington Urban League and the Washington, D.C. chapter of the National Urban League Young Professionals, held its inaugural 2014 Spirit of Service: Celebrating Legends in the Making Awards on Wednesday, May 28, 2014 at New Town restaurant. The celebration honored individuals and organizations for outstanding contributions to philanthropy and volunteerism in the Greater Washington region. The 2014 awardees include:
Maudine R. Cooper
, past president and CEO of the Greater Washington Urban League, Thursday Network Legacy Circle Award;
Kendra Oates
, treasurer, Thursday Network, Volunteer of the Year award;
American Jewish Committee Access Chapter of Washington DC
, Maudine R. Cooper Community Excellence Award for Community Partnership;
Gilbert Campbell
, co-owner and director of business development, Volt Energy, Maudine R. Cooper Community Excellence Award for Corporate Partnership; and
Deena Smith
, literacy advocate, Luminary Award.
"Spirit of Service is meant to be a celebration of all the good work being done in our community through the Urban League and the many worthy organizations in the area," said Thursday Network president Charis Goff. "Young professionals in the greater DC region are powerful contributors of their time, talent and treasure. We believe in our ability to create change and are doing it in new ways everyday."
All proceeds from the event supported the signature programming of Thursday Network, including the I EMPOWER Scholarship Fund, the Empowerment Academy mentoring program, and the year-round slate of community service and Greater Washington Urban League activities. For more information about the Inaugural Spirit of Service Awards, please visit
www.thursdaynetwork.org
, or contact Lenita Smith at
pr@thursdaynetwork.org
.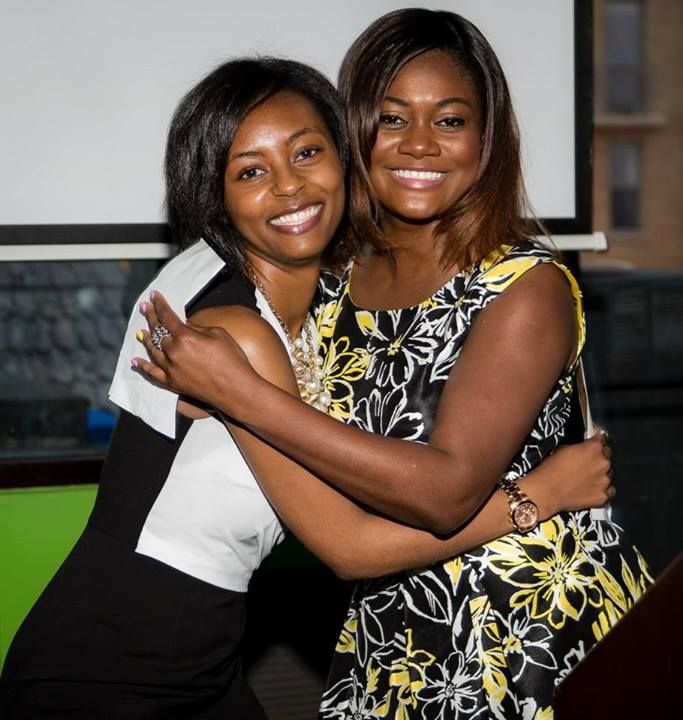 Donyiel Carr (right) presents Kendra Oates (left) with the Thursday Network Volunteer of the Year Award.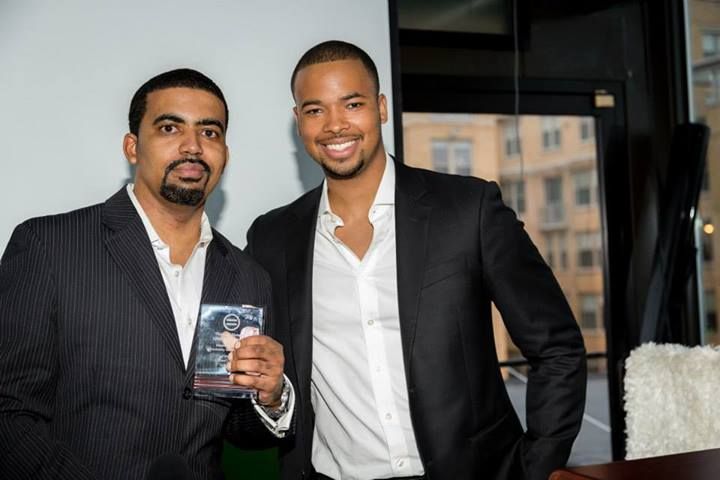 Thursday Network Fund Development Chair Elliott Johnson (right) presents the Maudine R. Cooper Community
Excellence Corporate Partner Award to Gilbert Campbell (left) of Volt Energy.
About Thursday Network
Founded in 1992, Thursday Network's mission is to provide a forum for young professionals, ages 21 – 40, to assist the Greater Washington Urban League in achieving its goals and to focus their efforts on community service and foster personal and professional development, social consciousness, political involvement, and economic empowerment.