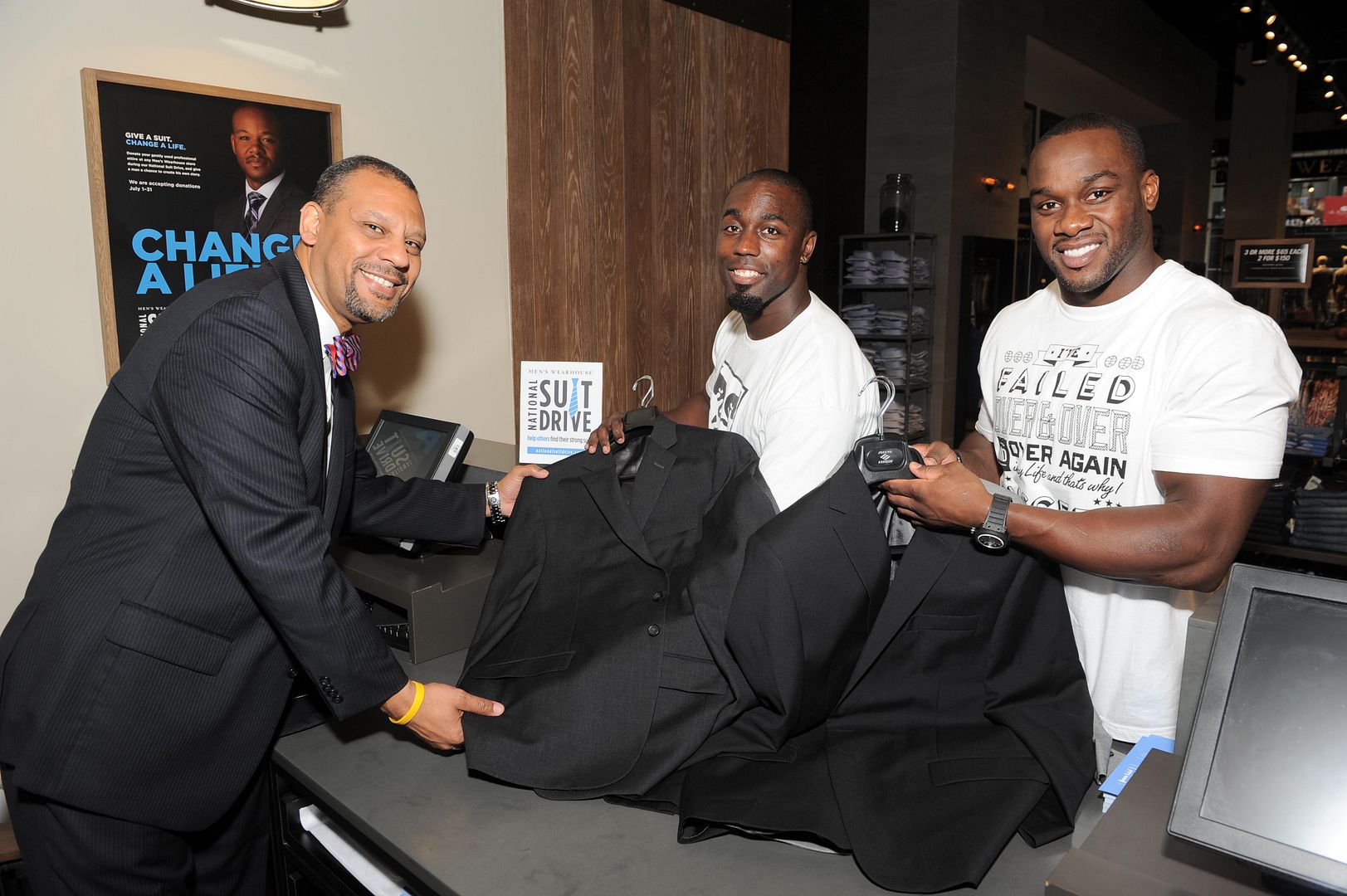 New York Giants stars Stevie Brown and Jon Beason donate suits at Men's Wearhouse in New York City
for the 7th annual National Suit Drive.
The
2014 National Suit Drive
hosted by retailer
Men's Wearhouse
encourages donations of gently-used suits and professional attire (men's and women's suits, shirts, jackets, ties, pants, belts and shoes) that will be refurbished and distributed to over 180 nonprofit organizations, which will provide job-readiness skills and training to men and women who are transitioning into the workforce. In return, Men's Wearhouse will provide a coupon for 50% off a future purchase to each participating donor.
After some pre-season closet cleaning, New York Giants stars Jon Beason and Stevie Brown showed their support by donating a few suits at the Men's Wearhouse flagship store in Manhattan on July 17th, just in time before the start of training camp.
To support the cause without donating from your own closet, Men's Wearhouse will make a monetary donation of $1 (up to $20,000) to their National Suit Drive cause for every new Twitter and Instagram follower and each time the hashtag #giveasuit is used. The month-long initiative ends on July 31st.