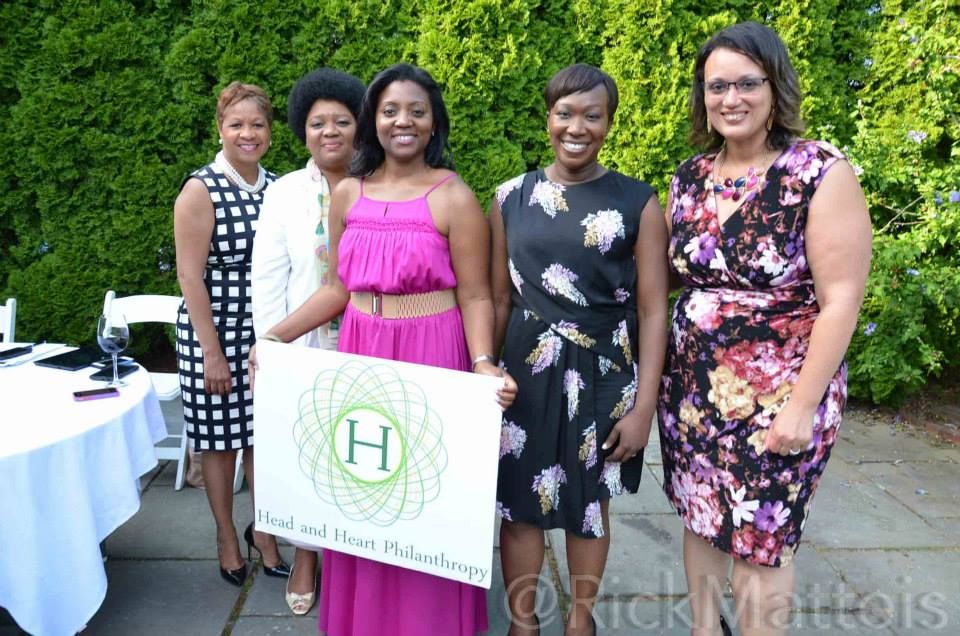 Tonya Griffith, Wells Fargo (summit sponsor), Comcast Foundation's Charisse Lillie, Head and Heart Philanthropy Founder Christal M. Jackson,
MSNBC's Joy-Ann Reid
and Skillman Foundation President Tonya Allen at "Philanthropy on the Vineyard 2014"
opening conversation, Sunday, August 10, 2014.
Annual summit returned to Martha's Vineyard for three days of panel discussions and conversations on black philanthropy
NEW YORK, NY – The 3rd annual "Philanthropy on the Vineyard" summit gathered an influential cohort of foundation, nonprofit and corporate executives, faith-based leaders and philanthropists for enlightening and empowering discussions on philanthropy. The convening was hosted by Head and Heart Philanthropy at the Harbor View Hotel in Edgartown, MA that featured speakers MSNBC hosts
Joy-Ann Reid
and
Touré
; Credit Suisse's
Michelle Gadsden-Williams
; White House Director of Social Innovation Fund,
Michael Smith
; New York Times bestselling author,
dream hampton
; the Kapor Center for Social Impact's
Mitch Kapor
and
Freada Klein Kapor
; NBA Retired Players Association President and CEO
Arnie Fielkow
; Comcast's Vice President of Community Investment and President of the Comcast Foundation,
Charisse Lillie
; Color of Change's
Rashad Robinson
; and more.
The summit kicked off on Sunday, August 10 at Lola's Restaurant with a discussion on the economic state of African Americans from 50 years ago to today, moderated by Joy-Ann Reid with panelists
Tonya Allen
, president of the Skillman Foundation and Charisse Lillie. The opening discussion was active on social media with attendees using the hashtag
#hhp2014
.
Highlights during the summit included the second annual Charisse Lillie Luncheon themed "The Intersection of Corporate America and Philanthropy" keynoted by Michelle Gadsden-Williams, Managing Director and Head of Diversity & Inclusion at Credit Suisse; and a special reception honoring Color of Change attended by writer and creator of BET's "Being Mary Jane"
Mara Brock Akil
and Congresswoman
Sheila Jackson Lee
(D-TX).
Session topics included: "The Influence of Faith and Philanthropy, Social Justice and the 'New' Black Church," "Inside the World of Foundations-Communications and Grant making," "The Impact of Sports, Media, Arts and Entertainment on Philanthropy," and "Global Philanthropy & Investment Opportunities, Creating a Sustainable Economy in Haiti."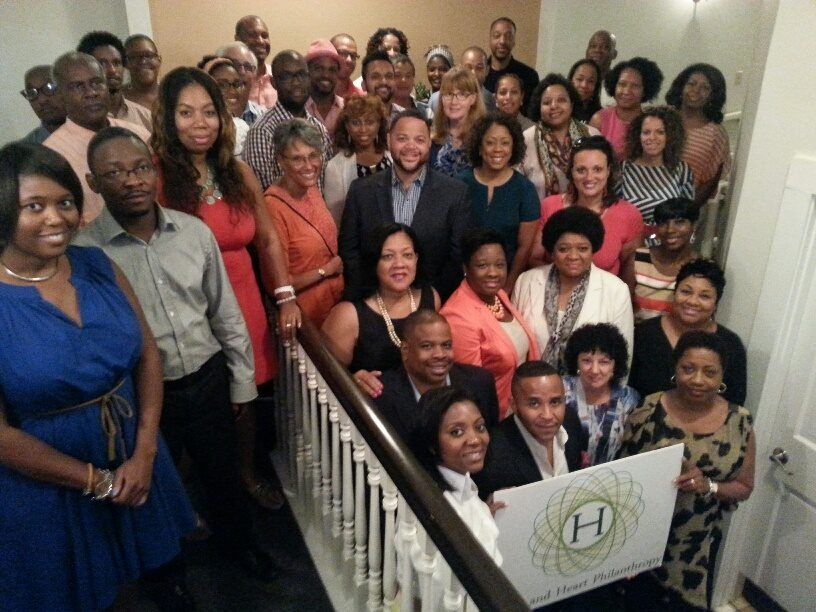 Philanthropy on the Vineyard 2014 cohort
After three years of hosting Philanthropy on the Vineyard, Head and Heart Philanthropy Founder Christal M. Jackson reflects on its importance: "I've learned that there is a need to convene and connect people of color around key topics of health, education, poverty alleviation and social enterprise, in a space where they feel safe to speak about their work and personal experiences. Often times the mainstream community has defined in their own terms of how we see our community, and the work that needs to be done. I've learned that it's possible to bring others along, especially once we are clearer on our true perspective. The summit gives us the courage to share and provides hope to return back to our respective communities to continue our work not alone, but in collaboration with like-minded individuals around the country."
For additional information and to view a list of all summit attendees, visit
www.headandheartphilanthropy.com
and
www.facebook.com/HeadandHeartPhilanthropy
.
Photo credit: Rick Matteis