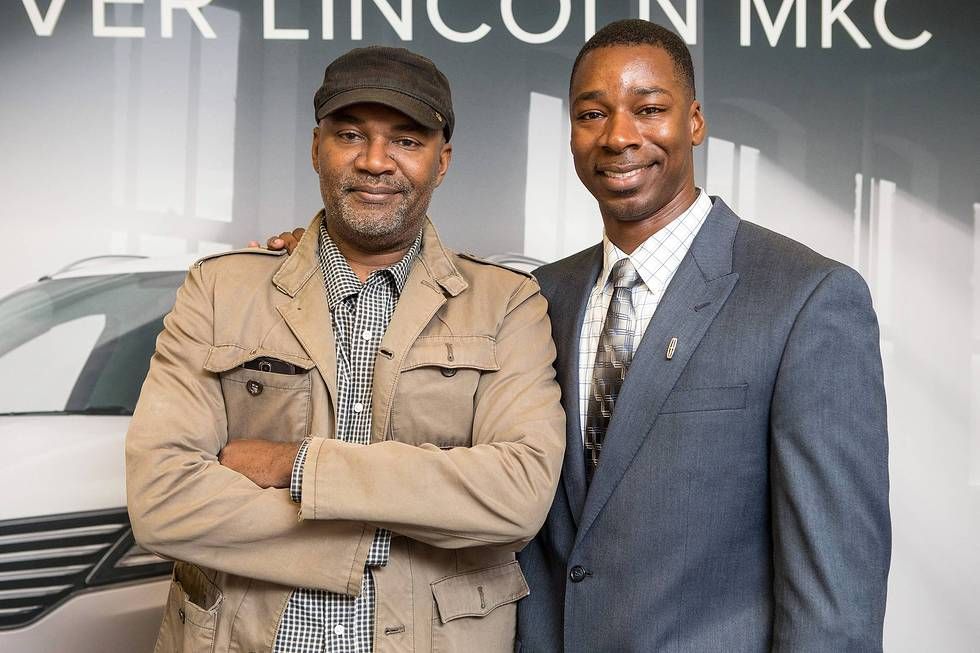 Acclaimed author and director
Nelson George
and a Lincoln Motor Company representative attend the 12th Annual Run&Shoot Filmworks Martha's Vineyard African American Film Festival on August 7. George debuted his work in progress documentary profiling
Misty Copeland
titled "A Ballerina's Tale." In related news, Lincoln has teamed up with historic African-American greek letter organizations to aid communities. Learn more about "The Divine Nine Driven To Give" program by visiting
www.DivineNineDrivenToGive.com
.
Jennifer
and
Julia Hudson
, founders of
Julian D. King Gift Foundation
, hosted over 8,100 students at their 4th Annual Hatch Day Celebration on August 14 in Chicago. The annual celebration was held in honor of Julia's son and Jennifer's nephew, Julian D. King, on what would have been his 13th birthday. "Our goal each year is very simple," said Jennifer Hudson. "We want these kids to know we are here for them and paying attention to their needs. If one child walks away with that feeling, then we've been successful. Chicago needs positive support more than ever and we hope that by doing this, we can encourage the next generation to keep on in that direction."
"Going to school has never been more expensive," added her sister Julia Hudson. "We want our community's children to have everything they need in order to start the school year out right and that's what we aim to do every year we host Hatch Day in Julian's honor," she added. The Foundation acts as a catalyst for change in children's health, education and welfare and exists to provide stability, support and positive experiences for children of all backgrounds so that they will become productive, confident and happy adults.