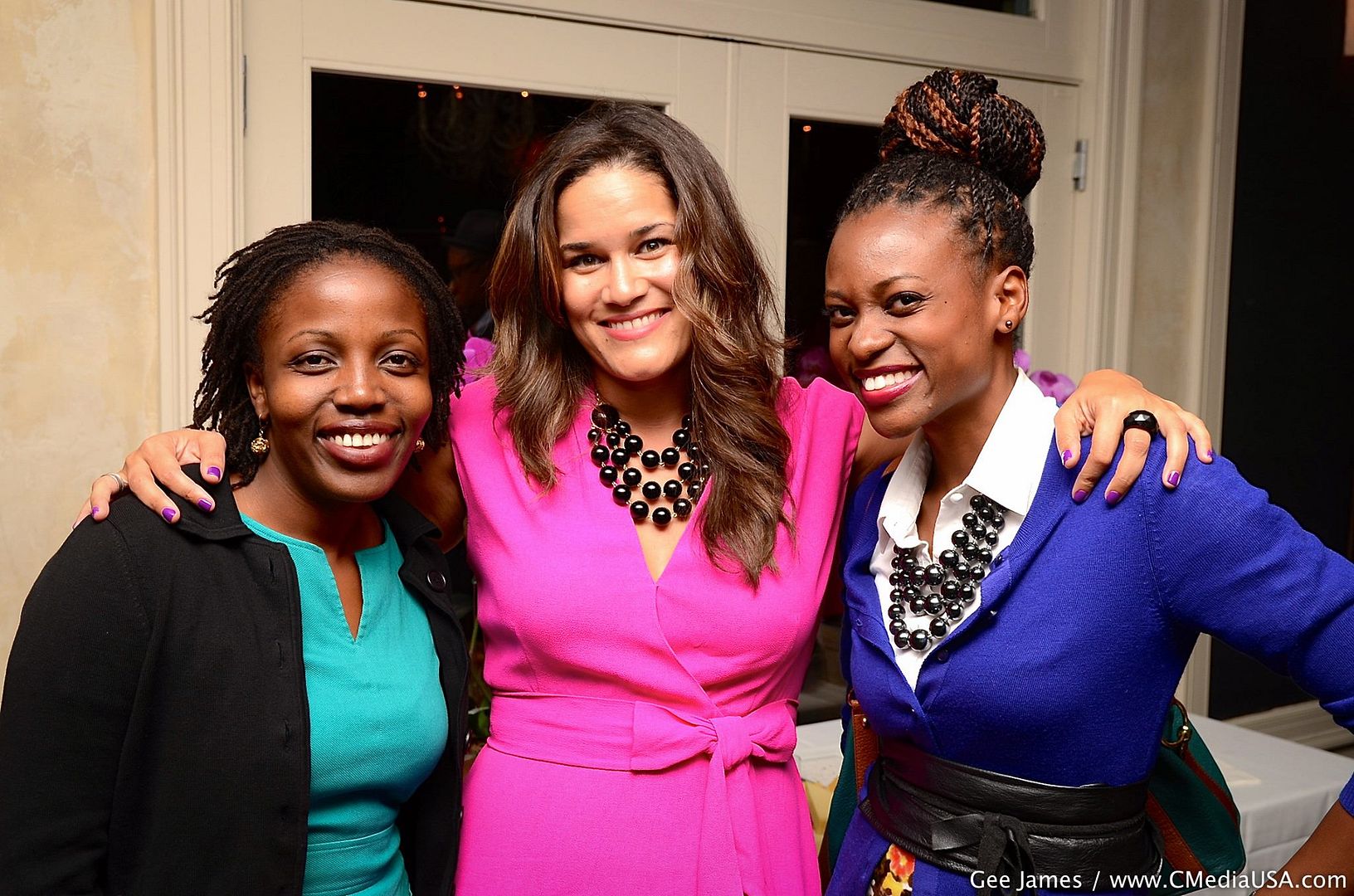 Saranah Holmes (center), founder of Daily Do Good with Friends of Ebonie's
Ebonie Johnson Cooper (right) and guest at the Daily Do Good launch party in Washington, DC.
WASHINGTON, DC – On September 24th, DC's millennial community gathered at Lost Society for the launch of
Daily Do Good
, a new e-newsletter service that caters to the philanthropic community and organizations in the Washington, DC metropolitan area. The e-newsletters – Daily Do Good and Do Good Now – will provide opportunities for the area's thousands of nonprofits to advertise their events and causes to service-minded professionals.
"After close to a decade of experience in the nonprofit and charitable giving fields, I'm excited to create and share this new resource for the Washington, DC area," said
Saranah Holmes
, founder of Do Good LLC. She adds, "Supporting altruistic causes are important to the overall future of our society, and I look forward to the Daily Do Good and Do Good Now making it easier for others to learn about these opportunities and share their time and their good."
Saranah was recently featured on the blog of
FriendsofEbonie.com
, a young philanthropy coaching consultancy that caters to black millennials. She shared how Daily Do Good (DDG) will support young black philanthropy:
"While I know I represent the young black professional, the nonprofit worker, and the female entrepreneur, the Daily Do Good target is very broad. We are looking to attract anyone who is looking to get involved in giving. There will be something for everyone at the DDG but there will also be opportunities for niche topics. The blog will be the area where we can focus on those specialty areas. For example, August is Black Philanthropy Month. In August we can use the blog to highlight the importance of that month.
Not to mention, the DC metro area has billions of dollars in giving power. As we heard at the Black Benefactors dinner, there are lots of resources for the black community. In a city whose population is more than 50% black, DDG will reach the black community no matter what."
Visit the website at
dailydogood.co
to sign up for the e-newsletters and to learn more about featuring your nonprofit organization.
Photo credit: Gee James