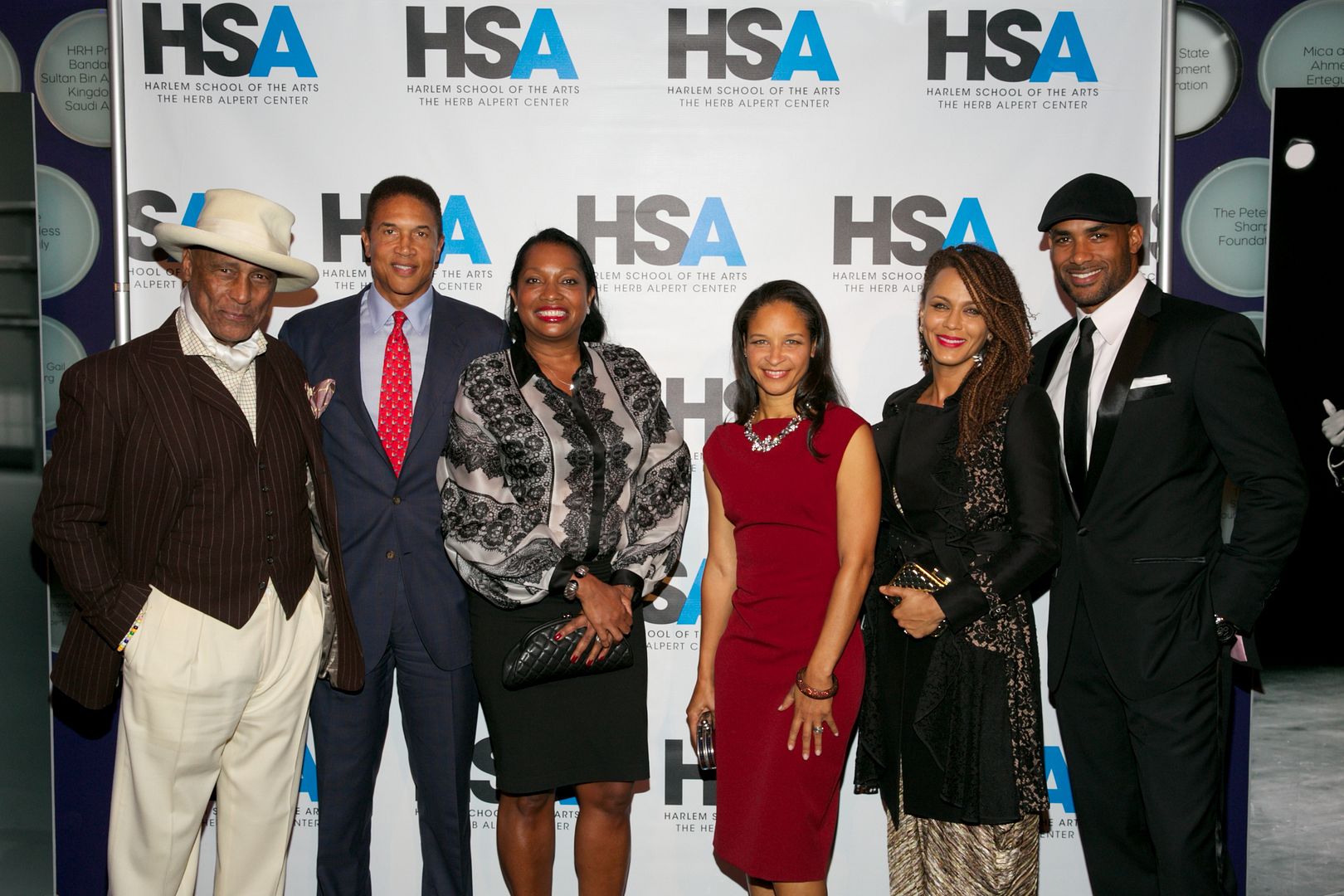 Rashid Silvera, Christopher J. Williams, Gala Co-Chair Janice Savin Williams, Yvette L. Campbell,
Nicole Ari Parker and Boris Kodjoe
On Monday, October 6, 2014, Harlem School of the Arts (HSA) celebrated their Fall Benefit at Jazz at Lincoln Center's Appel Room in New York City. Special guests in attendance included
Terence Blanchard
,
Boris Kodjoe
and
Nicole Ari Parker
as HSA honored
GE Asset Management
(Corporate Award),
Christopher M. Keogh
of Goldman Sachs (Leadership Award) and
Hearst Foundations
(Philanthropy Award). The evening was hosted by WNBC's
David Ushery
.
For nearly a half-century, Harlem School of the Arts has transformed the lives of tens of thousands of young people through world-class training in the arts, and this annual benefit offered the iconic art institution an opportunity to thank its various donors and supporters. "I relish the opportunity to honor each and every person and organization that supports what we are trying to do at the Harlem School of the Arts, which is to keep our doors open all year long so that young people can explore the future artist within themselves," explained Yvette L. Campbell, HSA President & CEO.
This year's gala featured an array of musical, dance and theater performances, including HSA's Advanced Jazz Combo, an excerpt from the theatre department's Soul Nativity, and more.
HSA Board Members Dawn Davis-LaFollette, Michelle Fizer Peterson and Lydia Carlston (far right)
with Dr. Henry Jarecki and Yvette L. Campbell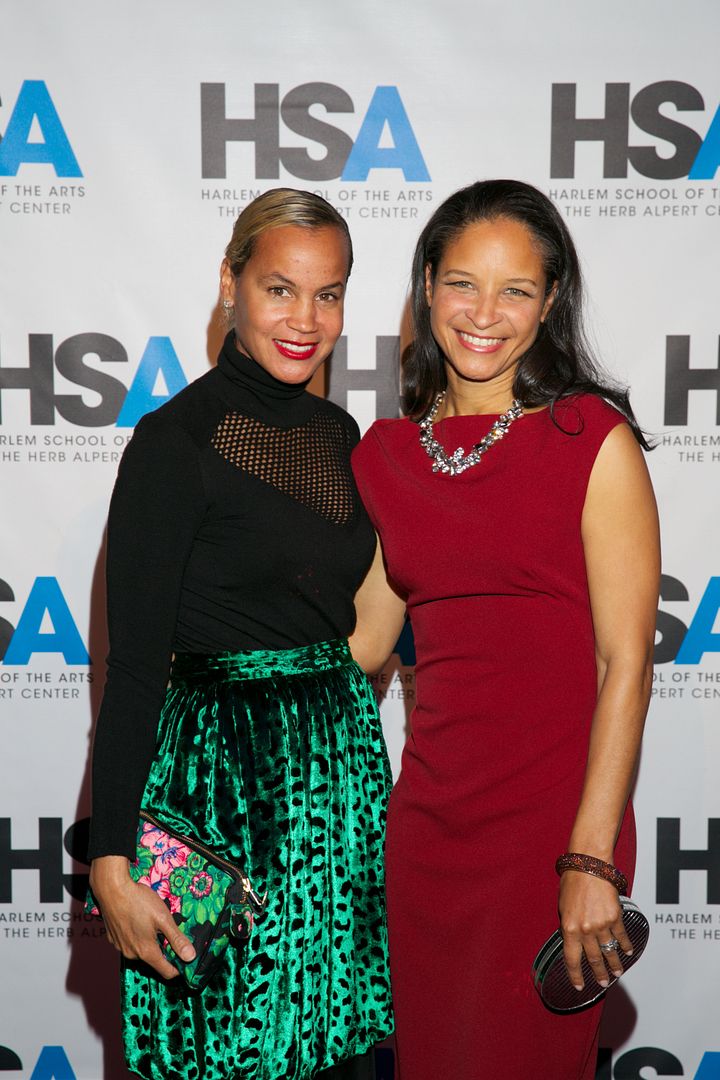 Gala Co-Chair Erica Reid and Yvette L. Campbell;
HSA Board Chairman Charles Hamilton and Pamela Carlton
Terence Blanchard (center) with Lydia Carlston and Nicole Ari Parker
About Harlem School of the Arts
HSA's mission empowers young people mainly from under-served communities in Harlem to find and develop the artist and citizen within themselves. The school's environment teaches discipline, stimulates creativity, builds self-confidence and adds a dimension of beauty to the lives of each student. HSA annually serves nearly 4,000 children through on-site instruction and its vital partnerships with NYC schools. It stands apart among the premier arts institutions in New York City, as the sole provider of quality arts education in 4 distinct disciplines – music, dance, theatre, and visual arts. HSA boasts an impressive alumni base of Tony-award winning actors, celebrated operatic voices and jazz musicians, visual artists, dancers, and inspired citizens who cite HSA as the platform from which they launched careers in law, business and other professional fields. For more information about Harlem School of the Arts, visit
www.hsanyc.org
.
Submitted by Akira Barclay
Photo credit: Julie Skarratt