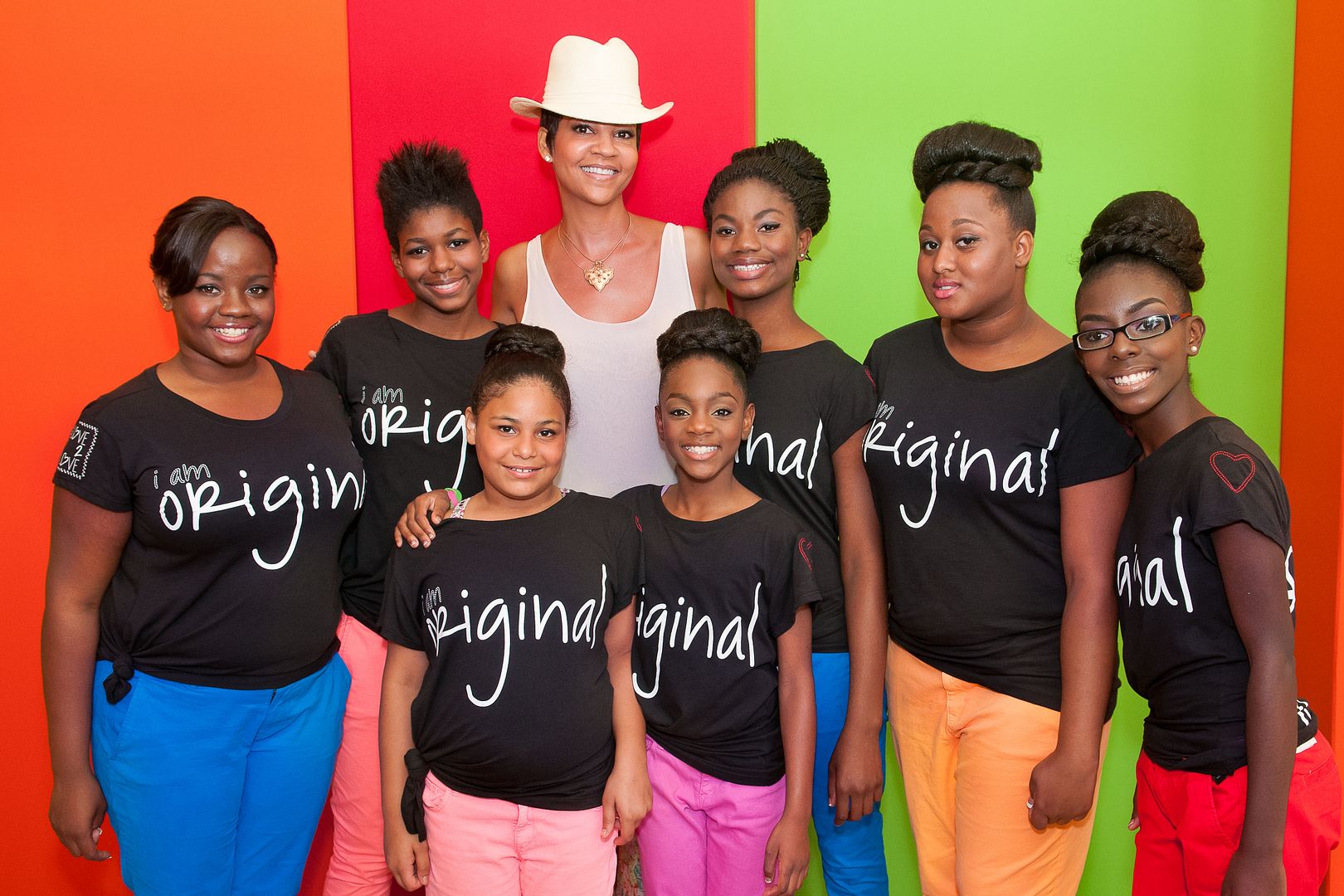 Tracy Wilson Mourning and girls from the Honey Shine mentoring program
Mentoring Through Philanthropy: Rising to the challenge of giving back and paying it forward in and around "our" communities
MIAMI, FL – Tracy Wilson Mourning, founder of
Honey Shine, Inc.
mentoring program and Howard University, will host a panel discussion on the value of mentorship and philanthropy during the University's 2014 Homecoming festivities. The two-hour discussion will take place on Wednesday, Oct. 15 at Howard University's Blackburn Center from 4:30 p.m. – 6:30 p.m.
Akil Kamau
, Howard University Vice President for Administration at the Howard University Alumni Association will moderate the panel. Panelists will include:
Tracy Wilson Mourning
, founder of Honey Shine Inc., co-founder of the Mourning Family Foundation and Howard alumna;
Tuesday Wilson
, Howard University student and undergraduate representative for the Howard University Board of Trustees, Alpha Kappa Alpha Sorority and National Council of Negro Women;
Dr. Amy Yeboah
, Howard University faculty member and Black Women in America instructor;
Sonya Lockett
, Vice President, Corporate Social Responsibility, BET Networks; and
Jeff Johnson
, award-winning journalist.
Mourning's desire to begin her mentoring program in south Florida stemmed from research findings that show children and teenagers with positive role models in their lives tend to make better choices. As she prepares to expand Honey Shine nationwide beginning in her hometown of Las Vegas, Mourning also felt it necessary to extend her mentorship to the young minds at her beloved alma mater, Howard University. Mourning and her husband, National Basketball Hall of Famer
Alonzo Mourning
, hope that this 2014 Homecoming panel fosters a post-panel discussion call to action for all attendees. Even further, the philanthropic power couple ultimately hopes the panel creates an incredible networking opportunity for students and is the birth of a long-term alliance with the university and the Mourning Family Foundation.
"Important to the success of Honey Shine are the mentors who provide guidance to the young girls," said Mourning. "Mentors share their personal experiences and help guide our youth to a healthy and happy future. Charity relieves the pains of social problems, whereas we strive to gear the focus on philanthropy, which attempts to solve those problems at their root causes. And for this reason, I also want to pay it forward for my fellow Bisons at HU."
About Honey Shine
The Honey Shine Mentoring Program encourages the balance of mind, body and soul in girls and women by providing nurturing experiences that enlighten their paths and empower their future. For more information on how you can become a Corporate Partner or an Individual Lady Bug sponsor, please call 305-476-0095 or visit
www.HoneyShine.org
.
About Mourning Family Foundation
Since 1997, the Mourning's have raised more than $10 million for their charity initiatives including Overtown Youth Center, a state-of-the-art facility that serves as a safe haven for children and families to participate in recreational and educational activities from 2nd grade through graduation, and Honey Shine, which provides at-risk young women with positive role models and influences through its enrichment programs, workshops, camps and sisterhood. For more information visit:
www.mourningfamilyfoundation.org
.
Source: Press release