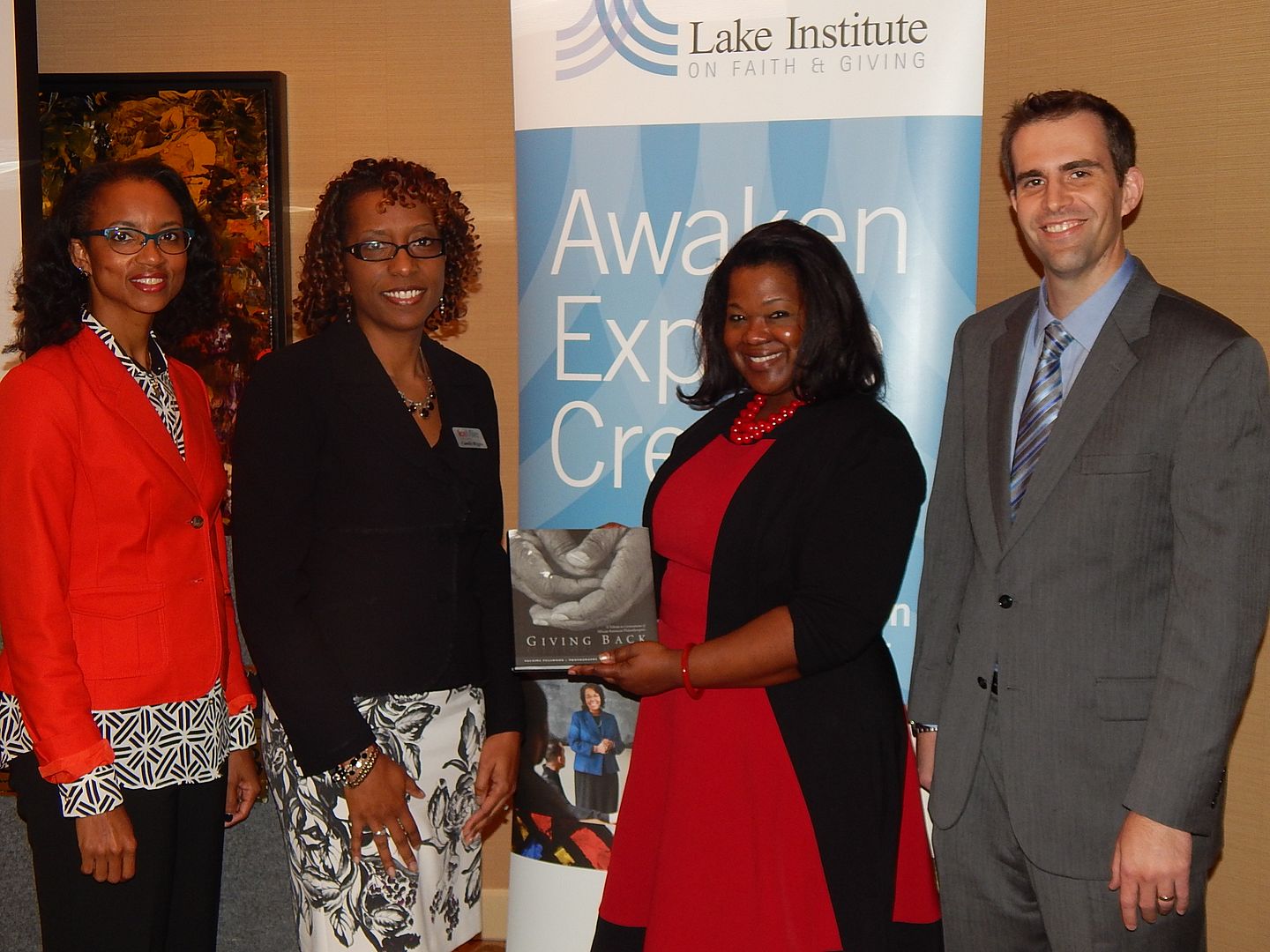 Valaida Fullwood, 2014 Lake Institute Distinguished Visitor (2nd from right), David King, Lake Institute Director (far right) and guests
INDIANAPOLIS, IN – On October 16-17, the Lake Institute on Faith & Giving at Indiana University Lilly Family School of Philanthropy hosted its
2014 Distinguished Visitor
for a series of special engagements and events. The Distinguished Visitor is a visionary philanthropic practitioner selected to share their story with community leaders, local philanthropists, public groups and various faith communities. This year marked their first African American in the role,
Valaida Fullwood
, author of
Giving Back: A Tribute to Generations of African American Philanthropists.
Fullwood was a match for the Distinguished Visitor Program because of her uncanny ability to unite imagination, social innovation, culture and giving. She helps individuals write stories that should be told, while reframing philanthropy to include all givers.
Her activites included a special visit with Ice Miller Legal Counsel, speaking to partners, attorneys and their clients to reinforce the importance of a strong commitment to the communities they serve; meeting with female giving circle leaders in the greater Indianapolis community; and speaking to students enrolled in Historical Contexts and Contemporary Approaches to Philanthropy, where she shared the linkages between historical giving and the current movement in giving circles, Black Philanthropy Month, and reframing philanthropy. On October 17, a public lecture was held at the Indianapolis Urban League where Fullwood inspired rich conversation about both traditional giving and the consideration of new points of entry for donors. The event underscored the importance of each person being a change agent within their community.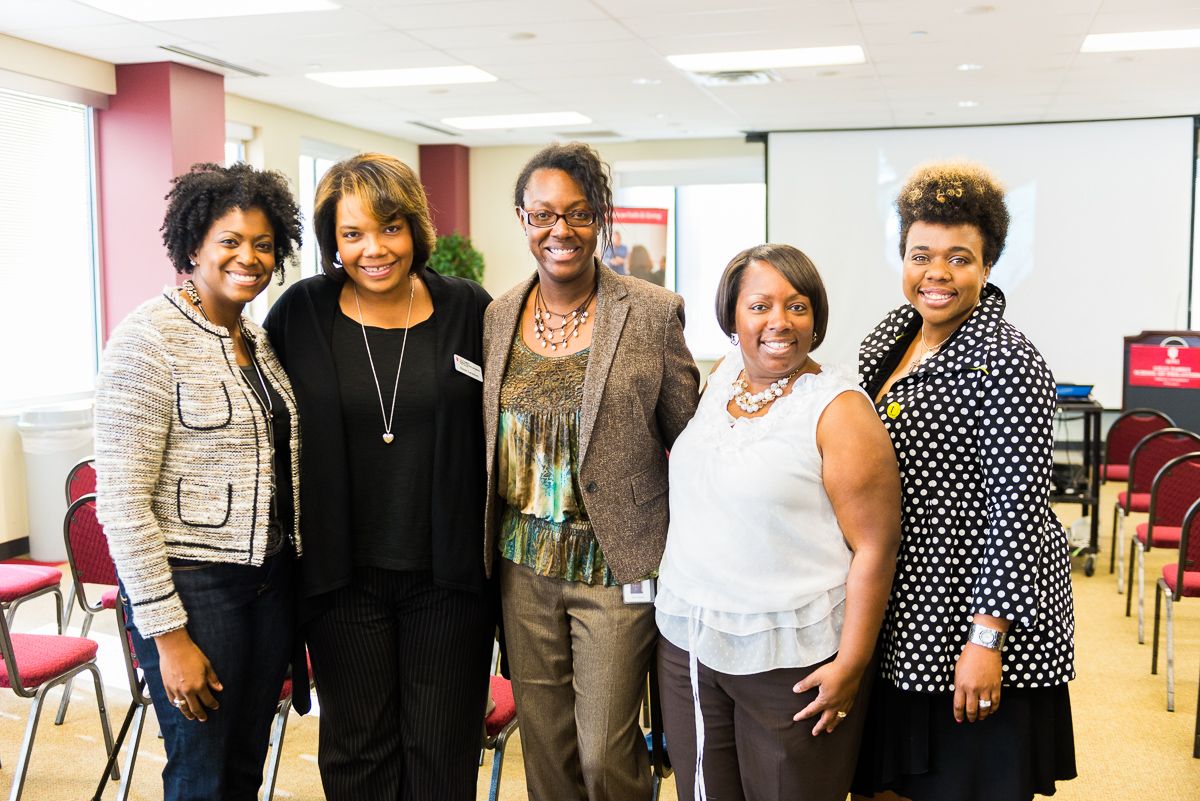 Aimee Laramore, Lake Institute Associate Director (2nd from left) with guests.
The main goals for the events were for guests to explore the importance of collaboration across race, ethnicity and culture; gain key insights for starting a giving circle and participating in collective giving; embrace their personal giving story; reflect on the intimate collection of giving stories presented by Fullwood; and discover the role that reframing philanthropy has in crafting a richer picture of generosity, social justice and community engagement.
Learn more about the Distinguished Visitor Program at the Lake Institute
website
.
Photo credit: Paul D'Andrea