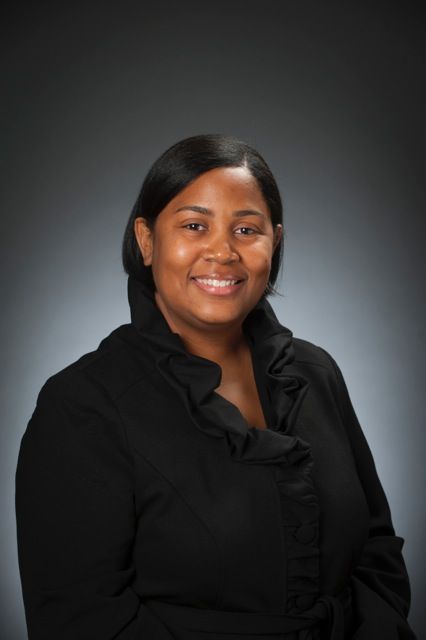 PITTSBURGH, PA –
Kenya T. Boswell
, charitable giving manager at BNY Mellon, has been named President of the BNY Mellon Foundation of Southwestern Pennsylvania, effective January 1. Boswell will succeed James P. McDonald, who previously announced plans to retire at year-end.
"Kenya has successfully advanced workforce development programs in partnership with local non-profit organizations and has led a series of funding initiatives to help veterans, young people aging out of foster care, families in economic distress and many others in need," said Jeep Bryant, BNY Mellon's global head of Marketing and Corporate Affairs. "This appointment is well-deserved recognition of Kenya's contributions to the growth of the Foundation and her role in deepening its community impact across the Pittsburgh region."
Prior to joining BNY Mellon in February 2008, Kenya worked in Duquesne Light's Corporate Communications and Community Affairs department, where her responsibilities included managing the company's signature Partners in Education program, developing innovative signature initiatives, such as the Power of Warmth, and identifying opportunities for executive volunteerism.
Kenya is an Advisory Committee Member for Carnegie Mellon University's Program for Research & Outreach on Gender Equity in Society (PROGRESS), a Community Advisory Board Member for WQED Multimedia, a Three Rivers Workforce Investment Board Youth Policy Council Member and a member of the University of Pittsburgh Institute of Politics Workforce Development Committee. Kenya was recognized by Pittsburgh Magazine as one of Pittsburgh's 40 under 40 leaders in 2008, by the New Pittsburgh Courier as one of their 2011 Fab 40 honorees and was most recently named a 2014 Black Achiever in Industry by the Harlem YMCA for her professional accomplishments, community involvement and commitment to diversity.
Kenya is also a founding member of the Pittsburgh based
Sankofa Fund of Southwest PA
, a giving circle comprised of African American philanthropists who join together to strategically invest their time, talent and resources towards the issues and organizations in their community.
Kenya received a B.S. from the University of Pittsburgh, a M.S. in Management from Robert Morris University and recently completed Carnegie Mellon University's Heinz Negotiation Academy for Women.
The Foundation recently launched a $1 million Social Innovation Challenge in partnership with The Forbes Funds that will enable nonprofits in southwestern Pennsylvania to solve critical social challenges and crowdsource technical solutions. Each year, BNY Mellon invests more than $7 million in the Pittsburgh region through a combination of grants and charitable sponsorships.
Press release