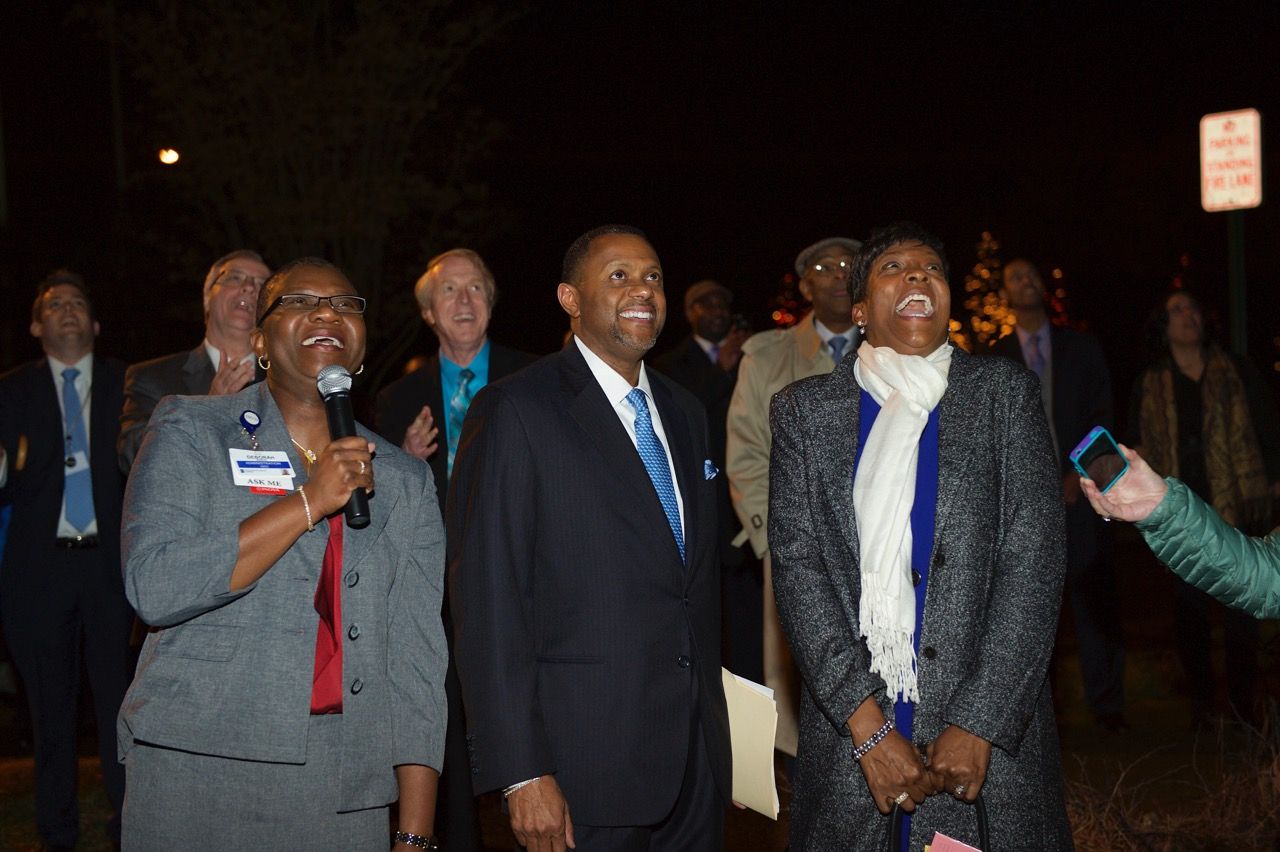 Deborah Addo, CEO of Inova Mount Vernon Hospital with Mark and Brenda Moore as the new
Mark and Brenda Moore Patient Tower sign is lit for the first time.
ALEXANDRIA, VA – Inova Mount Vernon Hospital officially dedicated the new
Mark and Brenda Moore Patient Tower
building at a special ceremony on December 9th. Hospital leaders joined with major donors and more than 125 dignitaries and VIPs representing community, business, political and Inova Health leadership from across the region to celebrate the culmination of more than four years' work and planning.
The Mark and Brenda Moore Patient Tower features new all-private patient rooms, greatly expanded facilities for the Inova Joint Replacement Center and Inova Rehabilitation Center, a dedicated new gymnasium, and new cognitive suites and other state-of-the-art patient care areas.
Deborah Addo
, Inova Mount Vernon Hospital Chief Executive Officer, remarked that this aesthetically pleasing, world-class facility will enhance privacy and promote a healing environment for patients. "Already," Addo said, "patients have remarked about the strong sense of healing it brings. Every detail in the tower has been designed with the patient in mind. The Mark and Brenda Moore Patient Tower combines the best in medical technology and patient safety with many thoughtful aesthetic touches. It's a great example of what we mean at Inova Mount Vernon when we say 'we put the patient first.' For physicians and staff members, the tower has already led to an increased sense of pride in our facility and healing mission."
In his remarks, lead donor
Mark Moore
added that "we dedicate this new facility in honor of the physicians, nurses and staff of Inova Mount Vernon Hospital and to all future patients who will benefit from the wonderful care rendered here."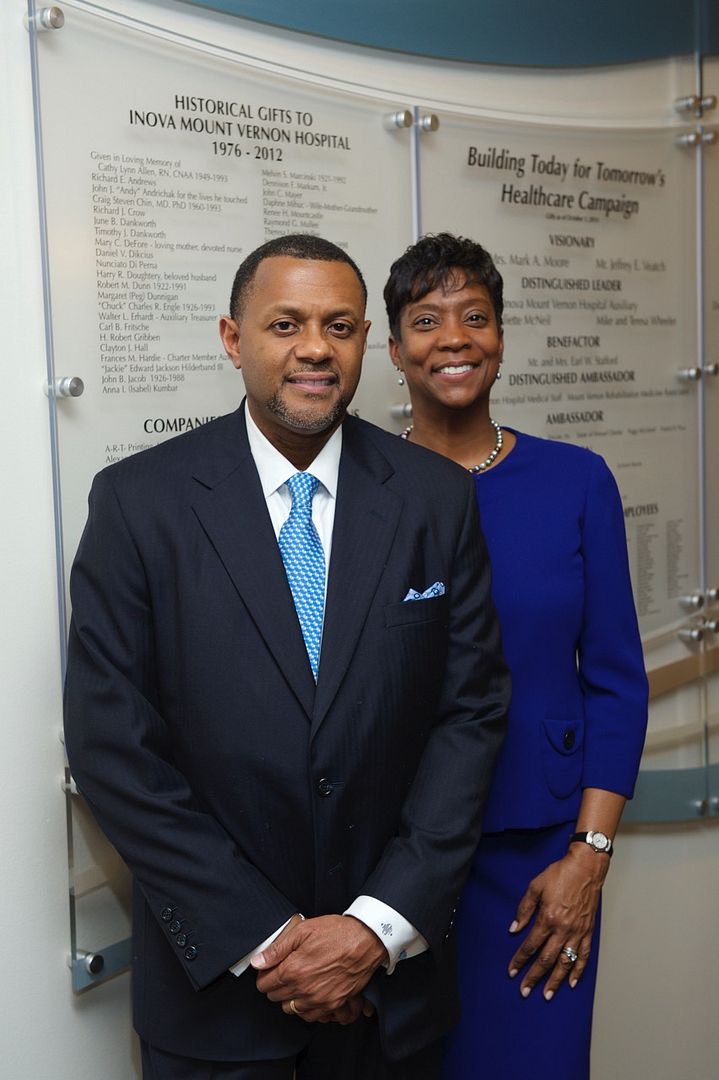 In addition to supporting healthcare, Mark and Brenda Moore are founding donors of the Smithsonian National Museum of African American History and Culture. As Milestone Donors, the couple pledged a minimum of $1 million dollars prior to the museum's opening in 2016.
Source and photos: Inova