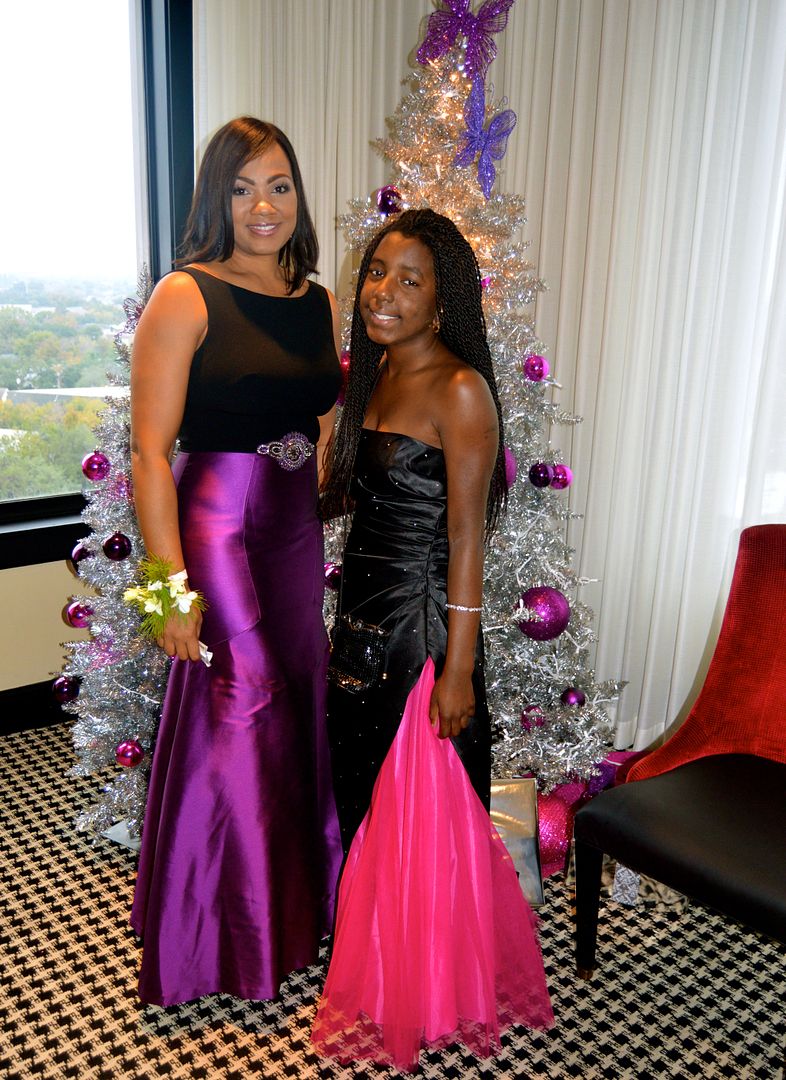 National Mentoring Month Spotlight: The Smahrt Girl Foundation
HOUSTON, TX – Houston area professional women were honored last month for their commitment to mentoring the next generation at the 1st annual Brunch & Ball Gowns Gala hosted by The Smahrt Girl Foundation (SGF).
"The purpose of this event is to recognize these women for their courage. We hope their stories will encourage our young girls to set high goals and to be relentless towards achieving success," shared President
Pamela Ellis
(pictured on left), founder of Smahrt Solutions, one of the event's sponsors.
Honored were
Beverly Denver
, publisher of Houston Woman magazine;
Dr. Reagan Flowers
, president of CSTEM;
Paula McCann Harris
, director of community affairs for Schlumberger; and
CleRenda McGrady
, TV host/speaker and philanthropist. The guest speaker for the event was
Valeisha Butterfield‐Jones
, co-founder and chair of WEEN (Women In Entertainment Empowerment Network) and former Deputy Director of Public Affairs for International Trade for the Obama Administration.
The mission of SGF is to provide young girls the opportunity to live the life of their dreams by offering positive support through character building, life skills and leadership programs. Activities include an annual prom dress drive, free etiquette training, health and beauty workshops and scholarships to deserving teens. Learn more at
www.smahrtgirl.org
.