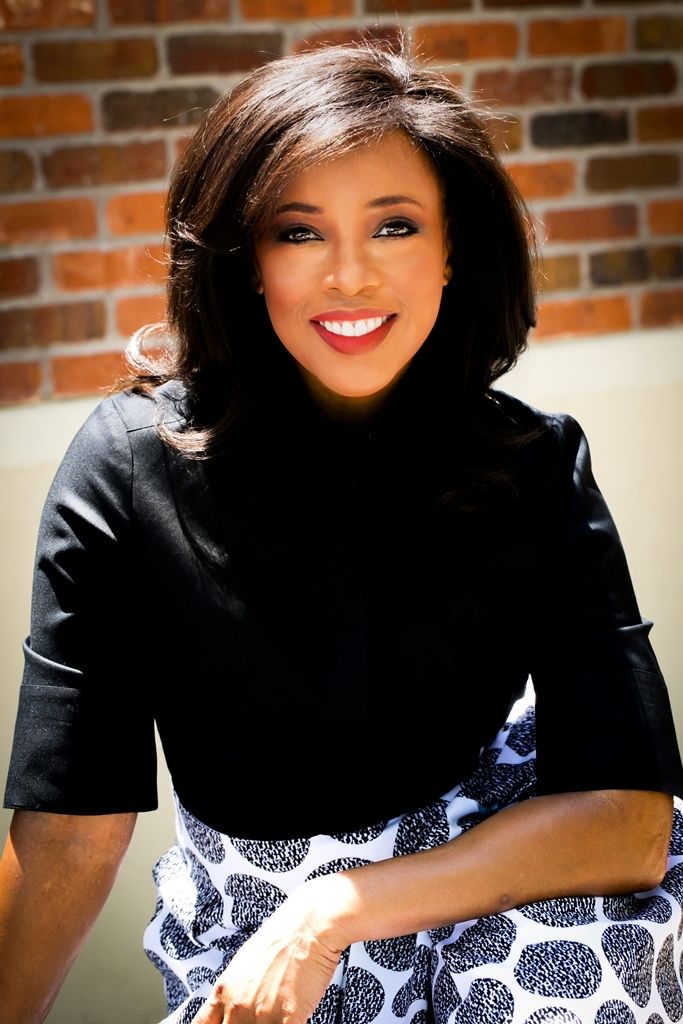 A series by BGB Contributor Valaida Fullwood initiated for Black Philanthropy Month 2015 and aimed at informing, inspiring and investing in philanthropic leadership
Kim Covington
is Senior Philanthropic Advisor of Community Initiatives at the
Arizona Community Foundation
in Phoenix where she manages the Black Philanthropy Initiative (BPI). BPI's mission is to advance equity, health, education, leadership and social justice for African Americans by pooling the resources of the African American community. She is also Principal Partner of The Covington Companies, LLC, which specializes in education and philanthropic consulting.
Covington writes a monthly column in the Arizona Republic newspaper, having retired from TV news after 30 years in the industry to better serve her community. Most people know Covington as a former News Anchor and School Solutions Reporter for KPNX 12 News. She is the recipient of several awards including the Black Educators Ragsdale Beacon of Hope Award, Judge Jean Williams Service Award, the Arizona School Public Relations Association Award of Excellence, four Emmy Awards for excellence in reporting, and several Associated Press awards for uncovering a dark secret in Springfield, Missouri. That series on race relations called, "Ebony in an Ivory Tower" sparked community forums and was also later broadcast as a special on PBS.
Covington enjoys giving back to her community and serves on the boards of the Children's Museum of Phoenix and the Brain Injury Alliance of Arizona. She is on Phoenix Mayor Greg Stanton's African-American Advisory Roundtable and has been a member of Delta Sigma Theta Sorority, Inc. for over 30 years. The wife and mother of two is a native of St. Louis and a graduate of University of Missouri-Columbia where she earned a Bachelor of Journalism degree from the prestigious School of Journalism.
Q&A
What's your earliest memory of generosity and what's your inspiration for giving?
Growing up in one of the most poverty-stricken areas in the country made philanthropy crucial and made giving a way of life for me and my family. I have warm memories of my grandmother, we called Big Mama, sharing and stretching her dinners for those without and baking cakes to cheer up those who'd lost their loved ones. My mother, a retired schoolteacher, helped create a scholarship fund at our local church and organized a scholarship awards programs. Countless students, who initially were never introduced to college, ultimately went and graduated because of my mother and other members of our church.
After hearing an announcement on the radio about a free National Association of Black Journalists Minority Journalism Workshop for high school students, my aunt ran home to tell me the exciting news. My Aunt Edna drove me to a St. Louis Community College every Saturday morning where broadcast and print journalists volunteered their time and talents to mentor me and two dozen others and helped me choose the best journalism school and internships. They all helped change my trajectory and I am forever grateful. I returned the favor and volunteered for years as a television reporter and anchor.
Dancer, Choreographer and Social Activist
Katherine Dunham
had a huge impact in my life, too. She provided free modern dance clinics in East St. Louis. I didn't realize then what a generous contribution that was. I interviewed her years later in her East St. Louis home during one of her many hunger strikes for social change. All of this inspired me to give back. That inspiration grew as I began covering our community as a journalist and learned of the education inequity, social injustice and healthcare crisis plaguing our community. I couldn't just write my story, finish my live shot and walk away. My heart ached for those I interviewed every night. I knew I had to become a change agent and the best way to do that is through philanthropy.
What are your thoughts on why Black giving matters? What lessons have you learned from philanthropy?
Black giving is empowering. In the 1950s and 60s we did a lot with little. Now, we can do more with more. African Americans no longer have to limit their outcries to marches and protests. There are countless organizations like the Arizona Community Foundation's
Black Philanthropy Initiative
available to assist. BPI is a permanent endowment developed by African Americans to advance equity, health, education, leadership and social justice for African-Americans in Arizona and across the country.
We awarded $100,000 in grants to two Phoenix-area organizations as part of the My Brother's Keeper Community Challenge. With sincere support for the people of Charleston, we granted $10,000 to one of the groups Rev. Clementa Pinckney supported. We wanted his dream of addressing social and economic challenges through the Palmetto Project to live on. We recently granted $12,500 to local groups that help educate and empower young girls. Our men read to second graders in high-need schools every Friday. Finally, through our State of Black Arizona initiative, volumes of research facilitates important conversations and programs that impact Black lives in Arizona. Together there is nothing we cannot accomplish and improve.
Submitted by Valaida Fullwood
Described an "idea whisperer," Valaida brings unbridled imagination and a gift for harnessing wild ideas to her work as a writer and project strategist. She is a founding member of Charlotte's New Generation of African American Philanthropists, author of Giving Back: A Tribute to Generations of African American Philanthropists and innovator for the touring exhibition "Giving Back: The Soul of Philanthropy Reframed and Exhibited." Follow @ValaidaF and
valaida.com
.