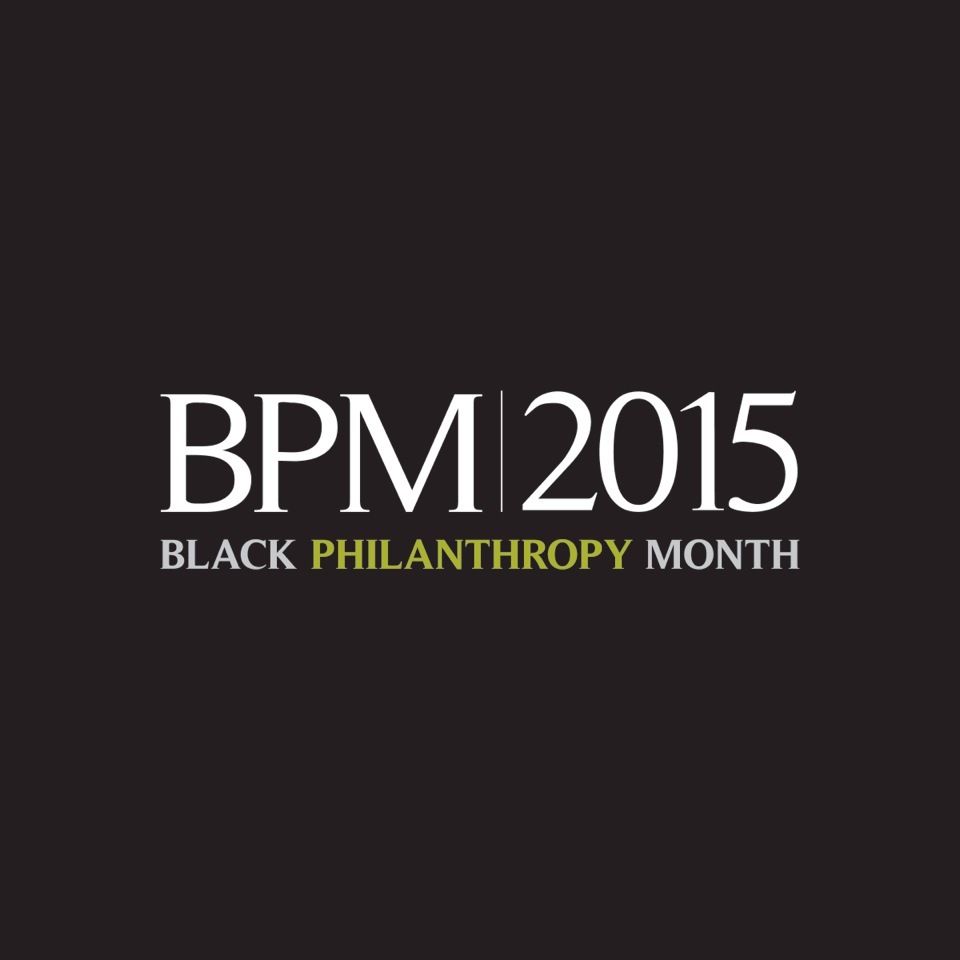 August represents an important time in the global Black giving movement. Entering its fifth year of observance,
Black Philanthropy Month 2015
(BPM 2015) is part of an unprecedented coordinated initiative to strengthen African-American and African-descent giving in all its forms. High-impact events, media stories, service projects and giving opportunities compose the annual campaign, which kicks off today, August 1.
Founded by the Pan African Women's Philanthropy Network and proclaimed by the United Nations and Congress in August 2011, Black Philanthropy Month was created as an annual, global celebration of African-descent giving in the United States and worldwide.
BPM 2015 is a multimedia campaign to inform, inspire and invest in Black philanthropic leadership. This year's focal concept is
A Season of Change
—a timely assertion that Black giving matters.
Dr. Jackie Copeland-Carson
, founder of Black Philanthropy Month, notes, "The United Nations has declared 2015 the start of the International Decade for People of African Descent, which offers an extraordinary opportunity for concerted efforts, globally, to address the most pressing challenges of the 21st century. BPM 2015 invites our diverse communities to celebrate and renew rich, shared traditions of giving, self-help and innovation throughout the US and the world."
News reports and personal experiences of racial discord, disturbing shootings, unsettling indignities and pervasive inequities serve as reminders of why traditions of giving and collective action for human rights and social change have been vital in Black communities for centuries. As a campaign, Black Philanthropy Month 2015 comprises activities—online and in communities—to inspire people to give back in smarter and more strategic ways and transform people's lives for the better. Self-organized events, community conversations and charitable fundraising are encouraged.
Examples of BPM 2015 happenings in cities nationwide include: a multimedia exhibit on African American philanthropy in
Denver, CO
; a video storytelling series via social media in
Phoenix, AZ
; a city proclamation in
Kansas City, MO
; community gatherings by giving circles in
Columbia, SC
; a foundation-hosted Twitter chat in
Pittsburgh, PA
; and a philanthropy-focused luncheon by a national fraternity in
Charlotte, NC
. These and other observances will be profiled on BlackGivesBack.com, and a calendar of events will soon be featured at
BlackPhilanthropyMonth.com
.
Sponsors for BPM 2015 include
The Cleveland Foundation
,
POISE Foundation
and
Silicon Valley Community Foundation
, with more expected to join the campaign.
Please join the celebration by sharing how you plan to give back during the month by using the hashtag #BPM2015 and visit
www.blackphilanthropymonth.com
for more ways to get involved.