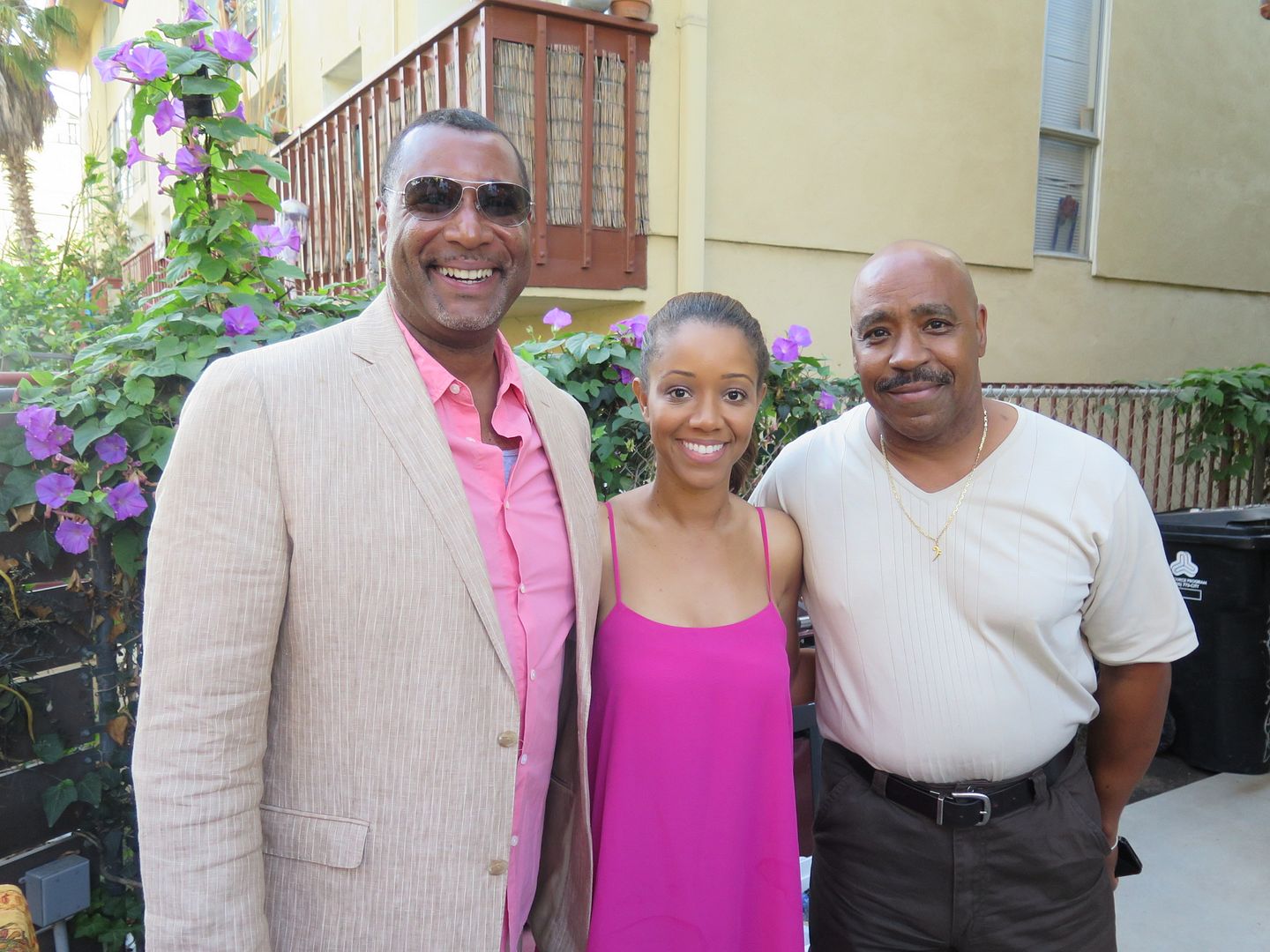 EBONI Alumni Association members Wade Williams '93, Chrystee Pharris '98, and Billy McDonald '75
at the Mary Burrill Scholarship Fundraiser in Los Angeles.
LOS ANGELES, CA – On August 23,
EBONI Alumni Association
, the African American alumni chapter of Emerson College, Boston, hosted its first fundraising party to support the
Mary Burrill Scholarship for Diversity
at Emerson. The event raised over $13,000 and celebrated the legacy of playwright and educator Mary Burrill, the first woman of color who graduated from Emerson, receiving degrees in 1904 and 1929. Some of Burrill's best known plays were published nationally, and later in her career she taught English, speech and drama at Dunbar High School in Washington, DC. One of her students became the first African American dramatist to have a play produced on Broadway.
During the reception, members of the EBONI Alumni Association performed dramatic readings of Burrill's plays, read thank you letters from scholarship recipients, and shared why they give back.
The fundraiser is scheduled to travel to 3 other major cities where Emerson has a large alumni presence, including Washington, DC. Thank you to Mary Burrill Scholarship Committee Chair Joyce Clarke for sharing your Black Philanthropy Month event with BlackGivesBack! Read highlights from the event
here
.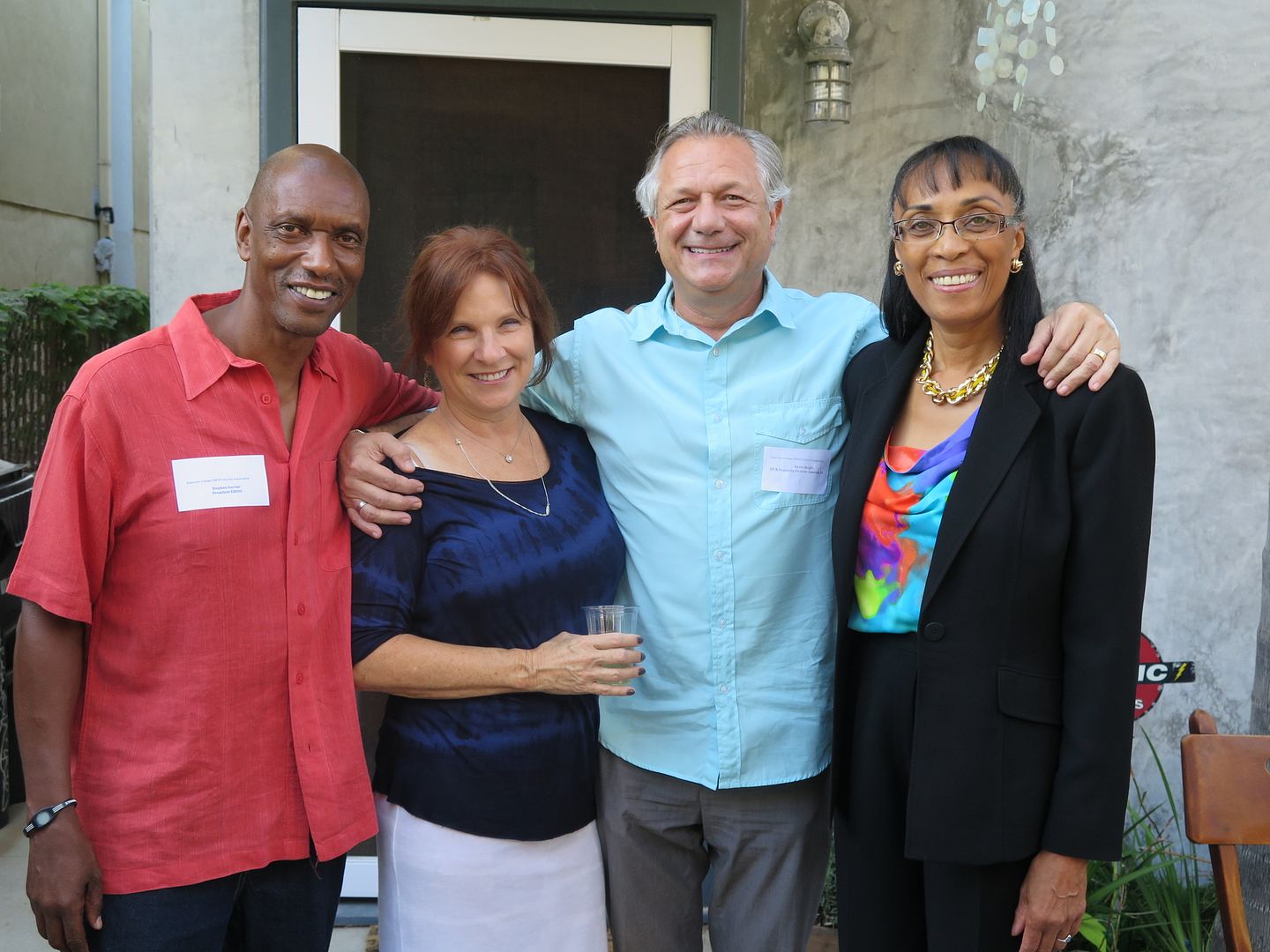 Stephen Farrier '75, Claudia Bright and her husband, Emerson College Los Angeles Vice President and
Founding Director Kevin Bright '76, with Joyce Clarke '76
Photo credit: Daryl Paranada