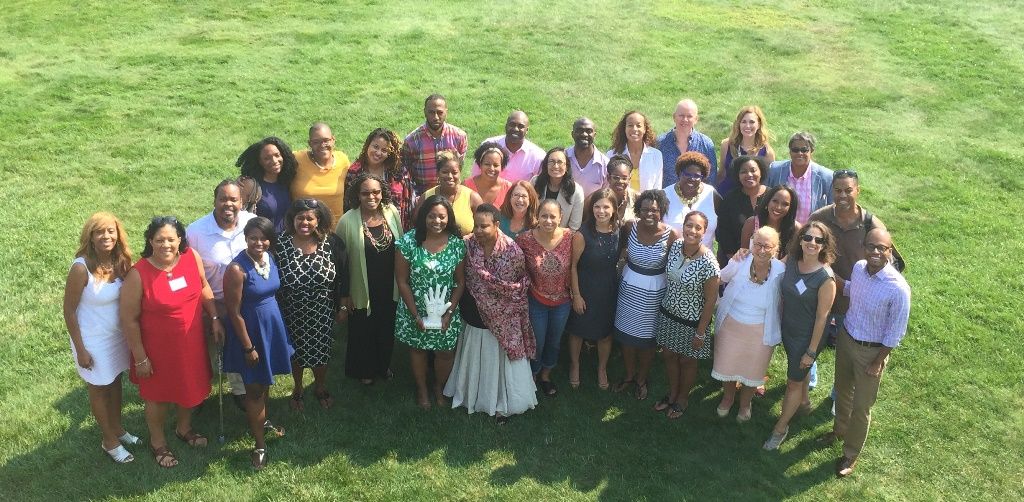 Social entrepreneurs, education leaders, philanthropists, and foundation and corporate executives convened for the annual Head and Heart Philanthropy Summit, held August 16-18 on Martha's Vineyard. Moderated by
Dr. Aleesha Taylor
of Open Society Foundations, the summit included sessions on The State of Black Children & Solutions for Success, The Power and Progress of Venture Philanthropy, The State of Black Philanthropy & Beyond, Women in Leadership Roundtable Breakfast, A Conversation on Black Men and Boys, The Rise of Shared Economies and Communities of Color, and more.
Head and Heart Philanthropy
Founder Christal Jackson shared about the summit, "A clear focus on solutions set the tone for inspiring and challenging conversations. I was gratified by the candid conversations, genuine connections and elevated sense of urgency about matters relating to communities of color."
Summit speakers and panelists included
Dr. Wayne A. I. Frederick
, President, Howard University;
Broderick Johnson
, Assistant to the President of the United States, Cabinet Secretary, and Chair of the My Brother's Keeper Task Force;
Freada Kapor Klein, PhD
, Partner, Kapor Center and Founder, Level Playing Field Institute;
Dr. John S. Wilson
, President, Morehouse College;
Heather McGhee
, President, Demos;
Patsy Doerr
, Global Head CSR & Inclusion, Thomson Reuters;
Shawn Dove
, CEO, Campaign for Black Male Achievement; and
Keith Mestrich
, President & CEO, Amalgamated Bank.
— Friends of Ebonie (@FriendsofEbonie) August 16, 2015
— Shawn Dove (@DoveSoars) August 17, 2015
— shereen williams (@MCReenie) August 18, 2015
— Desiree Coleman (@DesireeSColeman) August 18, 2015
— DONDRÉ T. WHITFIELD (@DondreWhitfield) August 17, 2015
— Head&Heart (@hhphilanthropy) August 24, 2015
Next for Head and Heart Philanthropy is a series of convenings on Education, Health, Technology/Economic Advancement and Social Justice/Civil Rights; an inaugural convening on faith and impact; and a corporate roundtable focused on creating talent pipelines, retention of diverse talent and improving impact around corporate social responsibility.
Learn more about Head and Heart Philanthropy at
www.headandheartphilanthropy.com
.