Local exhibit part of The Denver Foundation's Elevating Philanthropy in Communities of Color (EPIC) initiative, funded in part by the W.K. Kellogg Foundation
DENVER, CO –
The Denver Foundation
and
Blair-Caldwell African American Research Library
hosted over 100 guests at the opening of "
The Soul of Philanthropy Reframed and Exhibited
" on August 1. The exhibit is a photographic and narrative exploration of African American giving, which runs August 1-31 at the library, located at 2401 Welton Street in Denver's historic Five Points neighborhood.
Denver is one of only ten cities to host "The Soul of Philanthropy Reframed and Exhibited," which explores the triumphant movement of conscious giving for social change, shared through photos and words of African American philanthropists, with a special addition of Denver notables. Groundbreaking in focus and depth, the exhibition draws evocative images and incisive stories from the award-winning book
Giving Back: A Tribute to Generations of African American Philanthropists
, by
Valaida Fullwood
and photographer
Charles W. Thomas Jr
.
Both the exhibition and book explore the African American philanthropy experience and giving traditions grounded in faith, mutuality, responsibility and social justice; the exhibit is among a series of events planned throughout August in celebration of
Black Philanthropy Month
.
"The Soul of Philanthropy Reframed and Exhibited" visits Denver as part of The Denver Foundation's focus on Elevating Philanthropy in Communities of Color (EPIC). Funded in part by a grant from the W.K. Kellogg Foundation, EPIC is The Denver Foundation's ongoing investment in the existing, emerging, and oftentimes invisible acts of philanthropy in communities of color.
EPIC's objectives are to:
Recognize and grow philanthropy in communities of color
Connect philanthropists of color with tools, education, and resources
Bring together committed donors of color to build relationships and impact positive community change
"This exhibit is a window into African American giving," says
LaDawn Sullivan
, Director of Community Leadership for The Denver Foundation. "While the photos may be black and white, the culture and history of philanthropy in the African American community is a vibrant collage of individual, collective, and strategic giving which impacts and elevates our community. It's got heart all over it. This is certainly a 'reframed image' of what is stereotypically depicted of philanthropy in communities of color. This exhibit is sure to spur conversations, connections, and ideas which The Denver Foundation looks forward to potentially supporting."
Exhibit sponsors are
The Denver Foundation
,
Institute of Museum and Library Services
,
NGAAP Charlotte
,
Blair Caldwell Branch – Denver Public Library
,
Denver African American Philanthropists (DAAP)
,
Denver (CO) Chapter of The Links, Inc.
, and
Sisterhood of Philanthropists Impacting Needs (SPIN).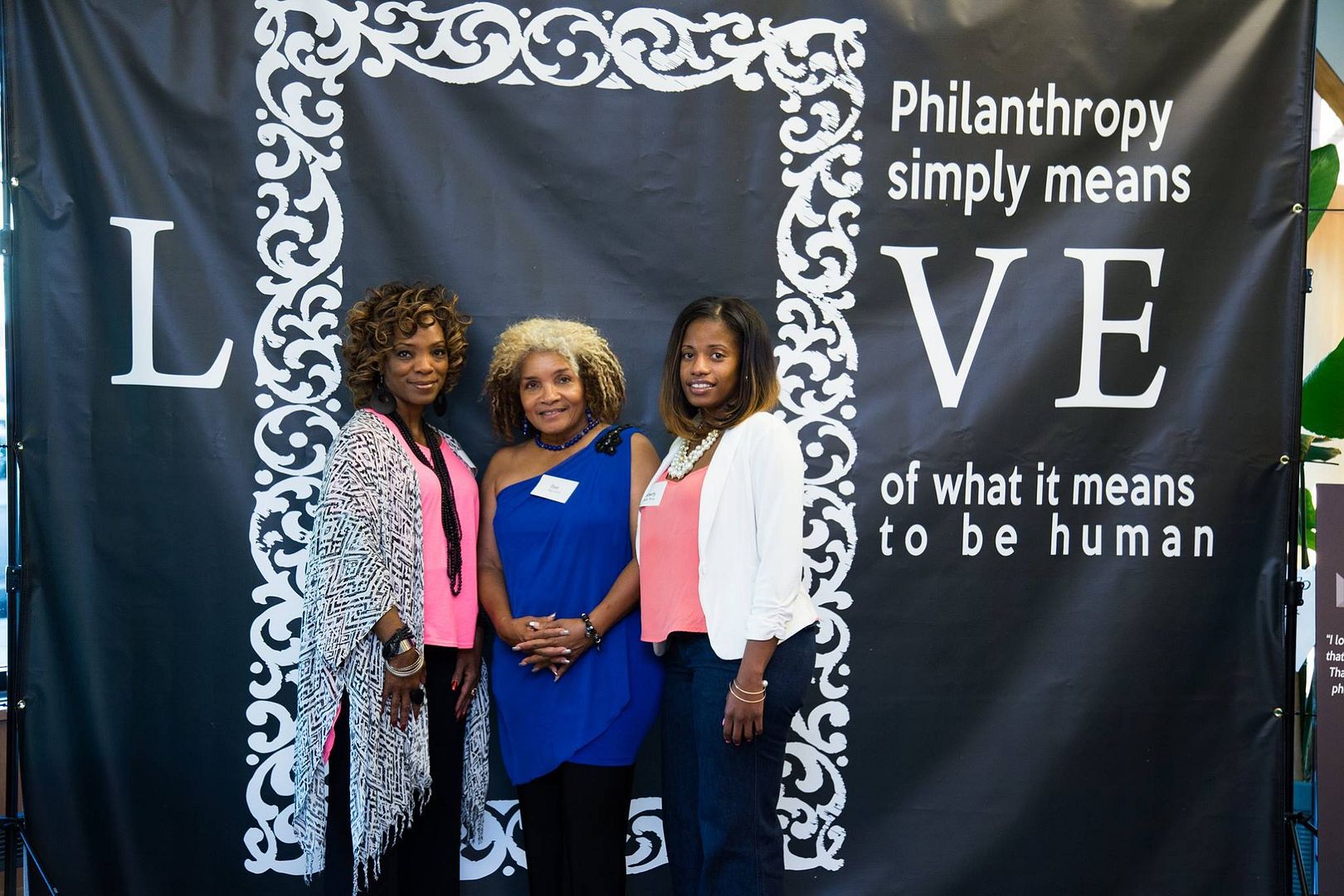 Opening night host committee members were
Eula and Janet Adams
,
Councilman Albus Brooks
,
Linda Campbell
,
Richela Das
,
Chrissy Deal
,
Myra Donovan
,
MaryAnn Franklin
,
Barbara Grogan
,
Eddie and Andria Koen
, and
Rich Lopez
. View more photos from the exhibit's opening night at the Soul of Philanthropy
Facebook page
.
Source: Press release/

Laura Bond